You Can Finally Put McDonald's Big Mac Sauce On Everything - For A Limited Time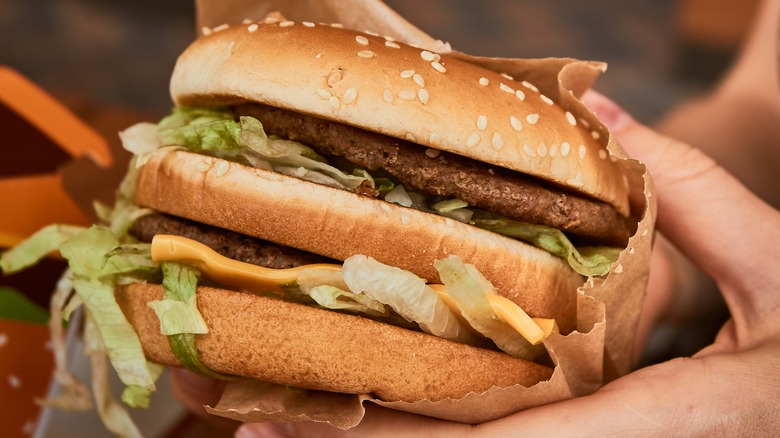 G_A_M/Shutterstock
The Big Mac, one of the best-known fast food sandwiches out there, is the centerpiece of McDonalds' combo meal number one for a reason. The double-decker sandwich has been a staple of the chain's menu since its nationwide release in 1968, contributing to nearly 20% of the chain's sales within a year of its debut. The sandwich is so popular that it's inspired many a copycat Big Mac recipe, replicating everything from the double patties and sesame seed buns to the shredded lettuce and, of course, its special sauce. Creamy, tangy, and somewhat secret, this difficult-to-describe sauce is craved by McDonald's customers whether or not they're eating a Big Mac — or so we've heard.
Now, for a limited time, the fast food giant has seen fit to bestow this signature sauce on everyone and everything (at participating locations, of course). On April 27, Big Mac sauce dip cups could be coming to a McDonald's near you, as the chain announced in a press release. To get it, you'll need to order through the McDonald's app, where the dip cups can be purchased à la carte or requested for free with the purchase of McNuggets.
Hopefully this won't be another Szechuan Sauce repeat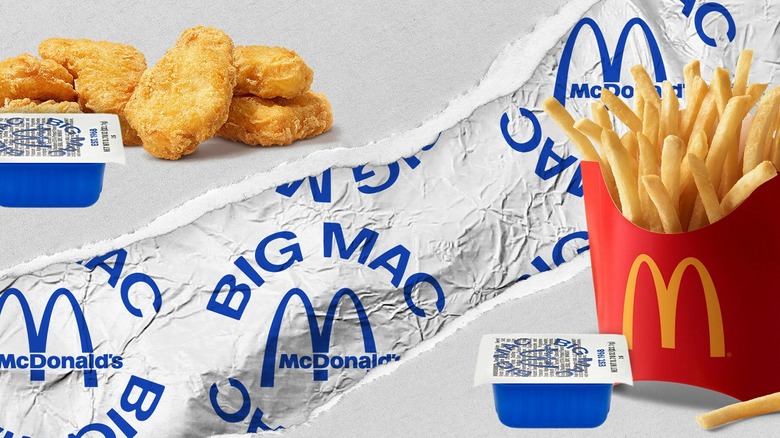 McDonald's
If you get your hands on the Big Mac sauce cups later this month, you might find that they look familiar — likely because their "retro" blue and silver packaging is intentionally reminiscent of the Big Mac's original wrapping. There's no information on how long this promotion will last, and McDonald's hasn't announced how much the à la carte cups will cost.
As excited as some customers may be to fill a bathtub with Big Mac sauce, memories of past limited-time sauce promotions may make others feel concerned. The highly publicized "Rick and Morty" Szechuan Sauce incident in 2017, for example, resulted in shortages; police calls; unruly, angry customers; and an inflated secondary market. However, McDonald's shared the news of the Big Mac sauce's official arrival on Twitter. 
my saucy secret is out, starting on 4/27 you can put Big Mac Sauce on everything pic.twitter.com/7mirxP8YKS

— McDonald's (@McDonalds) April 19, 2023
and while one eager customer joked that their "SodaStream won't know what hit it," others said they've already been ordering Big Mac sauce à la carte for years — suggesting that not everyone sees this promotion as totally new and it may not send such a frenzy to McDonald's.