Ranch-Dusted Cucumbers Are Even Better Than They Sound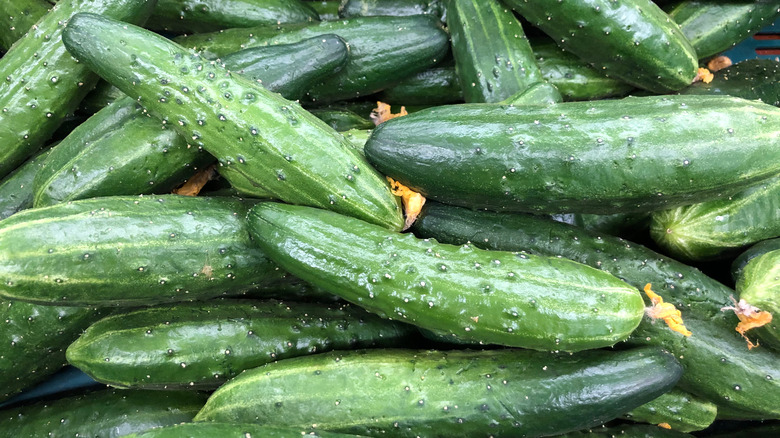 ShadeDesign/Shutterstock
Cucumbers are a refreshing, affordable vegetable that can be used in a wide variety of recipes. Whether you're making a batch of spicy pickles, tossing them in a Greek salad, or adding a crunchy flair to your favorite veggie sandwich, cucumbers work well in just about anything. The only problem? Cucumbers can be a bit boring when they're consumed plain.
Thanks to a viral TikTok, some at-home innovators have discovered a tasty hack for bland cucumbers — adding dry ranch seasoning. TikTok user, mom, and food hack extraordinaire @amandacollins313 shared a viral video of the simple cucumber hack that left us and fellow foodies feeling inspired.
The tip is as simple as can be. All you have to do is slice as many cucumbers as you want into a bowl, add a packet of dry ranch seasoning, and shake it right up for a well-seasoned cucumber snack that's bright with flavor!
Ranch-dusted cucumbers are versatile and healthy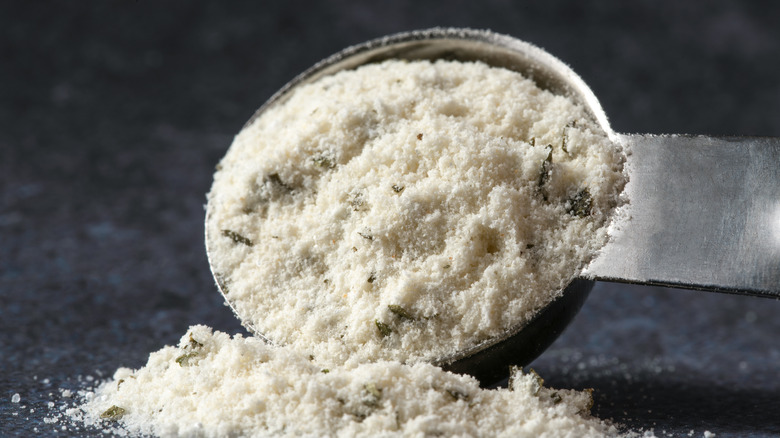 Michelle Lee Photography/Getty Images
Dry ranch seasoning is typically a combination of garlic and onion powder, salt, pepper, dill, parsley, and dehydrated chives. So even if you don't have store-bought dry-rub ranch, you might already have the necessary ingredients to take your cucumber from drab to fab. The combination of these herbs and spices are also some of the key ingredients used in the Mediterranean diet, which is known to lower the risk of disease and improve the overall quality of your life. Just add some red onion, tomato, feta, lemon, and avocado and these seasoned cucumbers have found their place in a healthy, zesty recipe.
One innovator in the comments of Collins' viral TikTok post suggested adding a dollop of sour cream to the ranch-dusted cucumbers for a creamier take on the original snack. To make it even healthier, consider using fat-free Greek yogurt to give the cucumbers a whipped texture that boasts probiotics and fewer calories.
You can enjoy this simple, healthy snack hack as a finger food at parties, or mix them into your favorite cucumber-centric recipes for a blast of flavor that rivals a bite of a plain cucumber.