We Would Totally Sign Up For Halo Top's Gym That's Filled With Ice Cream And Pillow Fights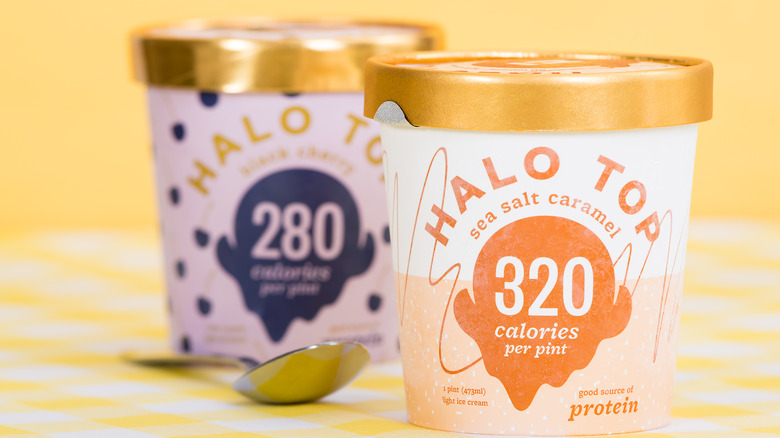 Leena Robinson/Shutterstock
Although the world knows Halo Top best for its ice cream, the company has also been venturing into the realm of fitness. According to the Halo Top Goal Getter website, "Goal chasing is always more successful when you treat yourself along the way." Makes sense, right?
To encourage its customers to get active, Halo Top launched an ice cream-inspired workout collection in late 2022, including weights, yoga mats, and coolers. Even better, Halo Top is now hosting a traveling "no work workout" gym. The pop-up gym is free and open to the public, offering eight activities and, of course, ice cream as a reward for those who complete the workout.
The gym has already stopped in New York City and will be in Chicago from April 28-30. In May, the gym will travel to Phoenix and Los Angeles. All that being said, what kinds of activities does the "no work workout" include, and what types of ice cream are offered as rewards?
Everything you need to know about Halo Top's 'no work workout'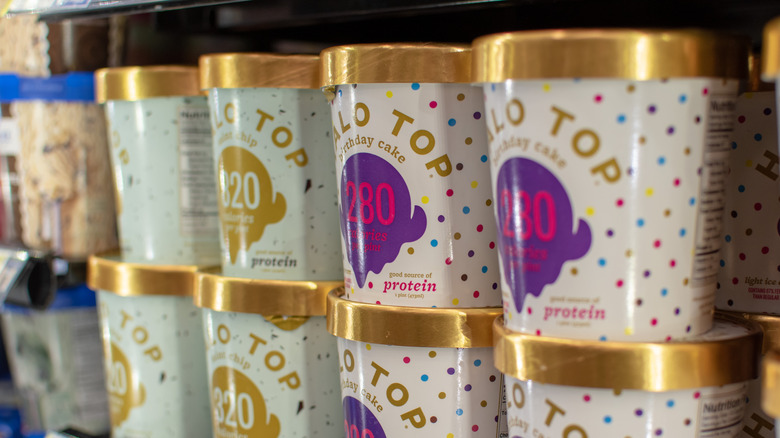 Aaron McCoig/Shutterstock
As you might've guessed from the name, Halo Top's "no work workout" isn't exactly a traditional gym workout. At least not one, we've ever been to. The ice cream brand has created some rather unconventional workout sessions. Rather than offer a space with weights and treadmills, Halo Top challenges visitors to sit atop a mechanical bull. You could also channel your inner-NBA legend, using trampolines to dunk basketballs. 
The experience also features pillows (intended for pillow fighting, but who's to say napping isn't a sport?), dancing, and scream booths. Yes, you can go into a booth and just scream your heart out, encouraged by scary videos. Additionally, the gym also has a pop-up market you can run through, "Guy's Grocery Games" style.
Once you've completed a workout at the gym, you can choose from a selection of Halo Top's most popular flavors of ice cream and yogurt pops. The yogurt pops just launched in March, and include Icelandic Skyr yogurt, granola, and fruit. While the pop-up won't replace your traditional gym membership, it encourages visitors to think about physical activity creatively.