A Fresh Sushi Bar Could Be Coming To A Costco Near You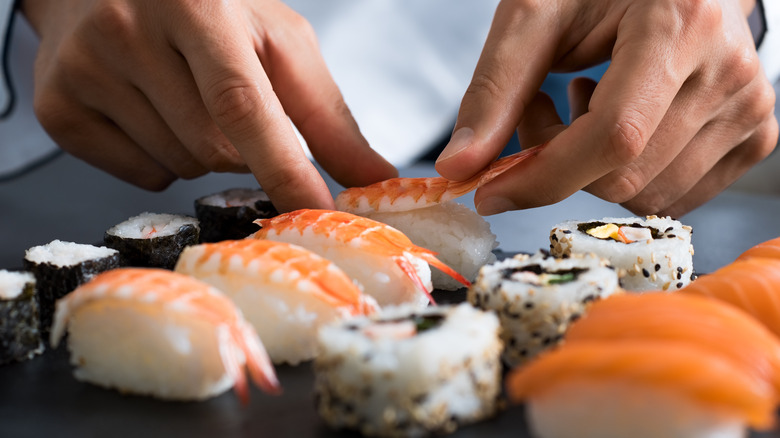 Ridofranz/Getty Images
If there is one thing that Costco fanatics are known for, it's immediately picking up on any changes the beloved chain makes to its offerings. Case in point — an eagle-eyed Costco shopper snapped a pic of a sushi bar sign that sent the Costco Reddit thread into a tizzy.
The sign was posted above one of the refrigerated cases and read, "Please excuse our dust. Kirkland Signature sushi coming soon." Another Redditor noted that they had seen the same sign at their Costco in the Bay Area. That's right, this is not a drill. Fresh sushi could soon be coming to a Costco near you.
Costco has sold premade sushi before, to mixed results. The quality of the sushi that the store previously offered has come under fire from some consumers in social media posts. By switching to a fresh sushi bar and preparing rolls, sashimi, and the like under the store's beloved Kirkland Signature brand, Costco might be able to steal the sushi crown from Sam's Club, which has sushi chefs rolling fresh sushi in-store each day and generally gets rave reviews from consumers.
Putting sushi under the Kirkland Signature brand is a smart move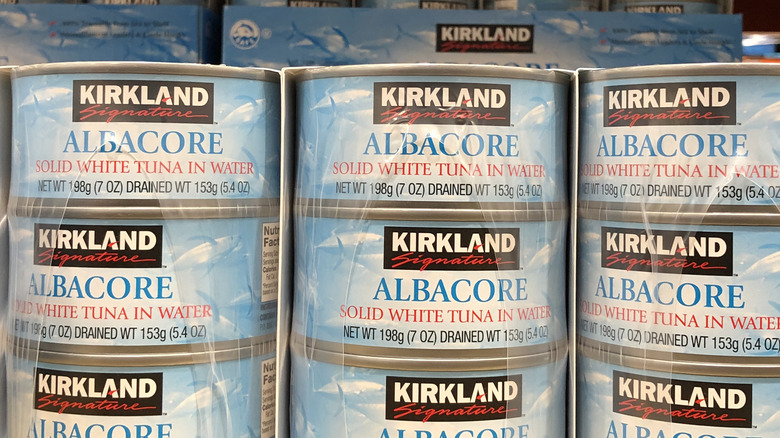 Justin Sullivan/Getty Images
Folding any new sushi offerings into the Kirkland Signature brand would be a smart move for Costco. As the only private-label brand in the store, Kirkland Signature products are consistent best-sellers. The products bring in tens of billions of dollars for Costco, and one analysis found that in 2018, Kirkland Signature as a whole earned more money than standalone companies like Macy's and Nordstrom.
On the consumer side, the Kirkland Signature products have developed a cult following. Many people consider Kirkland Signature items like olive oil, granola, and even vodka to be better than brand-name originals. It's not just quality: CNN found that some of these items can be up to 20% cheaper than their brand-name counterparts as well.
According to the original poster on the Reddit thread, a Costco manager who was hanging the sign at the Issaquah, Washington store said that the sushi counter would be ready in about four weeks and would be the only one in the country for the time being. If all goes well with this rollout, you could be popping trays of freshly made sushi into your Costco cart soon.