The Cafe Anthony Bourdain Said Was A Must-See In Paris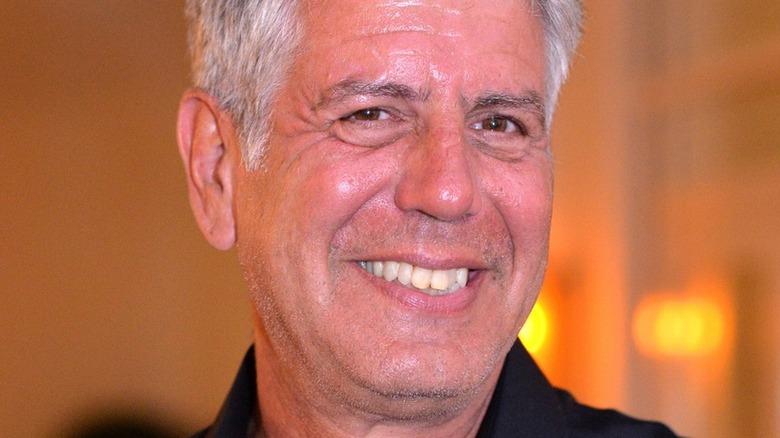 Dylan Rives/Getty
As globetrotting foodie Anthony Bourdain described a perfect day in the City of Light, it would involve strolling around, perhaps indulging in a bit of l'amour (as long as this activity did not involve a mime), and, of course, enjoying all the wonderful food. The first episode of "No Reservations" was devoted to Paris and featured Bourdain dining at a number of different Parisian restaurants including a bistro called Le Baratin, a restaurant called Chez Denise, and a now-closed bar that served up absinthe to a heavy metal beat. Topping his list, however, was a restaurant Bourdain called "classic with a capital C" – Le Dome Café. This restaurant, according to Bourdain, should rank right up near the Eiffel Tower as one of the only destinations no tourist should miss.
Le Dome specializes in seafood, and one of Bourdain's favorite dishes seems to have been something he called Paris' premier shellfish tower: a huge pile of clams, crabs, oysters, periwinkles, shrimps, whelks, and the lobster-like langoustines. He noted that this dish took a lot of work to dig through since all of the items came in their shells and required extracting, but he apparently felt it was well worth the effort. But of course, he washed down his hard-won meal with an extra-pricey bottle of wine paid for by the show's producers.
Not everyone shares Bourdain's opinion of Le Dome, though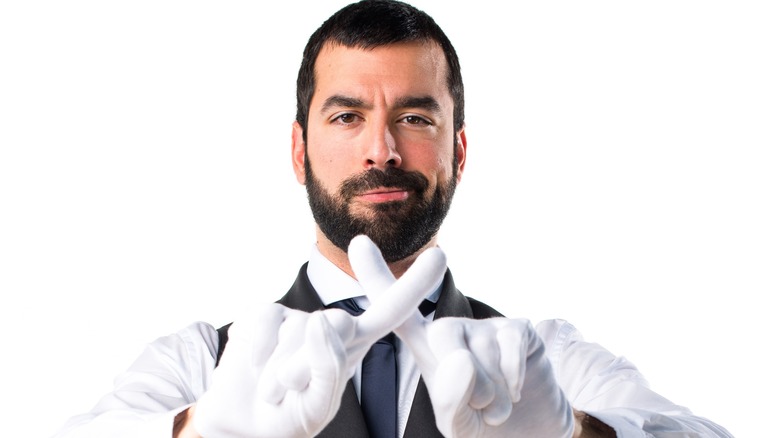 Luis Molinero/Shutterstock
Over the years Le Dome has been a regular haunt of famous faces other than Bourdain's, including artists Man Ray and Alberto Giacometti and author Ernest Hemingway. The restaurant has also featured in numerous paintings and works of literature including Hemingway's "A Moveable Feast." The restaurant still honors this celebrated patron with a prixe fixe Menu Ernest, although we're not sure if you can get a Hemingway-style daiquiri at the bar. We're also fairly sure Papa's favorite PB + onion sandwich is not on the menu or Bourdain might have knocked off a star or two.
Le Dome still seems to be a food critic darling, with Food & Wine raving not only about the food and the atmosphere but also the wonderful service. "The Earful Tower" podcast crew had a similar experience. On Trip Advisor, however, it's a Tale of Two Restaurants, as it were. While the restaurant does have a four-star rating, which indicates that a number of patrons were satisfied with their experience, others, however, were less pleased. There were some complaints about the food not being as special as it's cracked up to be, but the main issues seem to revolve around the service. As some speculate, perhaps the restaurant is prioritizing the more affluent-appearing patrons, whereas if you belong to le prolétariat, you may be more likely to get so-so service.