Customize Your Whole Foods Fruit (Or Cheese) Purchase With 1 Request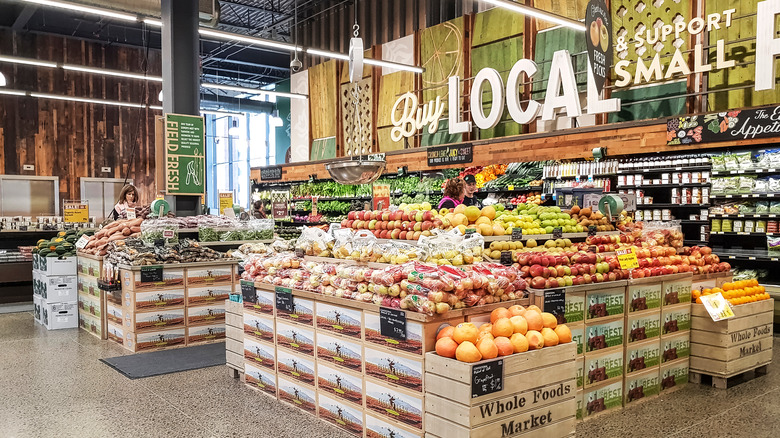 Alastair Wallace/Shutterstock
Shopping at Whole Foods can be a delight for gourmets — with one very apparent downside: Whole Foods' prices are undoubtedly higher than those at other grocery stores, which is especially true in the current age of inflated food prices. This can make tossing out extra food you bought but didn't use especially painful. Beyond the cost, buying more than you need contributes to the significant problem of food waste worldwide. Data from the nonprofit ReFED shows that American homes wasted 80 million tons of food in 2021, of which produce and dairy made up nearly half. 
Evidently, Whole Foods doesn't like to see wasted food any more than you do. That's apparently why the chain allows customers to buy cut-to-order sizes of not only items like meat and fish, but also of cheese, bread, and even fruits and veggies. That way, you can grab a hunk of that fancy cheese or half-melon you need for your dish without being forced to spend money on a product that will ultimately go to waste.
Making the most of your Whole Foods shopping trip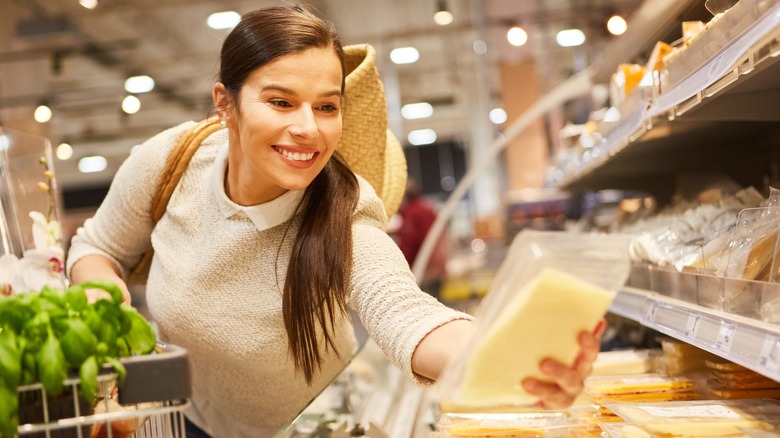 Robert Kneschke/Shutterstock
There are other benefits to Whole Foods' cut-to-order policy besides saving cash and preventing food waste. One Whole Foods location in New York City broke new ground by hiring a "produce butcher," who will custom-prepare fruits and veggies whether shoppers need them sliced, diced, julienned, or otherwise prepared for a small extra fee. The idea has since expanded to other locations. This can cut down on home cooks' prep time and provide help for those unable to do their own knife work, in addition to unlocking fancy new shapes for people wanting to whip up impressive dishes. 
Another way to prevent food waste when shopping at Whole Foods is to take advantage of its sampling policy, which allows customers to taste nearly anything with the help of a Whole Foods team member, even packaged items like snacks or drinks. If you're unsure whether to take the plunge on a new gourmet product, the chain's wine team and Certified Cheese Professionals can assist you in finding the best pairings.
From there, don't forget to review the top things you should and shouldn't buy at Whole Foods before your next visit — and you'll find less wasted food in the trash and more money in your bank account.