Subway Just Announced Major Changes To Fan Favorites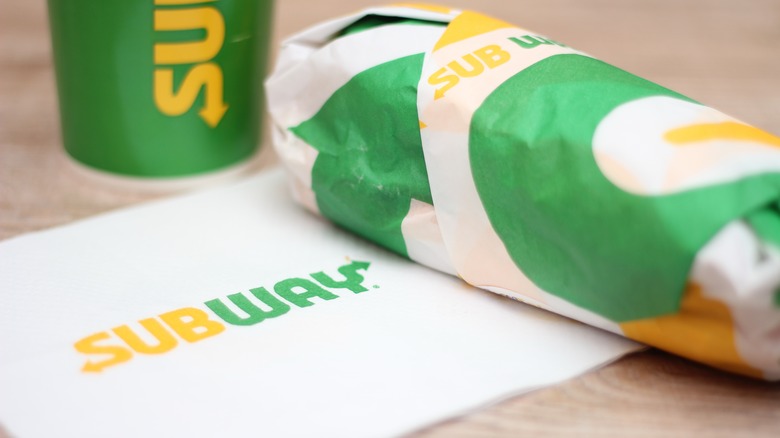 Birch Photographer/Shutterstock
As you might recall, Subway announced in 2022 that it was launching a Subway Series menu, essentially offering fans a range of signature sandwiches with carefully optimized recipes. For the most part, people love it, which is partly why Subway is crushing it right now with increased sales. 
In hopes of carrying on this winning streak, Subway recently added six more sandwiches to the Series menu, four of which are familiar and two of which are entirely new. According to a press release, the updated subs include the Italian BMT, Spicy Italian, Sweet Onion Teriyaki, and Chicken & Bacon Ranch sandwiches.
What does a Subway Series menu makeover entail for these subs? The now "Ultimate" BMT includes salami, pepperoni, ham, provolone, lettuce, tomatoes, and onions on artisan Italian bread, along with parmesan vinaigrette, while the similar Hotshot Italiano nixes the ham and adds jalapenos. Meanwhile, the All-Pro Sweet Onion Teriyaki includes American cheese, the usual veggies, and teriyaki sauce on toasted multigrain bread, while the Elite Chicken & Bacon Ranch includes Monterey cheddar, rotisserie chicken, bacon, the usual veggies, and peppercorn ranch on artisan Italian. 
Subway hasn't shared what specifically has changed about these subs' ingredients, if anything, but their updated names mean habitual customers will need to slightly reconfigure their usual ordering spiel. 
What do Subway's two new sandwiches look like?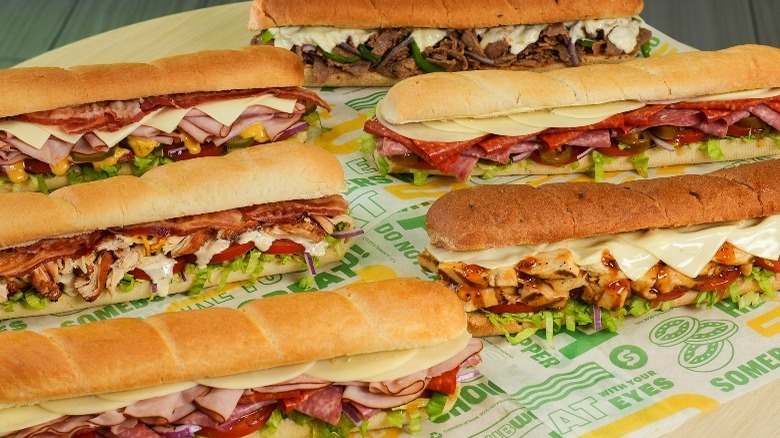 Subway
The other two offerings joining the Subway Series menu are completely new. Their names are also a little less self-explanatory than the others: the Pickleball Club and the Teriyaki Blitz.
Despite what the name suggests, the Pickleball Club does not contain any pickles, though you could undoubtedly ask for some. Instead, it includes ham, bacon, American cheese, and honey mustard on artisan Italian bread. In other words, it seems to be a simplified version of Subway's All-American Club. As for the Teriyaki Blitz, this sandwich includes steak, sweet onion teriyaki sauce, American cheese, peppers, and onions on multigrain bread.
With these new items, the Subway Series menu now offers 18 different sandwiches, from cheesesteaks to clubs and more varieties in between, signaling that the company plans to continue riding the wave of spiked sales from its named and numbered sub offerings.