Subway Is Crushing It Right Now And Here's Why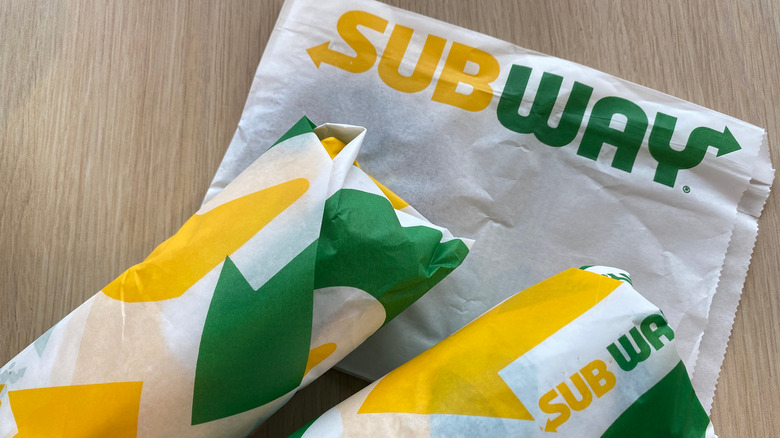 Prachana Thong-on/Shutterstock
Subway seems to be a poster child for innovation, ambition, and proactivity despite the toll of the last two years (as signified by their staff reductions of 2020, per Today). This begs the question — what are they doing right?
In 2021, barely free from the grip of COVID-19, the fast food restaurant chain launched its "Eat Fresh Refresh" menu overhaul. It was no small undertaking, and to effectively execute the rework, about 10,000 outlets closed their doors nationwide, sacrificing an entire day of business in lean times. According to a Subway press release in 2021, the company would mesh this furtherance with its app by upgrading it to accommodate the 20 menu changes, 11 new ingredients, and a new streamlining of the ordering process. This evolutionary agenda continued into 2022 and passed the baton to the Subway Series — 12 sandwiches orderable by name or number, per Subway Newsroom, which launched July 5.
It's a little more than a year after these changes have come into effect and while an assessment may seem premature, the results have been overwhelming.
Subway customers like the Eat Fresh Refresh approach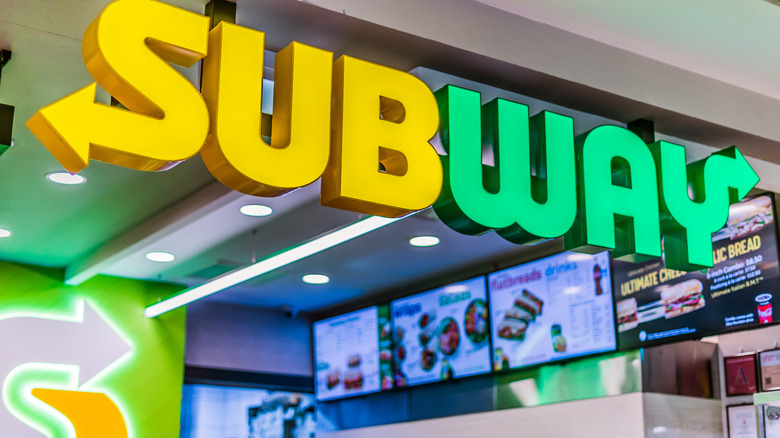 monticello/Shutterstock
"The Subway Series is the most ambitious undertaking in company history, as we are changing the nearly 60-year-old blueprint that helped make Subway a global phenomenon," says the North American Subway President, Trevor Haynes (via Subway).
It is no surprise that said change produced significant results. What results, exactly, are we talking about? According to an October 12 press release via PR Newswire, approximately 15,000, of the chain's locations' sales saw a 7.4% spike in sales over the eight weeks of the Subway Series launch. Additionally, the top-performing locations report a 13.8% increase for the third quarter of 2022, putting it ahead of 2021 by $1.4 billion, per QSR. Is this improvement due to Subways two year product refresh? Apparently, yes.
Donna Curry, an owner of numerous Subway franchises, confirms this. "We are hearing from guests that they like the flexibility of ordering by name and number and are enjoying the new Subway Series sandwiches, which is reflected in the increased traffic and sales across my restaurants," per PR Newswire.
Can the fast food company continue its hot streak amid the controversies surrounding it? Subway does have a reputation for lying to the public, after all. Perhaps with the new refresh, though, the brand can put the past behind them — and leave it there.