Yes, Taco Bell's Beans Are Actually Vegan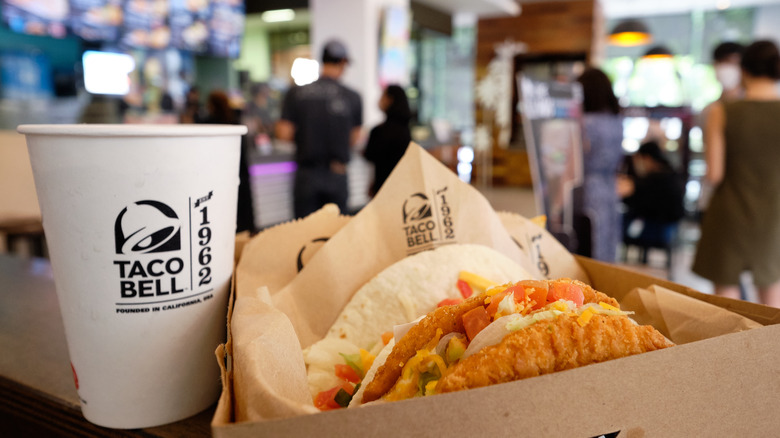 KULLAPONG PARCHERAT/Shutterstock
Fast food places suited for vegans are few and far between, increasingly so if the individual wants anything other than a salad. At Taco Bell, the options are more abundant than the average. Obviously, vegetables are a safe choice, but other than that, vegans can enjoy taco shells, rice, hash browns, and more. Stated on the company's website, guacamole and beans are also vegan. These two ingredients are certified vegan by the American Vegetarian Association.
Taco Bell "veganized" its beans in 2016 by swapping animal fat for vegetable fat. This move expanded ordering opportunities for those following a plant-based lifestyle. Now, vegans can swap beef for beans to create their own soft or crunchy taco, or opt for a burrito loaded full of beans and rice. Whether you pack your food with beans or choose something different entirely, you should always make sure to place your order "Fresco Style." By doing so, an employee will automatically remove all dairy-based product and replace it with tomatoes.
Even with available options for customers to choose from, some vegans shrug off fast food entirely due to the way food is prepared.
Cross contamination deters some vegans from these options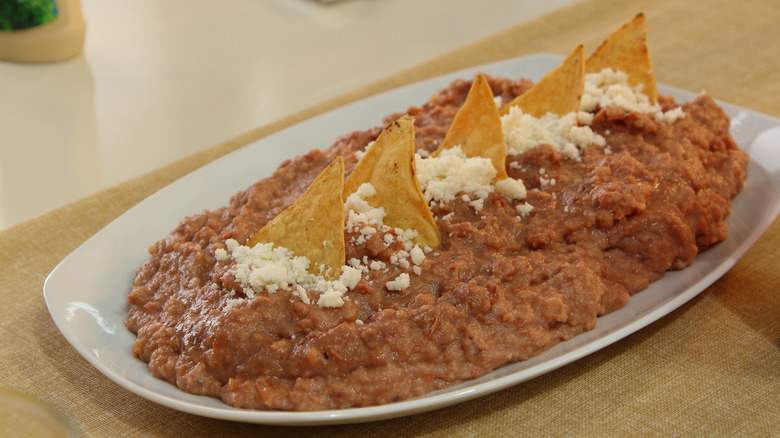 Joraca/Shutterstock
When fast food establishments integrate vegan foods, they're looking to turn a profit from a new audience. Unfortunately, they don't consider everything when conducting their plan. Burger King is one notable example; in 2019, the eatery was sued for cooking its Plant-Based Whopper and traditional Whopper on the same surface. According to The Vegan Society, cross-contaminated plant-based foods cooked on the same grill or fryer aren't considered vegan.
Sadly for vegan dieters who're craving Taco Bell, the restaurant warns that its vegan foods aren't suitable for all. "Please note that in some restaurants we use the same frying oil to prepare menu items that may or may not contain animal ingredients," a statement on its website begins. "All vegan ingredients are prepared by our employees in common with foods containing animal ingredients." By the restaurant's definition, vegan simply means no animal products are included in the food itself.
To consume these meals or not depends on your personal beliefs. One vegan on Reddit claimed they "just don't care about cross-contamination," while asking others how they feel. The answers were mixed, with some commenters claiming it "disgusts them" while others state it's not a big deal because it's an "ethical choice, not a food allergy."