Carl's Jr. And Hardee's Are Using AI To Probably Replace Drive-Thru Workers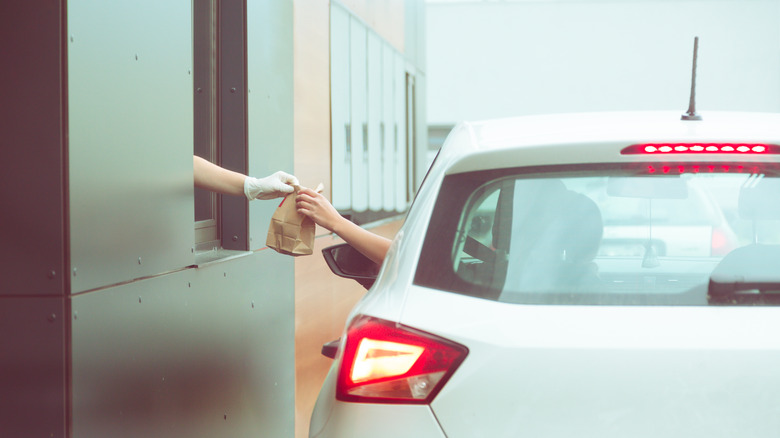 rzoze19/Shutterstock
As we all know, AI replacing workers has been a concern for years, but now that possibility is becoming a reality. In 2021 and 2022, just within the food industry, several restaurant chains tested using AI in drive-thrus. McDonald's, Checkers, and Rally's have turned to AI in hopes of alleviating labor shortages while also improving order accuracy and speed. Needless to say, the system still has some glitches, prompting TikTok to not want a robot taking its McDonald's orders, but fast food restaurants are pressing onward.
Carl's Jr. and Hardee's recently announced that they will be using AI in its drive-thrus, specifically, the Presto software used by Checkers and Rally's, as well as OpenCity software, according to CNBC. While AI takes drive-thru orders, workers can turn their attention to other tasks, such as manning the register and fulfilling orders. While the system is automated, employees will still be able to hear the orders and assist if needed.
In theory, AI could mean higher customer satisfaction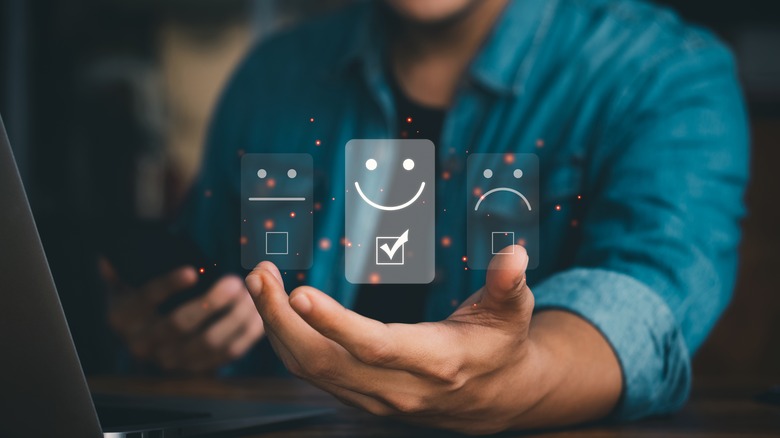 Thapana_Studio/Shutterstock
Because human employees can focus their attention on other tasks, the whole process should take less time. According to Daily Wire, a Popeyes location that started using OpenCity AI in 2022 increased its speed of service, as well as its customer satisfaction, by 20%. Upselling is also being touted as the Presto AI system's best feature, with customers encouraged to add drinks and sides. As such, the restaurant makes potentially more money per order.
Although AI is just now being deployed in Carl's Jr. and Hardee's, the chains' parent company's former CEO, Andrew Puzder, told Business Insider about his intent to pursue AI ordering back in 2016. He pointed to AI's benefits in filling a labor shortage. He said, "They're always polite, they always upsell, they never take a vacation, they never show up late." The current CEO Ned Lyerly is making that goal a reality for the company.
All in all, it's hard to say to what extent Carl's Jr. and Hardee's will implement AI, but the chain seems determined to at least make use of the Presto software at its 250-some corporate-run restaurants across the country. In the meantime, AI upselling is where fast food restaurants can really make their money, and they're going to use that.