A Spanish Town Is Home To The Most Expensive Prawns In The World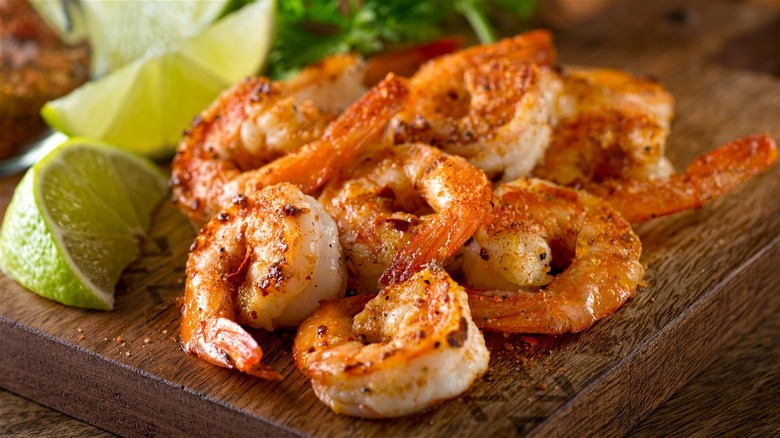 Fudio/Getty
Just off the coast of the Spanish town of Dénia and beneath the clear blue waters of the Mediterranean, fishermen scour the depths for their chance to catch world's most expensive prawns. This delicacy, known as gambas rojas de Dénia, can only be found between the eastern city and the island of Ibiza at almost 2,000 feet underwater. These bright red crustaceans have distinctly sweet-tasting heads, which is just the flavor that makes them so sought-after. If you think lobster is expensive, these prawns are next level. At the local market in Valencia, joyas rojas (red jewels) the size of your hand can cost hungry seafood lovers $40 per prawn, especially in the height of summer.
Dénia was dubbed a Creative City of Gastronomy by UNESCO in 2015, and it even has its own annual cooking competition where chefs strive to prepare their joyas rojas in creative and flavorful ways. Within the exclusive 80-mile-long area where the gourmet prawns can be found, only a handful of commercial fishing boats are allowed to source them. And even then, there is never any guarantee that they'll have a successful catch, and many prawn fishers will return to shore having had no luck. Out of all the mouthwatering types of prawns out there that we can sink our teeth into, gambas rojas de Dénia are the priciest and rarest to come by, especially in the States.
The first American city to dine on joyas rojas was Washington, D.C.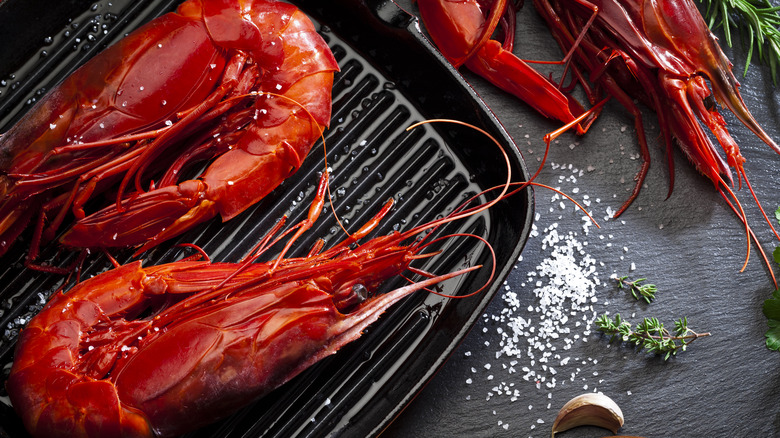 Fcafotodigital/Getty Images
Across the country, all the U.S. cities with the best seafood, such as New Orleans, Seattle, and Baltimore, pride themselves on the many unique flavors and delicious dishes their menus offer. For award-winning international chef and D.C. native, Danny Lledó, the prized dish at his Michelin-star restaurant, called Xiquet, had to be the gambas rojas de Dénia like those he enjoyed as a child when visiting his family in Spain. He ensured the giant red beauties became part of his Valencian cuisine in 2021, seasoned to savory perfection. "You can either boil the prawns in seawater for more of a cocktail experience or sauté them with olive oil and sea salt," he explained to Afar.
The sweetness found in the prawn heads is tasty enough that not much else is needed to improve this crown jewel of Spanish dishes. Also known as carabineros or scarlet prawns, these creatures can grow to a massive size, as you can see based on how the grillmaster behind Chuck's Flavor Train prepares them. In a response to one commenter on his TikTok video, Chuck reports that just four of these prawns weigh a pound.
Websites like Prime Fish Wholesale, which say its Spanish red carabineros are "more like dwarf lobsters than shrimp," sell them for a whopping $120 per pound. So if you're craving a truly bucket list-worthy seafood experience, you'll need to shell out some major cash before you can de-shell this luxury eat.