AMC Is Releasing Its Own Candy Brand — What Does That Mean For The Classics?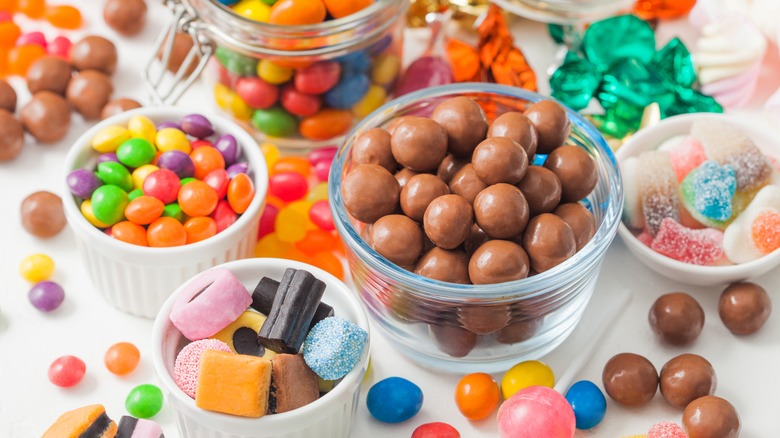 DenisMArt/Shutterstock
Let's be real, the movie theater experience just wouldn't be the same without fountain drinks, giant tubs of buttered popcorn, and boxes of movie theater candy. However, AMC has decided to change up the game ever so slightly by introducing its own brand of boxed candies.
In its Q1 earnings call in early May, per the Motley Fool, AMC CEO Adam Aron explained that name-brand candies have increased in wholesale price by 33%. This price hike means less of a profit margin for AMC, as well as higher candy prices for movie-goers. In an effort to both offer lower-priced candy and reach a higher profit margin, AMC has opted to launch its own private label. Really, it's the same idea as Costco's Kirkland Signature label, but for AMC movie theater candy.
With that being said, Aron confirmed that AMC would keep the name-brand candy options as well. You'll still be able to buy a box of M&M's if you want them, but you can also save a couple of dollars and buy the AMC version.
Why have classic movie theater candies gotten so expensive?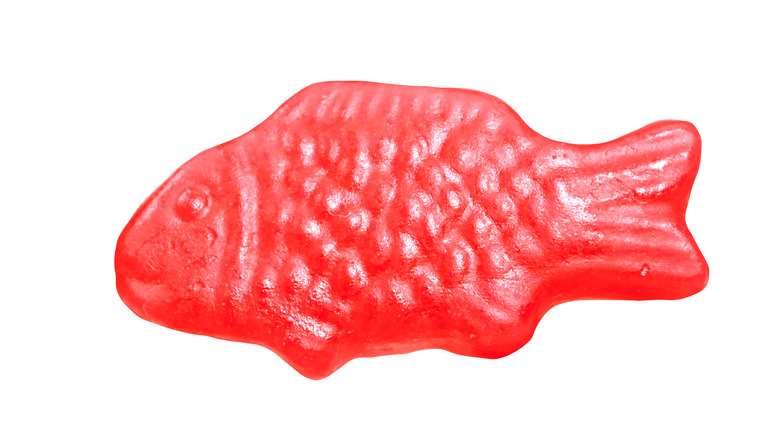 Katy_Mits/Shutterstock
No doubt about it, a 33% increase in candy prices is a big leap. However, the last couple of years has also doled out more than a few challenges: the food inflation crisis, supply chain issues with sugar, and cocoa shortages stemming from the Russian-Ukrainian war. Consequently, lower supply prompts higher demand and higher prices.
For name-brand candy, these price hikes are even more exaggerated, as a single product might pass through several hands before reaching consumers. For instance, when an AMC theater purchases boxes of Swedish Fish, that 33% uptick in price accounts for profits to be made by the brand itself, its manufacturer, and its distributor. AMC then has to raise the price again, just to be able to make its own slim profit margin on the candy.
On the other hand, AMC deciding to make its own candy cuts out the middlemen. Without the need to adjust the price for three or four separate businesses to make money, AMC can sell its own brand of candy at a much lower price and still pull in a profit.