Wendy's Is About To Become A Late-Night Destination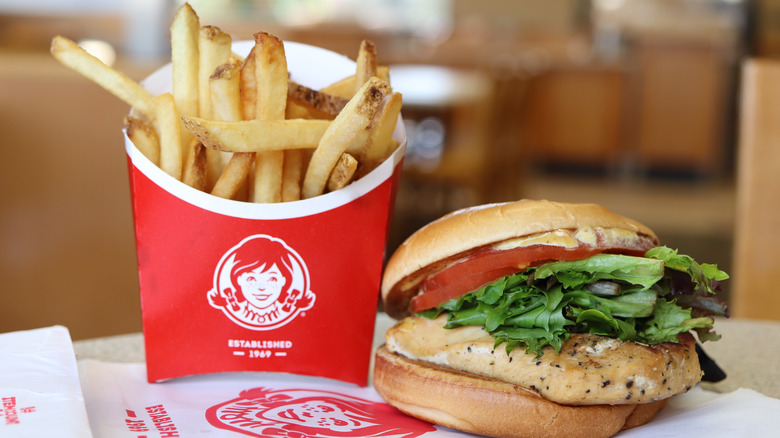 Deutschlandreform/Shutterstock
Got a hankering for a Frosty at 1 a.m.? Is it around midnight and you'd do just about anything for a Baconator? Well, you're in luck because Wendy's has announced it will be promoting its late-night menu and services this summer, thanks to an 8% increase in sales in Q1 (via Nation's Restaurant News) and a boost in the stock market. The fast food giant says it hopes to keep as many dining rooms as possible open until 10 p.m. and drive-thrus open until "midnight or later," although of course, individual restaurant hours are always going to vary.
Fast food restaurants staying open later than usual may seem like a potentially negative experience for staff, especially if early-morning opening hours remain the same (many Wendy's open at 6:30 a.m.). However, Wendy's claims to have employees in mind in executing this new late-night program, as Wendy's CEO Todd A. Penegor tells Nation's Restaurant News that the new, more streamlined late-night menu will "make it easier to close at night."
Wendy's is making some changes this summer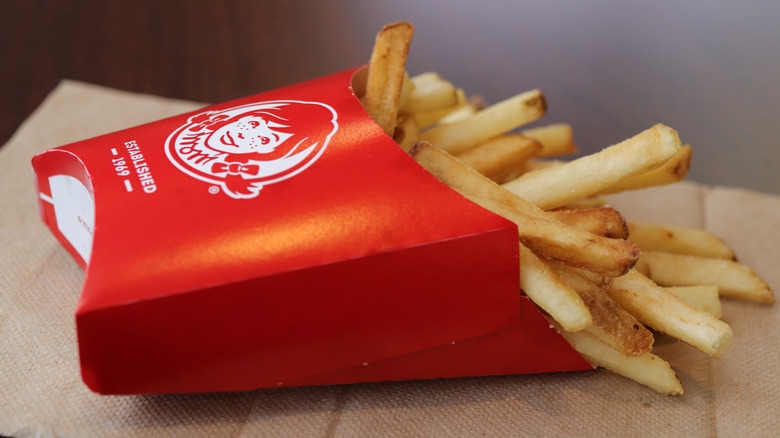 Deutschlandreform/Shutterstock
It's not just broadening its advertising campaigns — Wendy's is getting ready for this late-night expansion roll-out in other ways, too. The restaurant chain is hiring new late-night employees and will be using some new technology come June. Wendy's Fresh AI program will allow customers to place their drive-thru orders with a voice AI rather than a live person. Todd A. Penegor tells Food Business News that the new AI drive-thru technology will provide a "faster and frictionless experience" and rather than taking orders, employees will better be able to focus on making and packaging meals as well as customer service. "We ... are incredibly excited about the ... speed of service, customer satisfaction, and profitability that this technology could drive over time," the CEO said.
While Wendy's plans to give new focus to late-night marketing this summer, it's not the first time the fast food franchise has advertised the fact that it doesn't close early. In a 2012 Facebook post, Wendy's reminded customers that its full menu is available until closing, leading one fan in the comments to reminisce about a recent late-night trip to the chain: "Yes, stopped after work at 12:30 a.m. for a Hot N Juicy and my free Frosty. YYYYUUUUUMMMMMMMYYYYY."