McDonald's Is On The Hook For Burning Toddler With Happy Meal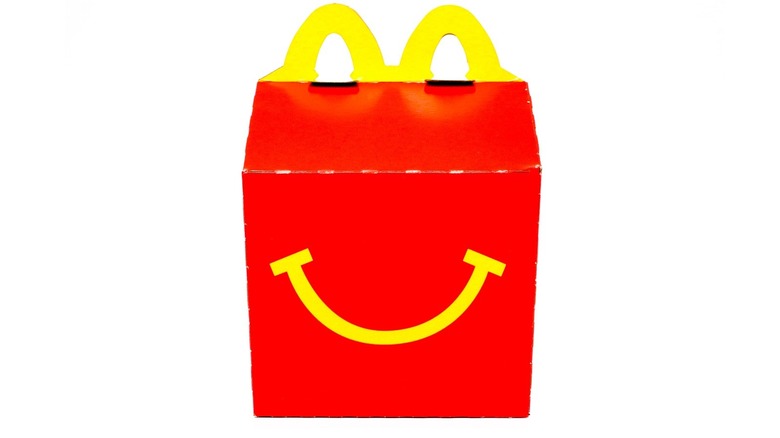 Walter Cicchetti/Shutterstock
A Tamarac, Florida McDonald's has found itself in hot water after a jury found it was liable for second-degree burns. The incident occurred in 2019 when four-year-old Olivia's mother, Philana Holmes, bought her a Happy Meal in the McDonald's drive-thru and handed it to her in the backseat. The Chicken McNugget became lodged between her car seat and her leg. Her daughter started screaming, and when Holmes was able to pull over, she found Olivia's leg was burned (via Sun Sentinel). Holmes and the child's father, Humberto Caraballo Estevez, filed suit against both McDonald's and the franchise owner of the Tamarac location, Upchurch Foods (via Sun Sentinel). Pictures of the burns were displayed during the trial in addition to sound recordings of Olivia's screams.
Holmes and Estevez claimed McDonald's and Upchurch Foods are guilty of negligence and improper training as well as forsaking the safety of their customers. In a split jury decision, both McDonald's and Upchurch Foods were found responsible for not properly communicating to customers how to safely handle their food while Upchurch was also found guilty of negligence.
McDonald's will return to court to determine damages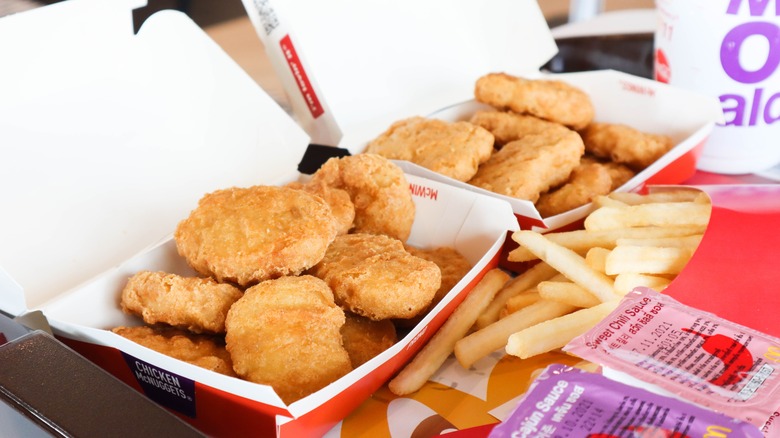 bbearlyam/Shutterstock
The trial was a heated one, with Philana Holmes and Humberto Caraballo Estevez's attorneys arguing the Chicken McNugget that burned the girl's leg must have been hotter than 200 degrees Fahrenheit. Meanwhile, the defense claimed it couldn't have been more than 160 degrees Fahrenheit and pointed out that McDonald's employees have to make sure the food is properly and thoroughly cooked to avoid salmonella. "Chicken McNuggets are designed to be eaten, not to be pressed against the thigh of a four-year-old girl for two minutes," claimed defense attorney Scott Yount during the trial, according to the Sun Sentinel. 
As NBC 6 South Florida reports, Holmes voiced her satisfaction with the case's outcome: "Just thankful that Olivia's voice was heard through great lawyers and I'm glad McDonald's now has to acknowledge there's a warning that needs to be put out there." McDonald's, on the other hand, was not as pleased. "Our customers should continue to rely on McDonald's to follow policies and procedures for serving Chicken McNuggets safely," the chain said in a statement.
Another trial will be held this summer to decide how much McDonald's and the Upchurch Foods franchise will pay in damages.