Drinks Expert Explains How To Make The Best Spring 2023 Cocktails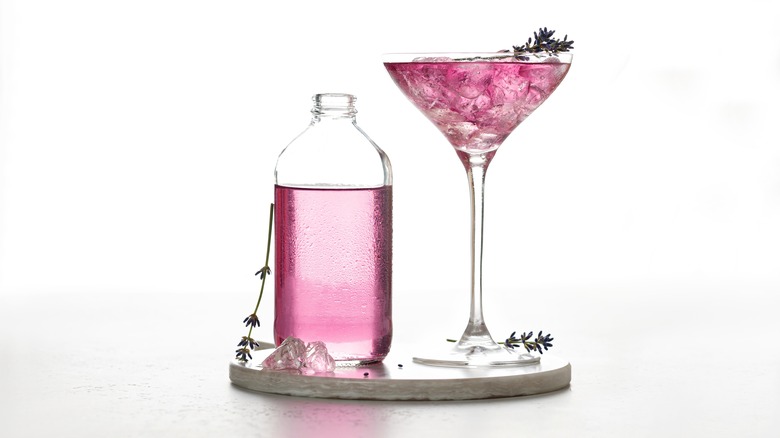 Maria Tebriaeva/Shutterstock
What springs to mind when you think of springtime cocktails? Some may think fresh and fruity,  perhaps a strawberry daiquiri or a lemony bee's knees. Others might draw the obvious parallel between springtime and flowers and dream of mixing up creative concoctions involving floral spirits of some sort. Mashed recently spoke on this subject with cocktail pro Amy Racine, the beverage director for JF Restaurants. She opts for all of the above, telling us, "I love to work with florals, herbs, and all the fresh spring fruits."
Racine does say, though, that mixologists are also trying some new things this spring season: "We are using spices, vegetables, herbs, etc. to get more savory and explore a new territory in the world of cocktails." As an example, she speaks of using chiles for flavoring along with lighter vegetables such as fava beans. She doesn't like to cook the produce in syrup, however, feeling that such heavier flavors and textures are more of a wintertime thing. Instead, she likes the pastel colors and less-intense flavors achieved by what she describes as "simple macerations, infusions, and muddling."
Low-ABV cocktails are perfect for spring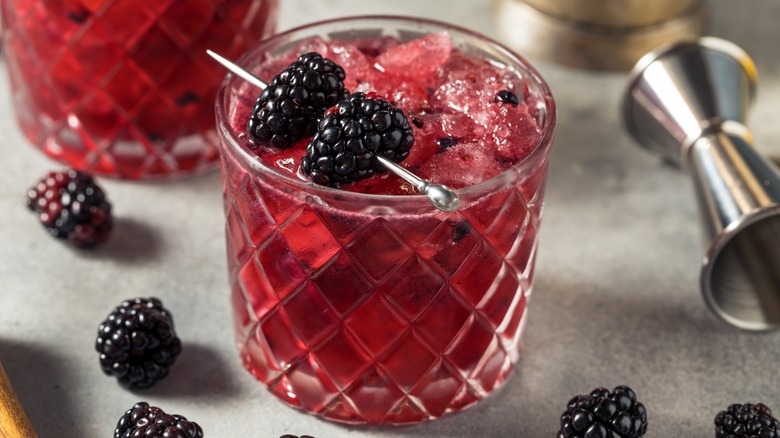 Brent Hofacker/Shutterstock
While wintertime is likely to keep us indoors, where it might not matter if we indulge in a higher-octane beverage or two, Amy Racine says spring brings a different vibe. "With the sun out and more people being outside, light and lower ABV cocktails are especially of interest," she says, explaining that such drinks are "something to sip through the afternoon while still feeling good into the evening."
When we asked for some recommendations, Racine had a few to suggest. One drink she recommends starts off with a base of Tequila that's been infused with blackberries, then adds some fresh basil for flavor and tops off the spirit with sparkling water and just a splash of sherry. Another intriguing-sounding cocktail involves blending up a nutritious mix of greens such as celery and cucumbers, then spiking this healthy drink with jalapeño, lemon juice, and a shot of vodka. As Racine tells us, "It's fun to have those bright moments with fresh vegetables" –- plus, it's one way to get you to eat (or drink) your veggies.