You Can Thank Liza Minnelli For Coining The Term Comfort Food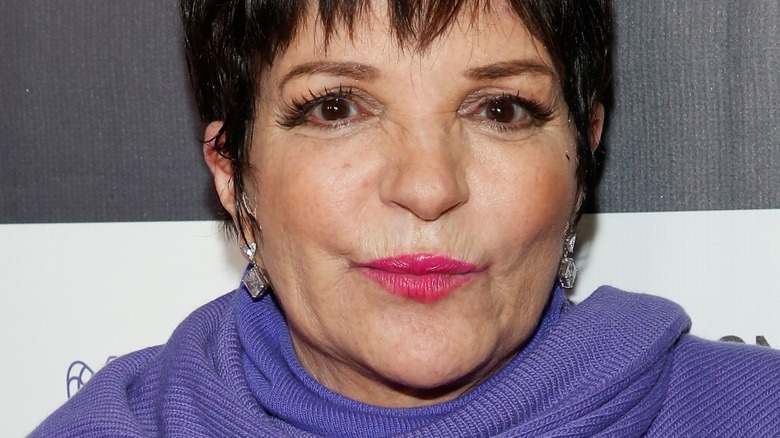 Robin Marchant/Getty
We all have a go-to comfort food for those lazy Sundays, hectic weeknights, post-breakup woes, and other occasions that call for instantly soul-soothing and tummy-filling indulgences. Certain noshes have the power to evoke feelings of nostalgia, happiness, and well-being. They tend to be simple, hearty, wholesome, and are often associated with childhood memories or family traditions. They're equivalent to a warm hug.
While it may seem like the phrase "comfort food" has been around for eons, it was actually only added to our everyday vernacular about a half-century ago in the '70s. And the first person to ever utter the term in context was the legendary Liza Minnelli, daughter of the late Judy Garland, who followed in her mother's footsteps to become a beloved, award-winning actress herself.
Minnelli used the expression during an interview for The Victoria Advocate in April 1970. At that time, food writers began to cover topics about various dishes that were not only satisfying on a physical level, but also on an emotional level.
Liza Minnelli's favorite comfort food has a surprising vodka twist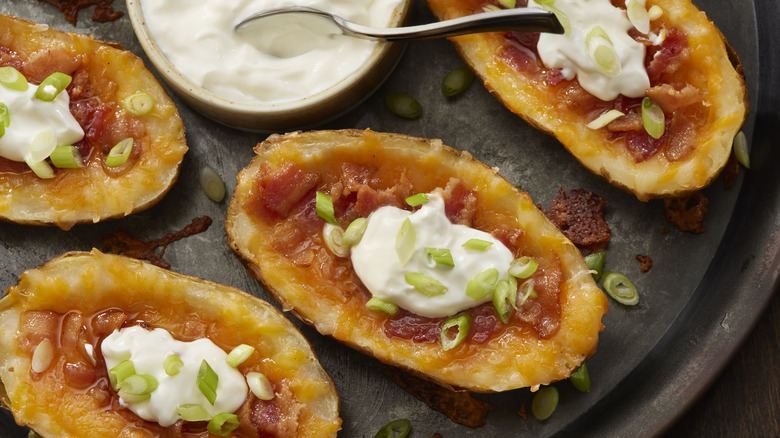 Lauripatterson/Getty Images
In the article penned by cookbook author Johna Blinn, Liza Minnelli shared that her mother loved to cook and taught her how to prepare a number of meals, including pot roast, shepherd's pie, and chocolate souffle. "I love savory foods! I love comfort foods!" she said. "Comfort foods are baked potatoes with sour cream, pepper, and butter or cream cheese on hot rye toast. Comfort food is anything you just sort of yum, yum, yum and takes a while to swallow. It's good and very savory!" She revealed that her choice recipe for coziness was potato shells — crispy baked potatoes filled with butter, salt, pepper, and garnished with sour cream and 4 teaspoons of caviar. And as a final touch, two shots of vodka are splashed atop the masterpiece.
Minnelli's spot-on definition of the term was one of the first ever recorded, and ever since it came center stage the term has entered the mainstream lexicon, with people around the world using it to describe their favorite culinary customs. Popular repasts and snacks such as warm mashed potatoes, creamy macaroni and cheese, sweet PB&J sandwiches, crunchy potato chips, and chewy chocolate chip cookies are generally packed with carbs, sugar, fat, and other flavor- and texture-enhancing compounds. While "comfort food" may be a relatively recent addition to our vocabulary, the concept of cooking and eating food to kindle contentment has been around for centuries.