What Happened To Zach And Zoë Sweet Bee Farm From Shark Tank?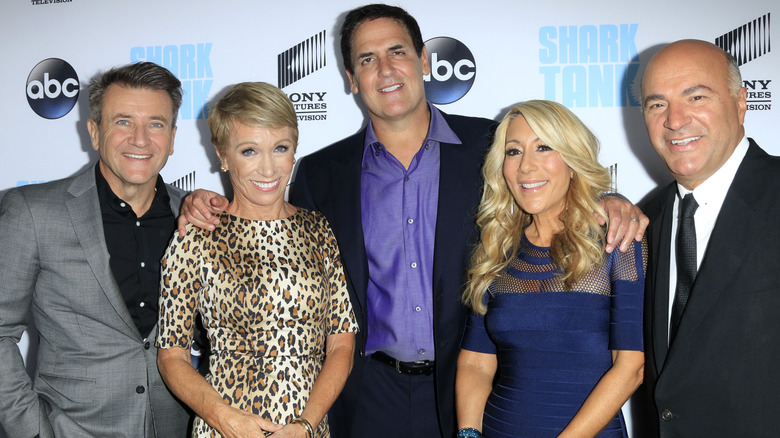 Kathy Hutchins/Shutterstock
Honey-based business Zach and Zoë Sweet Bee Farm brought something sweet to the table when it appeared on "Shark Tank" in 2022. Kam and Summer Johnson started their beekeeping journey to harvest raw honey as a natural way to cure seasonal allergies and eventually started to sell their product. 
Named after their children, Zach and Zoë Sweet Bee Farm arrived at "Shark Tank" with plenty of clout to back them up. For instance, the brand ranked among Oprah's favorite things. The company was also selling its honey at Macy's and Bloomingdales. Restaurants in the New York City area were buying the honey wholesale, which the Johnsons would deliver in person. The family-owned company was covered extensively by The Food Network, BuzzFeed, Good Housekeeping, and Women's Health among others. They also signed on to Target's business accelerator, as part of the food and beverage cohort. 
All signs pointed to major success and a good chance of scoring a deal. Appearing in Season 13, the Johnsons asked the sharks for $150,000 for 10% equity. Shark Barbara Corcoran countered with $200,000 for 20% equity, but both parties ultimately agreed on 15% of the company. So how has Zach and Zoë Sweet Bee Farm been performing since?
Zach and Zoë Sweet Bee Farm continues to find success
Since the episode aired, Zach and Zoë Sweet Bee Farm expanded their footprint to more than 100 stores including Target. They even have stores in Alaska and  Glasgow, Scotland as well. Increased media exposure has helped the family reach new audiences. 
For instance, the Johnsons appeared on a segment of "The Daily Show with Trevor Noah" to highlight Black beekeepers and the growing diversity of beekeeping. The family is also blazing a path for Black entrepreneurs, citing the commitment and quality of products from business owners. In an interview with Sweet July, Summer Johnson said, "I'm just super grateful that people are realizing that it's a season to just fulfill your dreams."
Zach and Zoë's raw honey and superfood blends are popular amongst customers, especially ginger honey. According to Sweet July, fans tout its anti-inflammatory and cold-fighting properties. The Johnsons' blends of honey also feature matcha, beetroot, and cranberry which adds a sweet component to savory meals like lamb chops or turkey. You can find a jar of raw honey on the business website or in stores, which will run you about $20.