How Padma Lakshmi Decides Where To Visit On Taste The Nation - Exclusive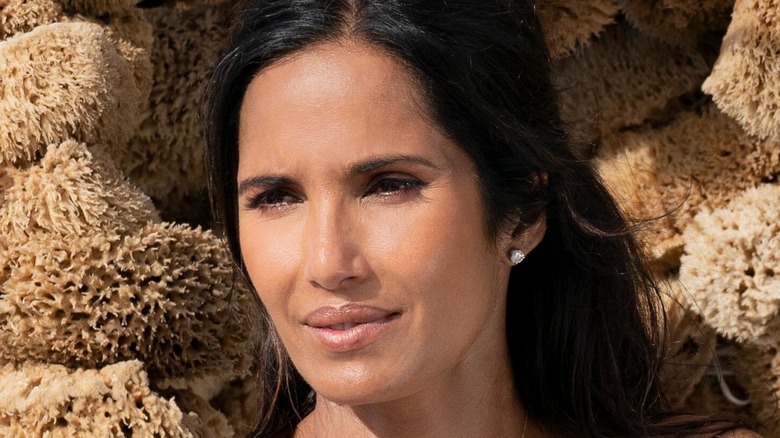 Hulu
If you've seen both seasons of "Taste the Nation with Padma Lakshmi," then you might have noticed an overarching pattern throughout the episodes. The first season, released in 2022, featured episodes on Mexican culture at the Texas border, Indigenous peoples on a reservation in Arizona, and Chinese cuisine in the cultural hub of San Francisco, just to name a few. The newly released second season, in a similar fashion, highlights Ukrainian culture in New York City, the Afghan community in Washington, D.C., and the politics and people of Puerto Rico, among others. If you're thinking that these specific locations and groups seem to correspond with issues you hear about often in the news, then you're correct. "It's intentional," says the show's creator and host, Padma Lakshmi.
In an exclusive interview, Lakshmi shared exactly how she and her producers choose which locations to visit and which communities to highlight each season. "The show is called 'Taste the Nation' because it's a play on 'Face the Nation,' that weekend political show that we've all grown up with," Lakshmi explained to Mashed. The show's goal is to take these same issues that we hear about all the time — from border control to Islamophobia, to the Russia-Ukraine crisis, to Asian hate, and more — and shed new light on them, hopefully garnering empathy and understanding, through the lens of a shared love of good food.
Lakshmi says Taste the Nation is committed to showcasing immigrant and Indigenous communities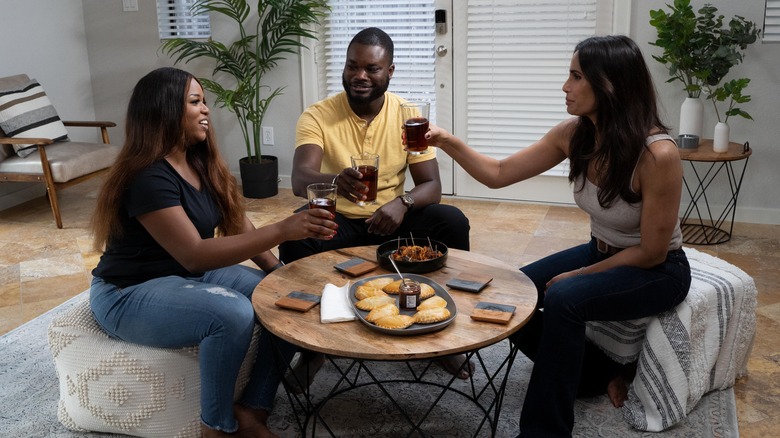 Hulu
While Padma Lakshmi admits that "we pick our episodes based on a lot of things," she insists that immigrant and Indigenous communities are at the forefront when crafting each season of "Taste the Nation."
Lakshmi explained, "The show looks at immigration as this huge issue that is so integral to the foundation of America and its constant evolution as a superpower." So the goal is to go well beyond the plates of food and dig deep on issues that need to be discussed. "We don't just go in there, learn about the community, and then rinse and repeat in the next episode. We're looking at a different issue of this big puzzle that is immigration and trying to illuminate something."
On the other hand, Lakshmi said she also looks to hear from the people who have always been here. "I made a commitment to try and go to an Indigenous community in every season," hoping to teach people things about our nation's history that they probably wouldn't learn otherwise. "In Appalachia, we talk to people from the Cherokee Nation who live on a boundary," which she explained is "unlike a reservation in that the tribe owns their land. They had to buy it back from the U.S. government." Lakshmi lamented, "I never knew what a boundary was ... and I'm a product of the American public school system — I should have."
Season 2 of "Taste the Nation with Padma Lakshmi" is now available on Hulu.