Is Richard Montañez Cheetos Story A Flamin' Hot Lie?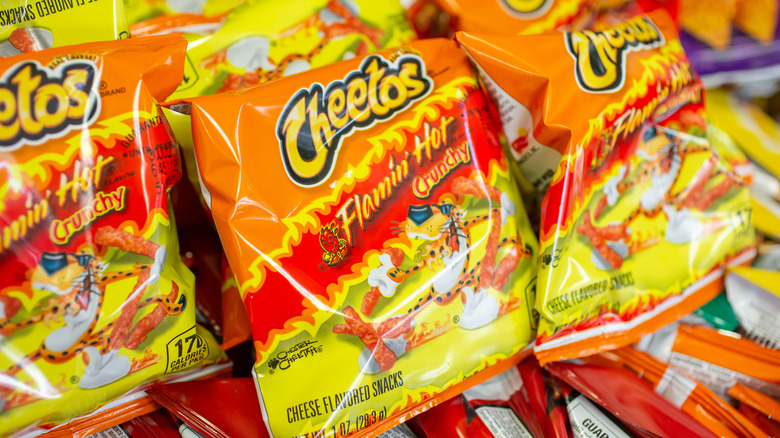 The Image Party/Shutterstock
Die-hard fans of the popular snack Flamin' Hot Cheetos will know of its origin story, told by Richard Montañez, a Mexican-American who claims to have pushed the initial concept to executives while working as a janitor at the California-based Frito-Lay plant in Rancho Cucamonga. However, a story is all it might be. Frito Lays cast doubt on the story in a statement to the Los Angeles Times: "None of our records show that Richard was involved in any capacity in the Flamin' Hot test market."
For over a decade, Montañez has toured the country as a motivational speaker, published memoirs, and even has a biopic film, directed by Eva Longoria, that's making its way to Disney Plus in June. While he did eventually climb the corporate ladder and become a marketing executive at PepsiCo, there is little evidence to support that the rest of his underdog story is rooted in actual events.
The Los Angeles Times conducted a lengthy investigation into the issue in 2021, trying to uncover the truth behind the lore of Flamin' Hot Cheetos. According to the outlet, it wasn't Montañez who came up with the idea but a team led by a junior employee Lynn Greenfeld. 
Lynn Greenfeld led the market research behind Flamin' Hot Cheetos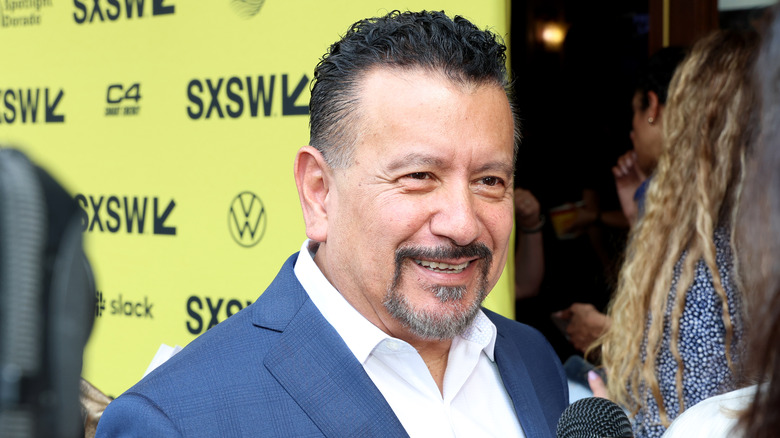 Gary Miller/Getty Images
According to the Los Angeles Times, Lynn Greenfeld and her team conducted market research by gathering over 50 different kinds of chips. Greenfeld said the team tested different flavor profiles before ultimately deciding on the Flamin' Hot flavor for Cheetos. As for Richard Montañez's role in the creation, Greenfeld denies he had any involvement, saying: "It is disappointing that 20 years later, someone who played no role in this project would begin to claim our experience as his own and then personally profit from it."
Since the story first appeared in the times, Montañez has gone on the defensive. In an interview with Variety, he responded to the claims that he had no involvement, saying, "I was their greatest ambassador. But I will say this, you're going to love your company more than they will ever love you, keep that in perspective." The janitor-turned-executive is standing by his version of events, insisting he pitched the idea to company executives in 1991. 
Wherever the truth lies, the biopic "Flamin' Hot" looks to embellish it even more, painting the events through a comedic lens. But as one Redditor wrote, "I'd rather see the true story about the lies!"