Emeril Lagasse Is Opening A Third Restaurant In New Orleans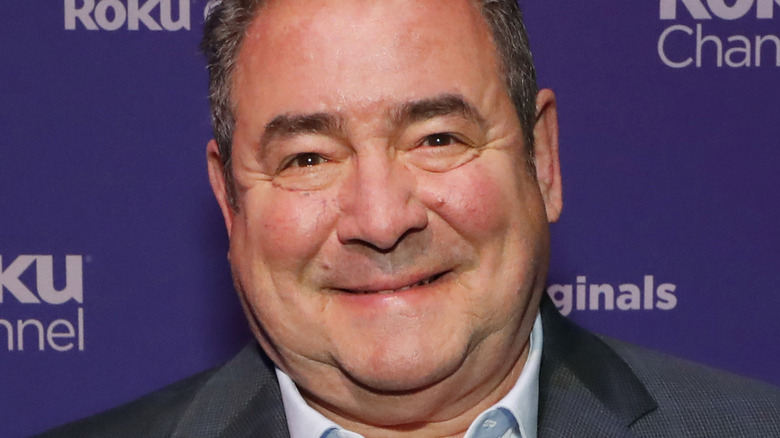 Astrid Stawiarz/Getty Images
Celebrity chef Emeril Lagasse's culinary empire is about to get a little bit bigger. The restaurateur, who currently owns two eateries in Las Vegas, two in New Orleans, and one in Miramar Beach, Florida, is adding a new restaurant to his collection in New Orleans. Per a press release obtained by Mashed, the French restaurant will be called Emeril's Brasserie and is located in the new Caesars New Orleans casino and hotel, which will replace Harrah's New Orleans. It will open near the end of 2023.
Emeril's Brasserie will join Lagasse's current New Orleans restaurants Emeril's, a formal restaurant serving contemporary Louisiana-style foods, and Meril, a more casual eatery with an American flair, and its opening follows the closure of the chef's downtown eatery NOLA and his Creole restaurant Emeril's Delmonico, which both shuttered in 2022. Emeril's Brasserie will bring a French twist to Lagasse's signature cooking style, which is marked by influences of classic New Orleans, Cajun, and Creole cuisines. 
Emeril's Brasserie will join Lagasse's collection of renowned restaurants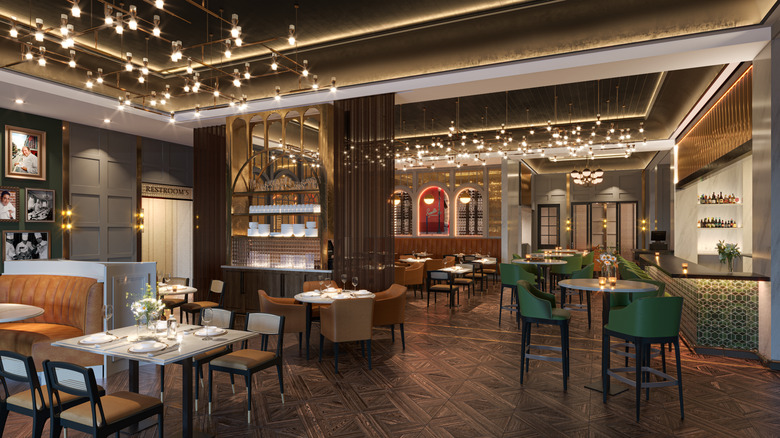 Emeril's Brasserie
Breakfast, lunch, and dinner will all be served at Emeril's Brasserie and, what's more, guests will also have the option of paying a visit to the restaurant's coffee shop and bakery, Petite Brasserie. Meals will be served in two locations: the brasserie's dining room and on the restaurant's patio, which has views of the French Quarter. Guests under the age of 21 will be welcome, which the press release notes is uncommon for a hotel and casino of this nature; however, they must enter via Canal Street.
Emeril Lagasse, who trained in the art of French cooking at culinary school and in restaurants in France and the U.S. before moving his focus to New Orleans, voiced excitement about opening the new restaurant in the press release. "As my first French influenced concept, I had so much fun creating this menu and going back to my roots to pay homage to some of my mentors. Guests will find classic French dishes with New Orleans influence throughout the menu," Lagasse said.