Costco's Latest Bakery Pie Is A Slice Of Summer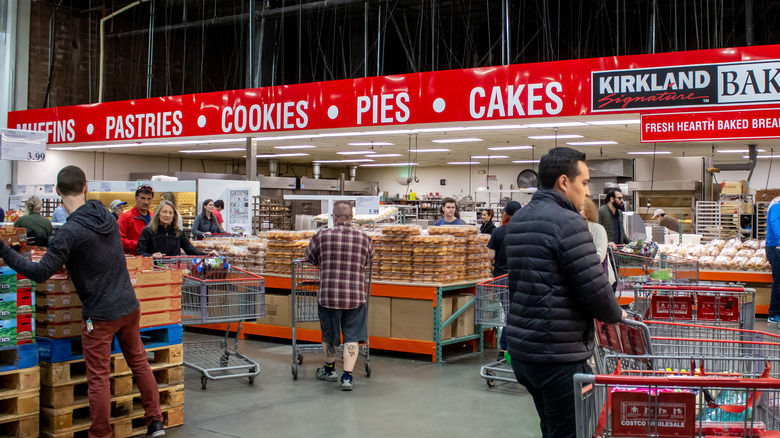 The Image Party/Shutterstock
For those looking for a taste of summer, you don't have to look further than Costco's Kirkland Signature Four Berry Pie. Though Southerners may call fowl for the lack of peaches (a seasonal favorite) and Northerners may wish for a blackberry or gooseberry filling, the latest Kirkland creation features plenty of summer in each bite. Costco's Four Berry Pie includes strawberries, raspberries, and blueberries, all seasonal offerings. While cranberries, a traditional autumn harvest, are the fourth berry, we'll let it slide since it fits well with the flavor profile.  
According to a TikTok video, the crust of the Four Berry Pie is the same as the store's popular apple pie, which is golden brown around the edges and dusted with sugar. Like apple pie, it's probably best served warm with a scoop of ice cream. The pie costs $18.99, which raised a few eyebrows from customers on Reddit. However, as some users pointed out, the pie weighs almost 5 lbs making it worth the price point. As one commenter wrote, "Then I saw how heavy that pie was."
A new, berry-loaded dessert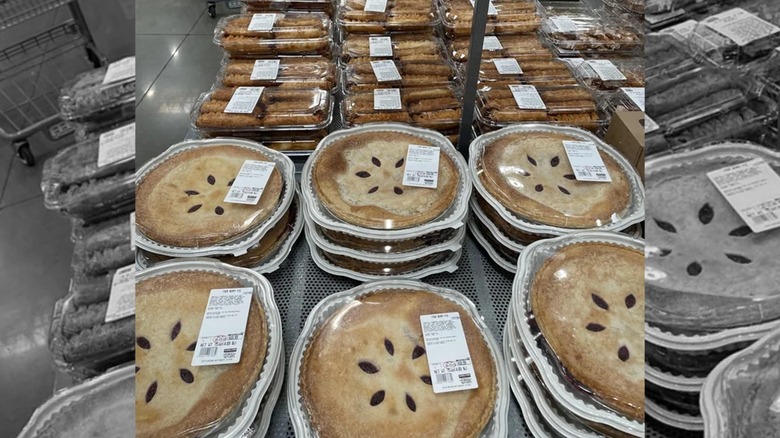 Reddit
While some may have preferred blackberries or boysenberries in the mix, it's important to note (as mentioned above) that strawberries, raspberries, and blueberries are all summertime harvests. As for the actual taste, it seems to be a hit among shoppers who've tried it. One shopper said they planned on buying one after a taste test in the store: "Absolutely amazing. Planning on grabbing one for a get-together. Worth every penny with the amount of berries in it." Meanwhile, another Redditor claimed that someone ate half the pie before they even left Costco. 
Costco is no stranger to crafting hit desserts. The Costco bakery has boasted classics like cheesecake, buttery croissants, and moist blueberry muffins. Past pies at Costco have included pumpkin pie, apple pie, and whiskey pecan pie (many of which also come in $60, 6 lb "Tootie" varieties), plus a recent heart-stopping peanut butter chocolate cream pie. Even with all these options, the store seemed to be missing a more summer-oriented pie that took advantage of the fruits and flavors of the season. Until now, that is.