Aldi Prices Are Dropping For Summer And We're Already Running To Stores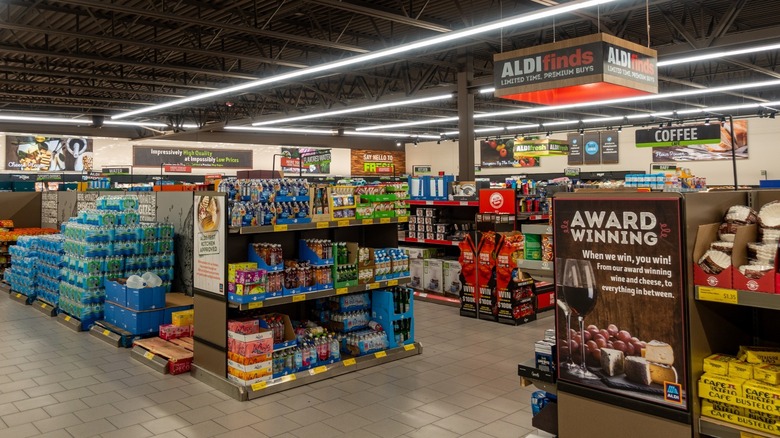 Joni Hanebutt/Shutterstock
If you're looking for a deal on groceries this Memorial Day weekend and throughout the summer, Aldi has proven to be a place where shoppers can find some excellent bargains. Per a press release distributed by Aldi Corporate, prices have been cut on a large number of items throughout stores in America with the aim of saving shoppers more than $60 million. The grocery store, already known for its discounts and lower prices compared to some other grocery stores and supermarkets, hopes these price cuts will help customers save some money in a time when grocery price increases due to inflation seem to be the norm. "We don't want high grocery prices to get in the way of Americans doing what they love this summer, so we're taking charge to champion value in a way that only ALDI can," said Aldi U.S. Co-President Dave Rinaldo.
Aldi's price cuts apply to over 250 items and are split into four summer-themed categories including "for an outdoor adventure," "for a picnic basket," "for the morning fuel up," and "for a quick weeknight meal."
Aldi continues to be a favorite among shoppers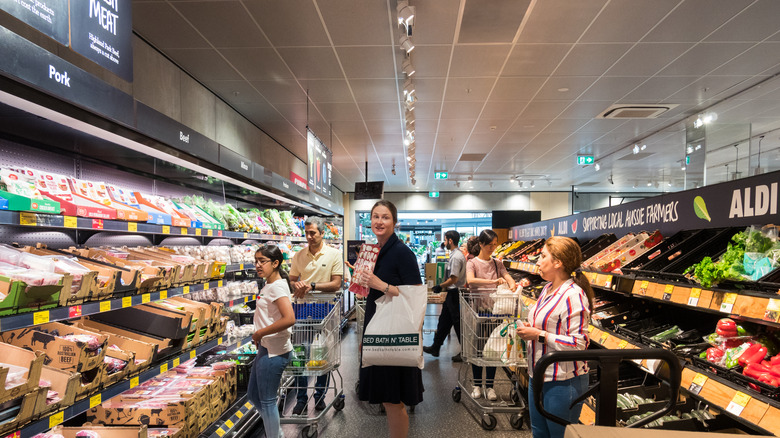 Nils Versemann/Shutterstock
Shoppers already tend to trust that Aldi will have low-priced and quality items when they head to their local store, as is evident from dunnhumby's Retailer Preference Index Report, which put Aldi at number one for price. The store also won BrandSpark International's Most Trusted Grocery Retailers in America award in 2023 and has taken home numerous Product of the Year USA awards. Recent inflation has only strengthened Aldi's popularity with shoppers, including those in higher income brackets who may not typically be drawn to budget-oriented stores.
All items included in the summer sale are part of Aldi's Low Price Promise program, which assures shoppers they are paying as little as possible when it comes to their grocery bill. Some grocery items you can expect discounts on include Southern Grove Oven Roasted Almonds, which at $4.19 are a dollar cheaper than before the sale, and Kirkwood Parmesan Chicken Tenders for $8.49, also down a dollar.