Del Taco Is Celebrating Summer By Giving Out Free Food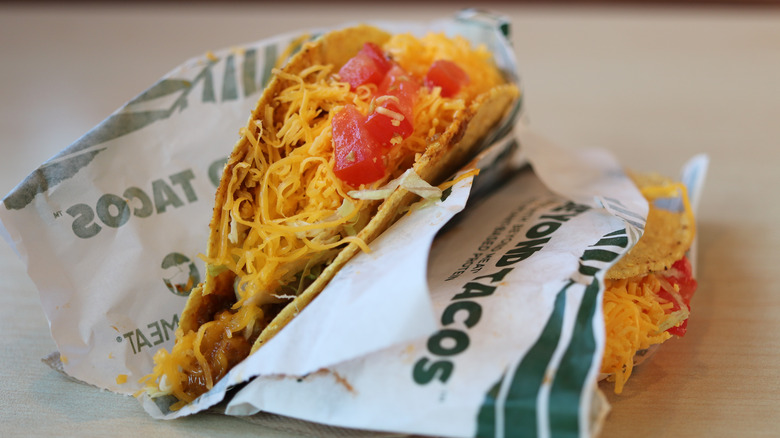 Deutschlandreform/Shutterstock
While there are plenty of Mexican fast food chains to choose from, Del Taco is stepping things up this summer with three weeks of freebies. June 26 through July 16, customers with the Del Taco app can score free menu items — albeit free with another purchase — and even free delivery on orders of $20 or more.
The Del Taco Summer of Free event begins with a free taco or stuffed quesadilla taco with a $3 purchase, free churros or drink with any purchase, and buy-one-get-one tortas and burritos. The second week, you can get a free crispy chicken taco or quesadilla with a purchase of $5, nachos or a bean and cheese burrito with any purchase, and buy-one-get-one double cheeseburgers and grilled chicken tacos.
Last but not least, the third and final week includes deals like free shakes, lemonades, breakfast wraps, fish tacos, or medium fries with a purchase of $3, a chicken cheddar roller with any purchase, and buy-one-get-one combo meals. Combo meals can be tacos, burritos, quesadillas, or even cheeseburgers, all with an order of fries and your choice of fountain drink.
Del Taco's summer freebies aren't just a free-for-all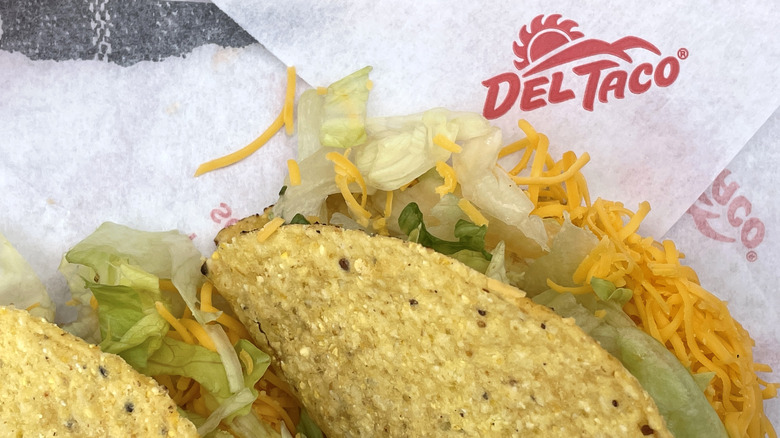 Justin Sullivan/Getty Images
In order to get your hands on some of Del Taco's most popular menu items for free this summer, there are a few rules. First of all, these deals are only available to rewards members on the Del Taco app, so, no app, no freebies.
Secondly, the Del Taco disclaimer states you can only use each offer once, and only one offer per day. In other words, you can't get free churros with a $3 purchase on Monday and then try to redeem the same deal later in the week, nor can you score both free churros and a free drink with a $3 purchase on the same day.
Lastly, the free delivery promotion applies only to orders of $20 or more, and only accounts for delivery expenses on orders placed directly through Del Taco's app or website. If you order through DoorDash, for instance, you'll still have to pay delivery and service fees. Either way, you'll still need to tip your delivery driver.