Del Taco's New Stuffed Quesadillas Are Turning Heads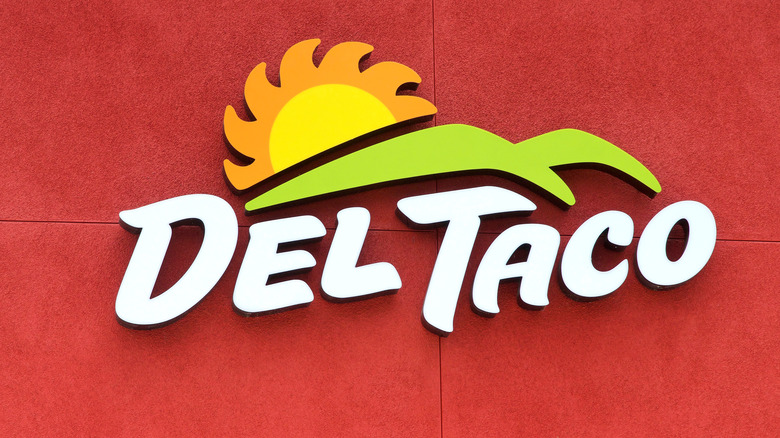 Sheila Fitzgerald/Shutterstock
Del Taco has been a respectable name in the food industry since the 1960s. The company has always tried to offer its customers a little extra, including a "secret password" that adds their much-loved crinkle-cut fries to any dish you're ordering. Moreover, what makes the chain a hit among customers is that so many of its menu items are affordable while still tasting great. The chain's robust dollar menu rivals even the one at McDonald's!
A fan praised the company on Reddit, writing "...the thing that Del Taco does 100% better than Taco Bell without debate is their hot sauce. Del Scorcho and Del Inferno are awesome and every time I go there I steal a ton of packets...and this is coming from a Mexican that loves homemade salsa." What a compliment, eh? If you're a fan too, you'll be happy to know that Del Taco has just introduced new stuffed quesadilla tacos and they look pretty irresistible!  
Part quesadilla, part taco, all delicious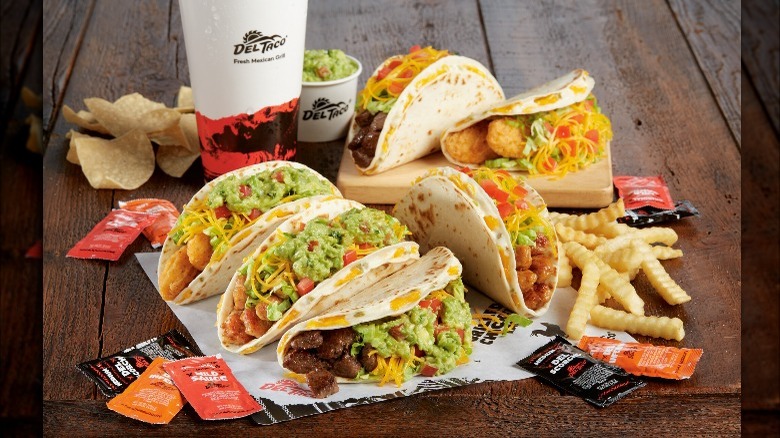 Del Taco
According to a press release from Del Taco, customers will now be able to order three cheesy varieties of a new item: stuffed quesadilla tacos. The brand's statement reads, "The new stuffed Quesadilla Taco transforms two singularly amazing items into one impossibly gooey, cheesy experience wrapped around three different taco flavors." These stuffed quesadilla tacos get their cheesiness from both shredded cheddar and queso blanco. Customers can also choose to add guacamole to their taco, but it'll cost you, Brand Eating notes.
Tim Hackbardt, Del Taco's chief marketing officer, said in a statement, "We know guests are looking for amazing new experiences, so we decided to take some of our best menu items and make them even better by bringing them together." The options certainly seem worth digging into. There's the Grilled Chicken Stuffed Quesadilla Taco, the Crispy Chicken Stuffed Quesadilla Taco, and the Carne Asada Stuffed Quesadilla Taco, which range in cost from $1.99-2.99. You can even try new beverages such as a Caramel Apple Shake, a Caramel Iced Coffee, and a Caramel Dulche de Leche Shake. Craving a quesadilla taco already?