Costco's Food Court Is Basically Just Fast Food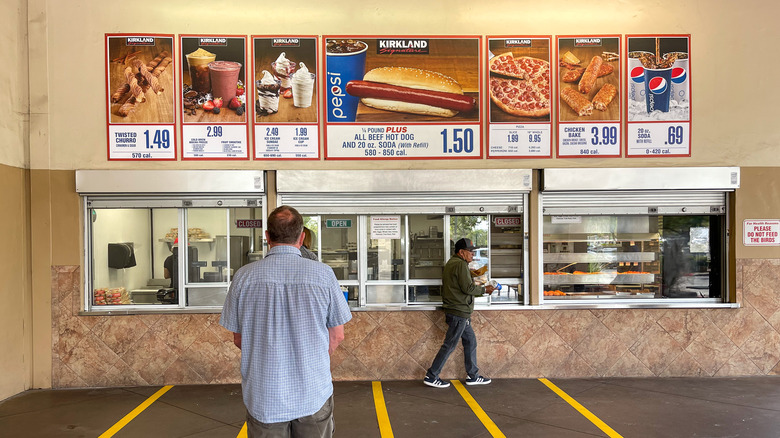 George Rose/Getty Images
From pizza slices to hot dogs, chicken bakes, and even ice cream sundaes, Costco's food court is a hybrid fusion of unique fast food institutions like Sonic, gas station travel stops like QuikTrip, and the average American concession stand. 
The long-standing food court is known for offering cheap meals quickly, so much so that some consider it the best fast food option out there. For instance, one Costco customer on Twitter even quipped, "Easily the best and cheapest fast food is the Costco food court, this is the undeniable truth those huge $1.99 slices of pizza are on a different plane of reality." Costco's best deal may be its $1.50 hot dog and soda combo, but it also offers other food items that may be considered fast food like a BBQ beef brisket sandwich. 
Careful though, much like fast food, Costco's food court offerings are typically high in saturated fat, sugar, and salt content. If you're looking for a nutritious post-shopping meal, a hefty slice of cheese pizza with 11 grams of fat might not be the snack you need. But if you're on the hunt for some fast food after grocery shopping at Costco, you can find some fast food staples at the supermarket's food court.
Consistently low prices at Costco's food court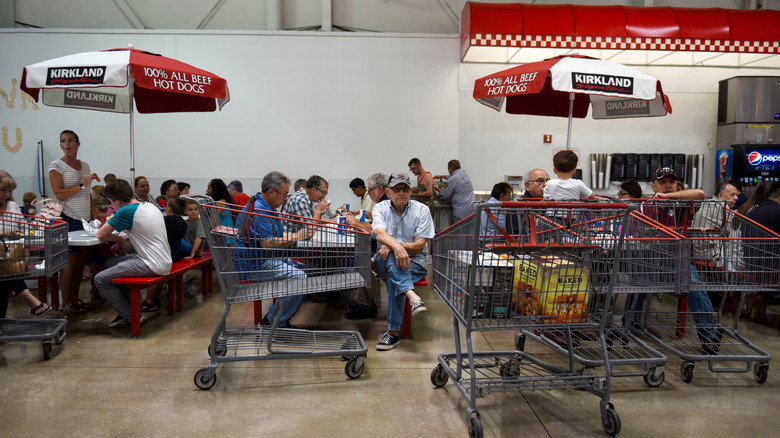 Bloomberg/Getty Images
In addition to serving fast food classics in a short amount of time, Costco's food court is also characterized by its low price points — another hallmark of a fast food restaurant. Although prices vary by location, one Costco customer from New York shared a TikTok of her food court hall and was able to purchase a hearty assortment of food including two slices of pizza, a chicken bake, frozen coffee, a chocolate sundae, a fruit smoothie, lemonade, and a churro for under $20. 
While many fast food restaurants across the industry are experiencing exponential price increases due to food inflation, Costco seems unaffected by the struggling economy. Costco's membership-only business model saves them enough money to maintain the low prices at the food court. 425 Business once reported that the co-founder of Costco Jim Sinegal threatened the current CEO of the company, W. Craig Jelinek, when Jelinek suggested raising the prices of the chain's beloved hot dog. 
While prices remain low at Costco, fast food heavyweights like Taco Bell are still increasing their prices. If you regularly shop at Costco, consider adding its food court to your rotation of fast-food favorites.