What China's Local Fast Food Chains Look Like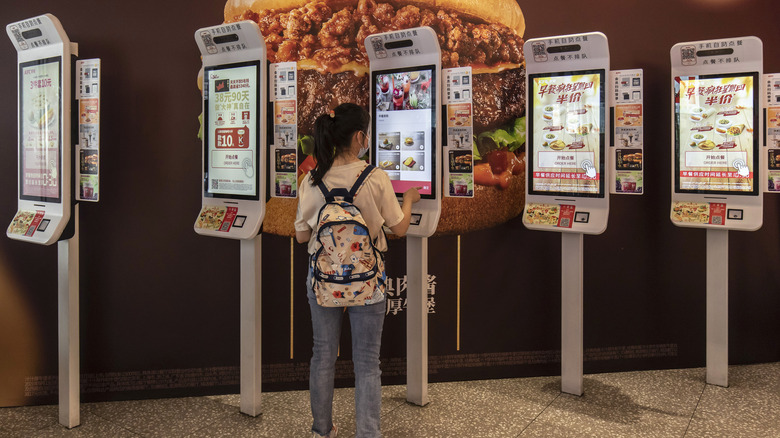 Bloomberg/Getty Images
China's fast food scene has really taken off as more and more on-the-go people turn to quick meals throughout their busy day-to-day lives. Take, for example, the end of the 2010s; Sina Finance reported the industry racked up the equivalent of $355 billion in sales revenue during just the first half of 2019 (via What's On Weibo). Indeed, after China's first fast food eatery opened in the late '80s, familiar American franchises like McDonald's were quick to follow suit and have continued to thrive in present day.
The king of fast food in China is Colonel Sanders with his finger-lickin'-good fried chicken recipe. Operating more than 9,000 locations throughout the nation, KFC also holds the honor of being the first Western fast food chain to open in China – even if its menu caters more to local tastes. Menus featuring this country's culinary staples is a major reason American fast food chains are such a popular choice in China. KFC items in China that are nowhere to be found on U.S. menus, for example, include congee, soy sauce wings, and shrimp sandwiches.
The huge success of American fast food franchises in China has forced local chains to flex their creativity in an effort to shine just as brightly. In terms of the best Chinese food in the industry, the country's local fast-casual favorites are Tastien, Dicos, and Real Kungfu. Even outside of KFC's massive influence, reasonably priced fried chicken seems to be the enduring meal of preference, along with many other unique flavors to enjoy.
Local fast food focuses on home-cooked taste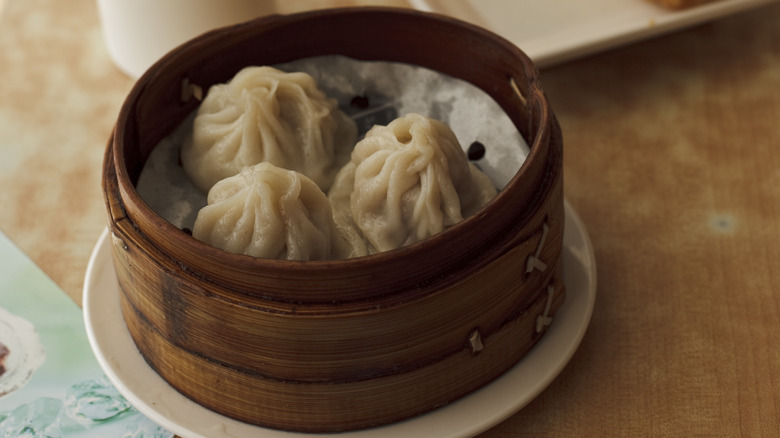 James Leynse/Getty Images
China's fast food should arguably be called comfort food, considering the number of top eateries giving customers the option to enjoy loads of filling entrees. One of the nation's most successful domestic fast food restaurants is Tastien, which first opened back in 2012. However, it wasn't until 2020 that it rose to widespread popularity, even despite the pandemic, all thanks to the addition of a "Chinese hamburger" that became popular with the country's younger generation. In addition to unique menu items like Peking duck burgers, Tastien also benefits from the fact that its burgers have special handmade, pastry-like buns.
Another famous Chinese franchise offering hearty meals is Real Kungfu, which lures visitors in with its eye-catching logo that resembles Bruce Lee in a fighting stance. There, you can order meat-centric dishes with steamed rice bowls.
Meanwhile, Mr. Lee — the self-proclaimed oldest local fast food chain in China — is a venerated beef noodle shop that moved from the U.S. to Beijing in 1988, with a menu and restaurant interior that attracts hungry crowds similar to the lines at KFC.  Speaking of KFC, one of its top competitors in China is Dicos, a fried chicken chain with over 2,600 locations. It rivals the Colonel with similar offerings, such as chicken buckets.