Fast Food Chains Have Taken Over Grocery Store Aisles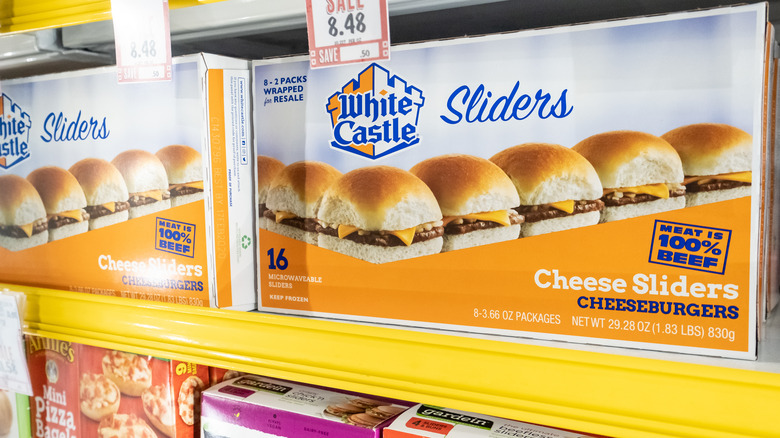 calimedia/Shutterstock
Fast food offers a convenient alternative to home-cooked meals, and many restaurants take that to the next level with at-home versions of their most popular menu items. In recent years, fast-food chains have begun selling more of their products in grocery stores. Shoppers can purchase White Castle sliders, Auntie Anne's pretzels, and Taco Bell hot sauces from well-known retailers like Target and Walmart. These items may not taste the same as they do at the restaurant, but they offer the advantage of being available 24-7 in the comfort of your own home.
Sonic's Tater Tots are one of the latest items to arrive in stores, with Walmart selling a frozen version of the beloved side. It's not the only Sonic product the retailer stocks; shoppers can also find its shakes, ice pops, and gelatin there. Sonic is one of many restaurants offering multiple menu items in stores. Companies are increasingly jumping on this trend, with brands like Panera and California Pizza Kitchen popping up in grocery chains like Stop and Shop and ShopRite.
Low prices are a huge benefit of fast food, and restaurants' grocery store offerings help to make their food even more affordable. A $14.99 box of frozen White Castle sliders may last multiple meals, while a trip to the restaurant can cost around the same and not go as far. You also won't be tempted to add a lot of extra sides or desserts, and you won't have to leave a tip.
The logic behind fast food in the grocery store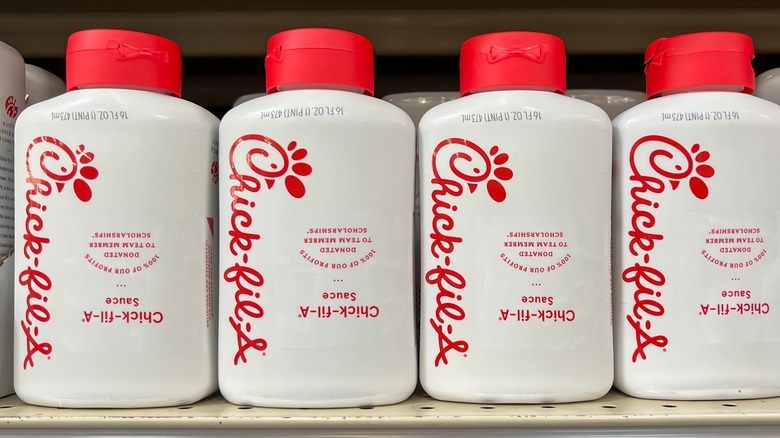 JHVEPhoto/Shutterstock
It's clear why at-home fast-food options appeal to consumers. As for why fast-food chains are increasing their grocery presence, it's likely a response to recent market shifts. According to consulting firm McKinsey & Company, consumers spent more in grocery stores than in restaurants during the COVID-19 pandemic. Fast-food joints fared better than sit-down restaurants, and many closed their dining rooms and relied on drive-throughs, online orders, and delivery. Today, none of that has changed all that much. In order to cope, McKinsey and Co. suggested one solution for "quick service restaurants" would be finding "additional revenue streams ... More QSR players may, for example, consider launching grocery product lines..."
Many restaurants have done just that, pushing into the retail side of food sales. Of course, not every fast-food chain has hopped on the bandwagon. While McDonald's offers its coffee blends in stores, it has yet to release frozen burgers, fries, or chicken nuggets. Similarly, Burger King doesn't sell its menu items in stores. On Quora, users speculated about why certain chains don't release grocery products, pointing to the difficulty of recapturing certain flavors without the proper equipment or volume of grease. As an "award-winning restauranteur" noted, "If you do these dishes at home, can you cook with the same kit and to the same specification?" Some items are worth a trip to the restaurant. Still, it's nice to have options, and many chains are capitalizing on that.