Stanley Tucci Cooking For Robert Downey Jr Is Simply Marvelous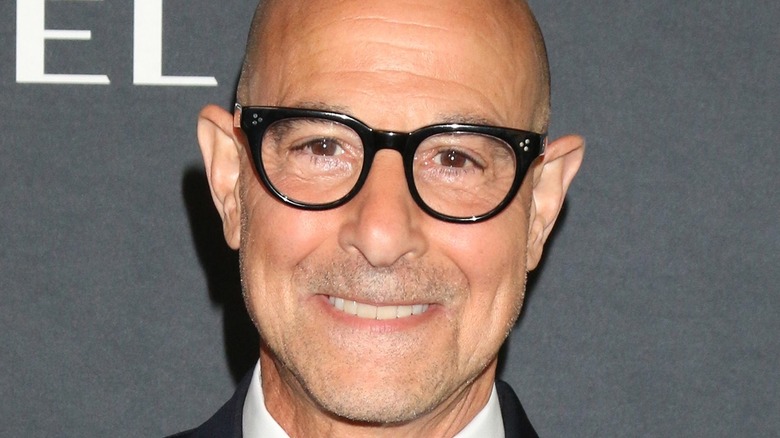 Kathy Hutchins/Shutterstock
Weekend plans can't get any better than enjoying a meal at Stanley Tucci's house, and Robert Downey Jr. made sure his fans on Instagram got a glimpse of what it was like. The Marvel star was a guest at Tucci's dinner party where he cooked a delicious Italian meal for a total of 12 people.
In an Instagram video, Tucci gave a little peek into his bustling kitchen as he prepared Baccalà alla Livornese, an Italian seafood dish, in four pans. Downey shared a separate montage on his Instagram where he showed off Tucci's collection of colorful Dutch ovens followed by a clip of the "Searching for Italy" host cooking penne pasta with peas. We thoroughly enjoyed watching Downey Jr. enjoy the pasta with his eyes closed, but the wholesome meter nearly broke when he lovingly planted a kiss on Tucci's cheek to show his appreciation. "Dinner @ Casa Tucci – Truly a gem of a fella, & Felicity made me feel like family," he captioned the video.
Fans were all for it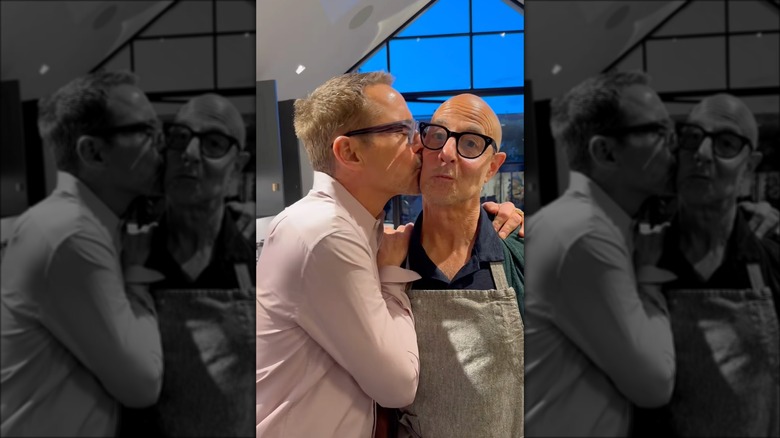 Ylenia Cancelli/Shutterstock
Seeing Robert Downey Jr. and Stanley Tucci together was as wholesome as it could get, and fans couldn't help but gush over their bond. "Am I the only one who suddenly wants a movie where RDJ and Tucci play a married couple? Great vid tho!" one fan commented on Downey Jr.'s video. "This. This. This is the collaboration I have needed for my entire life," another fan wrote. "Not sure who is luckier. Stanley getting to hang with Robert, or Robert getting to hang with Stanley?" a third fan chimed in.
We might not get an invite to Tucci's dinner party in this lifetime, but there's solace in knowing that Baccalà alla Livornese is easy to prepare. Tucci used cod, fresh tomatoes, some garlic, onions, capers, fresh basil, black olives, and green olives to make the dish. If you want to recreate this, then after soaking the cod in water for a few hours, remove the bones and cut the fish. Sauté garlic in olive oil and sear the codfish for about 2 minutes. Add white wine and cook for about 2 minutes until the cod softens. Add the rest of the ingredients and cook along with cod for about 8 minutes, and the dish should be ready to serve.