Grubhub+ Is Relaunching With New Perks. Here's What To Know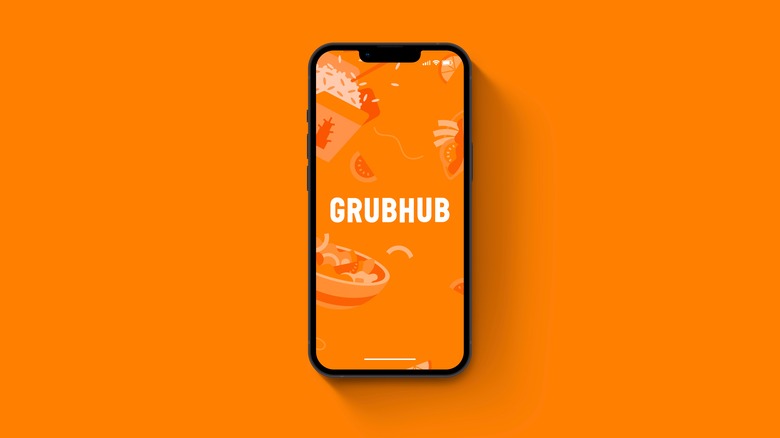 Diego Thomazini/Shutterstock
For the past year, Grubhub has been trying to get more customers into its Grubhub+ subscription program. First, the company offered Amazon Prime members free one-year Grubhub+ subscriptions during a 2022 Prime Day sale. During 2023's Prime Day, Amazon extended those free Grubhub+ subscriptions another year, while also giving new members a free 12-month membership. Now, Grubhub has shared a press release announcing an increase in perks for its subscription members.
According to the press release, Grubhub+ subscription members will have lower service fees and receive a 5% credit if they choose pick-up instead of delivery. Grubhub has also partnered with Shell, offering subscription members "gold status" at the gas company's Fuels Reward program and a savings of 5 cents per gallon.
Grubhub+ members will also begin seeing more future rewards, including "milestone rewards" and "month-long member savings." Launika Raykar, VP of loyalty, didn't elaborate on what exactly those savings would be but told Restaurant Business that she believes customers are "expecting reciprocity from their loyalty programs, and there was area to give more." Grubhub claims that the newest benefits will help subscription members save an additional 20% each month on average.
The app has been trying to entice more people to Grubhub+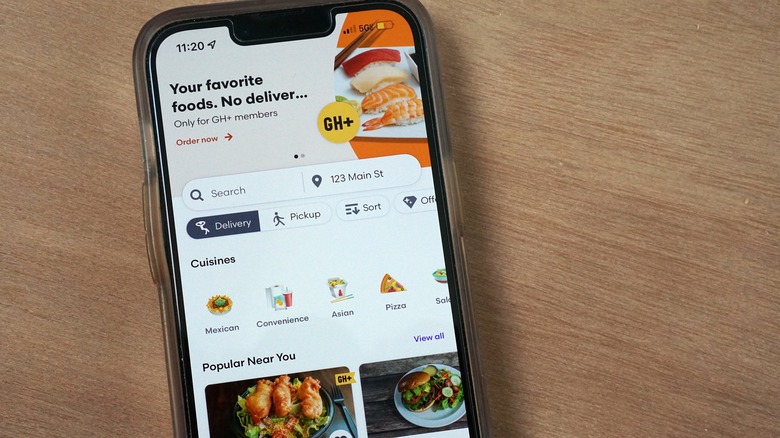 On The Run Photo/Shutterstock
Grubhub first launched Grubhub+ in February 2020. One of the initial perks of the food delivery app's subscription service was $10 cash back for every $100 spent, which quietly disappeared soon after the program launched. But other benefits Grubhub+ members receive haven't changed, such as free deliveries on any restaurant, liquor store, or convenience store order that meets the $12 minimum. Grubhub will also continue its 'Donate the Change' program, allowing diners to round their bill up and donate the change to charity, and Grubhub+ members will also continue to see their donations matched by the company.
Besides Amazon, Grubhub has partnered with many different companies in an effort to persuade more customers to sign up for its subscription program, which usually means an extra perk for subscribers. For example, Lyft Pink and Bank of America offer its members and cardholders a free one-year Grubhub+ subscription. Homewood Suites by Hilton also partnered with Grubhub, giving guests both a free month of the subscription service and an easy way to order food at hotels that don't have on-site dining. A year ago Grubhub even began looking to the future, partnering with Starship Technologies to use robots to deliver food at various school campuses.