Will Costco Be Open On Labor Day 2023?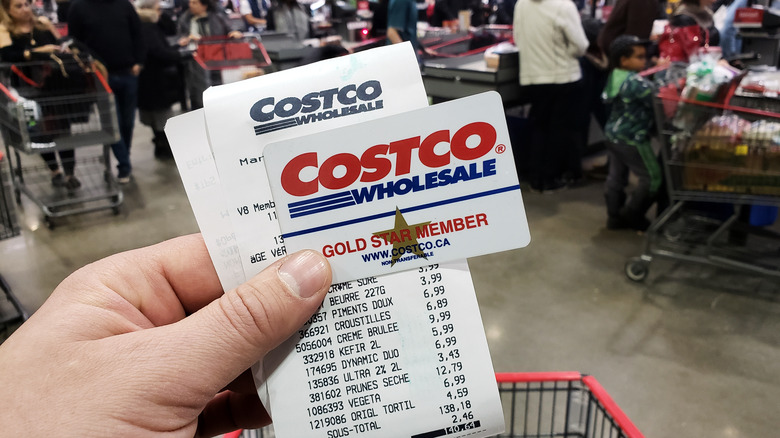 dennizn/Shutterstock
If you were planning on doing some serious bulk buys to stock up before a Labor Day cookout, you may want to head to Costco a few days in advance. According to the wholesale retailer's official website, Costco will be closed all day on Monday, September 4 in recognition of the Labor Day federal holiday.
The holiday, which is celebrated on the first Monday of each September, is meant to honor and recognize American labor movements which have contributed to such cultural staples as the 5-day work week, the 40-hour full-time work schedule, and, as currently being demonstrated by the WGA and SAG-AFTRA, the ability to strike for fairer wages and better workplace treatment.
For Costco, this means closing down for the day to allow the store's staff of over 200,000 American workers to enjoy a three-day weekend at home with their families. Due to the nature of this closure, it's safe to assume that your local Costco will be fully packed in the days leading up to the holiday, meaning you should probably plan your trip ahead of time to avoid big crowds and product scarcity.
On what holidays does Costco close?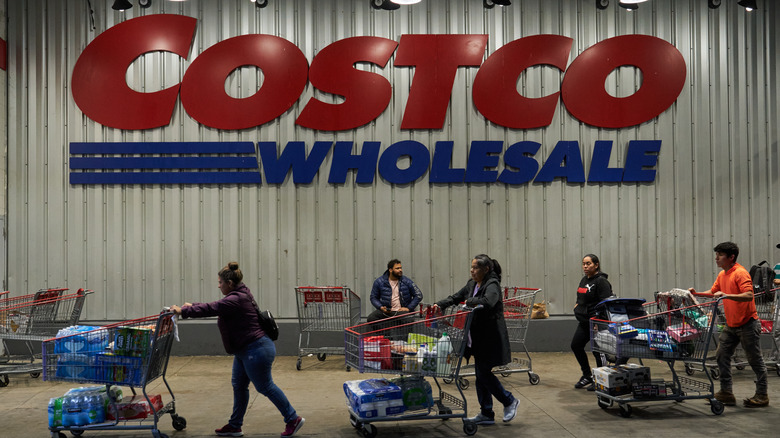 Bloomberg/Getty Images
Costco's website lists store closures for a number of officially recognized American holidays, including New Year's Day, Easter Sunday, Memorial Day, Independence Day, Labor Day, Thanksgiving Day, and Christmas Day.
Interestingly, this leaves Costco open on a number of federal holidays as well, including Martin Luther King Jr. Day on January 16, Juneteenth on June 19, Columbus Day (sometimes rebranded to Indigenous Peoples' Day) on October 9, and Veteran's Day on November 10.
Of course, you can always check online or call ahead to your local Costco warehouse to double-check its hours of operation or ask about any store closures, just to be safe. The official store website also provides access to a host of important shopper information such as active recalls at Costco, as well as options for membership renewal.
If you're planning on spending this Labor Day in front of a fully loaded grill, and not stuck in a drive-through line around the block, be sure to plan your Costco trip ahead of time, to make sure you get as many burgers, hot dogs, and other cookout staples before they sell out!