Walmart Takes A Page Out Of Costco's Playbook With Free Samples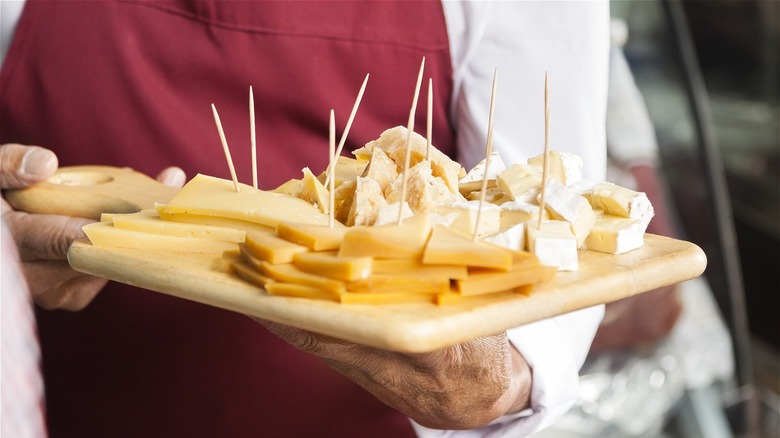 Tyler Olson/Shutterstock
Did somebody say free samples? That's one of the pros of having a Costco membership, as it's easy to try out food and drink products while making your way around the store. Now, it seems Walmart is taking a page out of Costco's book, as the company is looking for new ways to advertise at its SuperCenters.
According to CNBC, Walmart intends to offer samples at demo stations, which the store will reportedly sell to companies looking to boost their products. These brands can offer samples on the weekends, and can also bundle this with other ad opportunities. That includes the option to have QR codes at the demo stations, which will present shoppers with buying options and meal ideas.
This appears to be Walmart's latest push to keep up with competition, and the company has already tried out demo stations at its Dallas-Fort Worth stores. The retailer seems optimistic about the results and also has a history of offering free samples. Walmart's previous sample program was run on its website, where customers could request freebies like food, makeup, and hygiene products. Companies would send these products to the store, and shoppers could request them via online forms. This initiative is fairly different from Walmart's newest approach. Evidently, it wasn't successful, as the retailer discontinued it. 
Samples aren't the only change coming to Walmart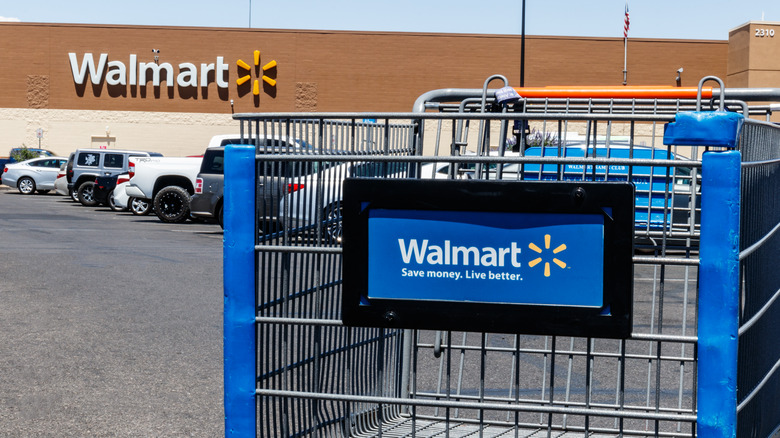 Jetcityimage/Getty Images
Walmart's prior sample program may have been discontinued, but the retailer is switching things up as it brings samples to SuperCenters across the country. That's not the only change to keep an eye out for, either. Demo stations are just one part of Walmart's revamped advertising approach, which will impact the appearance of its stores. 
In addition to rolling out these sampling areas, Walmart will add digital smart screens to certain aisles of its stores, giving advertisers more opportunities to show off their products. Walmart will also offer its advertisers 30-second radio spots. This may change the experience of shopping there, as patrons will now be surrounded by ads. Considering Walmart's massive customer base, the companies that shell out for these ads will reach lots of potential buyers. However, the store's new approach could have a negative impact on the overall customer experience.
While Costco has free samples, the store doesn't inundate shoppers with ads. Unless Walmart handles this initiative well, doing so may be to its detriment. Shoppers will have to wait and see how the retailer's advertising approach pans out. At the very least, they'll get free samples out of this new plan.