Here's Where To Watch Big Sky Kitchen With Eduardo Garcia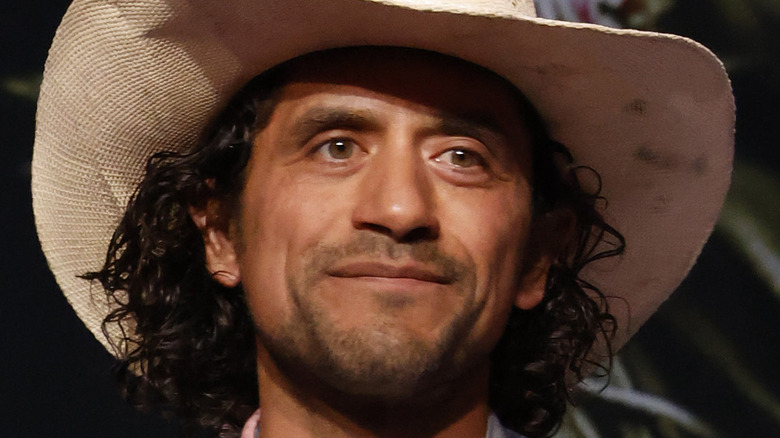 Jeff Schear/Getty Images
Do you wish to step into a world where culinary artistry meets the great outdoors? "Big Sky Kitchen With Eduardo Garcia," hosted by the charismatic chef Garcia, is a show that marries the craft of cooking with the breathtaking landscape of Montana (which is aptly nicknamed Big Sky Country due to its expansive horizons). With a focus on sustainable sourcing, inventive meals, and a passion for adventure, the program offers a unique perspective that many foodies love.
Another thing that sets "Big Sky Kitchen With Eduardo Garcia" apart from other programs is its accessibility. The show can currently be enjoyed on a variety of streaming platforms, making it relatively easy to follow Garcia's escapades. With availability on the Roku Channel, Max, Discovery+, Prime Video, Vudu, Apple TV, and Spectrum, audiences can tune into the Bionic Chef's life from the comfort of their own homes. However, you'll need a subscription to most of these streaming services to view the natural wonders and dishes showcased in each episode. If you'd prefer to simply purchase individual episodes, though, you can turn specifically to Apple TV, Prime Video, or Vudu.
Eduardo Garcia crafts a variety of dishes with local ingredients
In the show, Eduardo Garcia, who is renowned for his innovative creations and love for the outdoors, leads viewers on a voyage through picturesque Montana while demonstrating his gastronomic prowess. Throughout the series, he whips up his family's favorites, such as pizza, Reuben sandwiches, and even lavender-honey ice cream. Garcia also draws inspiration from natural ingredients found in the surrounding environment, putting his sustainability ethics into practice.
Garcia's cuisine philosophy resonates with a diverse audience, appealing to both food enthusiasts and nature lovers alike. His passion for exploration, combined with a dedication to his morals, encourages the audience to appreciate the beauty of our planet while savoring every bite. Indeed, as he crafts intricate dishes against the backdrop of majestic mountains, serene lakes, and lush pastures, Garcia attempts to bridge the gap between the culinary and natural worlds.
Fortunately, those interested in watching "Big Sky Kitchen With Eduardo Garcia" have several streaming options to choose from.