How To Turn Store-Bought Cookies Into A 2-Ingredient Mug Cake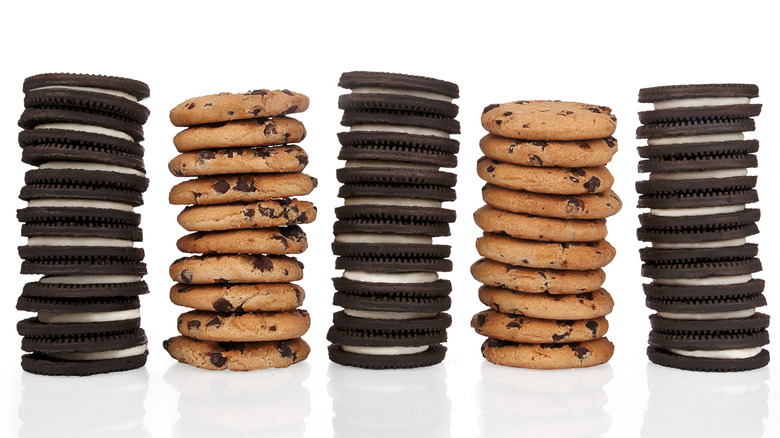 Yophotography/Getty Images
If you have a sweet tooth and aren't immune to those late-night baked-good cravings, then chances are that you've picked up a box or two of Chips Ahoy or Oreo cookies in your day. These packaged sweets are basically staples, and they give you all the nostalgic, sugary vibes without any of the work required for actually baking cookies. Still, there are days when a pre-packaged cookie may leave a little to be desired. It certainly lacks the warm, cozy, freshly baked feeling of a homemade baked good fresh out of the oven. 
Enter, the mug cake. We've all seen a simple mug cake recipe or two before. These microwavable single-serve delicacies are the world's answer to wanting a fresh-baked good but not wanting to actually prepare a fresh-baked good. Still, the newest mug cake to arrive on the scene just might take the cake. This one requires only two ingredients, and one of said ingredients is likely already your go-to sweet snack. If you're looking for a delicious cake that's incredibly simple to make, a Chips Ahoy cookie just may be the secret ingredient.
All you need is milk and cookies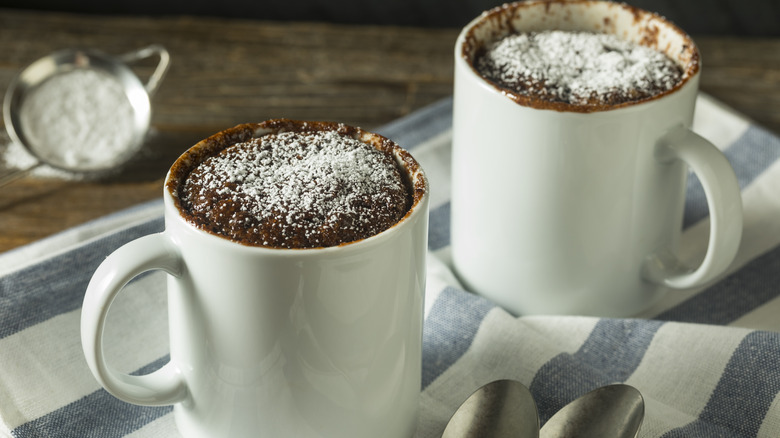 Bhofack2/Getty Images
If it didn't make it onto your FYP, you're gonna want to see this viral TikTok from @recipes. The video, which has over 100,000 likes, opens with the voiceover saying, "I did the Oreo mug cake but with Chips Ahoy." That said, keep in mind that this easy-as-pie cake recipe can easily be prepared with the Chips Ahoy cookies swapped out for Oreos. The recipe calls for eight Chips Ahoy cookies crushed up in a mug. Once they're thoroughly crushed with a fork, they're mixed up with a half cup of milk. The mug is then placed in the microwave for two minutes, and voila! You've got yourself a two-ingredient cake. 
The video shows the cake getting topped with ice cream and chocolate syrup, but of course, you can opt for different toppings, like berries, powdered sugar, or icing. So, if you, like many of us, are someone who loves to have your Chips Ahoy cookies and eat them too, you may just want to add a little extra fun to your dessert with little added effort. Who doesn't want a cookie cake that's a piece of cake to make?