Sorry, But Fast Food Chains Need More Self-Service Kiosks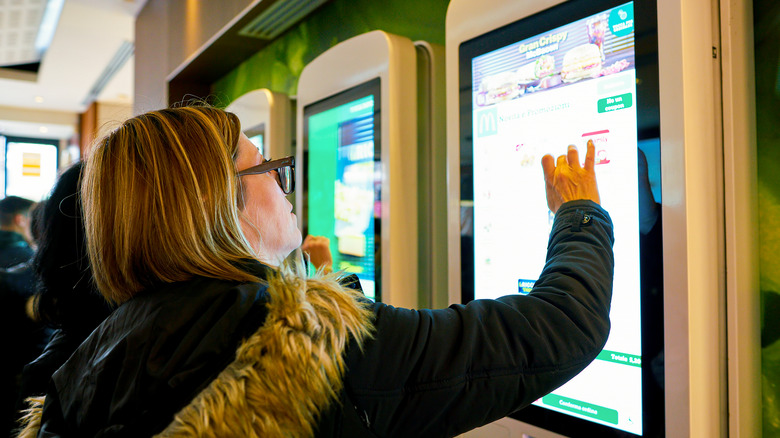 Sorbis/Shutterstock
When McDonald's first debuted self-service kiosks, the company was met with both positivity and criticism. Regardless, the burger joint followed through with its decision, and in 2018, began adding 1,000 new machines to U.S. stores each quarter. In the summer of 2023, Burger King began its second attempt at integrating these kiosks, and for good reason: As each generation embraces its differences, self-service is becoming more important than ever. "We're seeing a much better guest reception to the kiosks than we might have seen, say, five to seven years ago in the U.S.," Burger King CEO Josh Kobza told Restaurant Business.
These machines have many advantages — they make customization easy, they minimize employee error and confusion, and they help speed up the flow of dining room traffic. A 2019 study by Tillster found that 30% of consumers preferred kiosks over traditional ordering, and 65% said they'd frequent certain restaurants more often if self-service was offered. These systems clearly have benefits for the average customer, but they're also integral in boosting business.
CEOs point to kiosks for future growth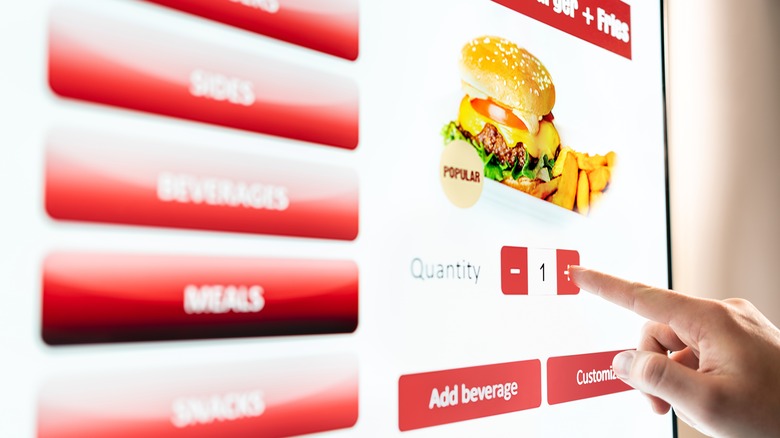 Tero Vesalainen/Shutterstock
From a financial standpoint, the addition of self-service kiosks has been highly beneficial. CEO David Gibbs of Yum Brands, the parent company responsible for KFC, Taco Bell, and many others, revealed these kiosks have increased the amount of money customers spend. "Average kiosk sales see 10% higher checks than front counter sales and excellent profit flow-through," he explained to Restaurant Business. Speaking with CNBC, McDonald's CEO Steve Easterbrook echoed this statement. "What we're finding is when people dwell more, they select more," he said. This was discovered long before the United States got on board with these updates, as McDonald's stores in Europe, Asia, and Canada had them installed first.
Of course, there are always concerns associated with technology, such as potential breakdowns and offline networks. One worry, in particular, was how users with certain disabilities, such as blind individuals, would be able to use them. McDonald's ultimately took action in 2021 and added the option to connect headphones and listen to the prompts instead. The machines also have buttons that call over employees when help is needed, further aiding anyone who might need accommodations for the ordering process. Though some hate them and some love them, self-service kiosks are a technology that's undoubtedly here to stay.