Circle K Day Ends Summer On A Hot Note With Day Of Deals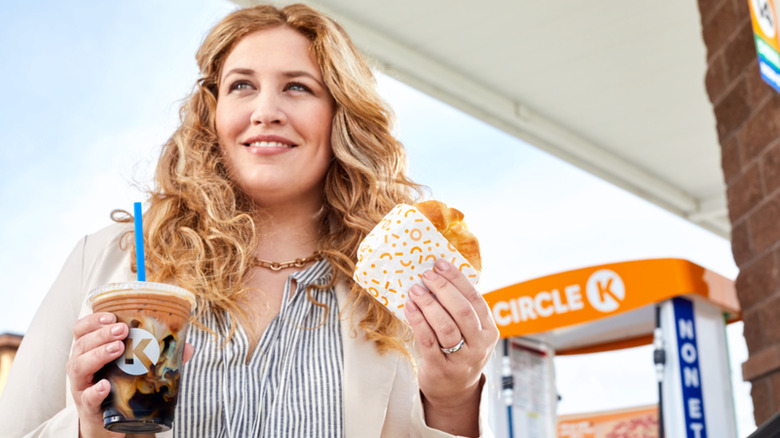 Circle K
This content was paid for by Circle K and created by Mashed.
While Labor Day arguably marks the unofficial end of the summer season, this year, we have a new holiday to celebrate the summer months coming to a close. The Thursday immediately preceding Labor Day Weekend — that's August 31, in case you don't have a calendar handy — marks the debut of the first-ever Circle K Day. And trust us, this is a holiday you're going to want to get in on.
This event, unlike September's Labor Day, is actually going to be a global holiday, because the chain has a presence in 25 different countries and territories across the globe. This celebration is meant to draw attention to that very fact, as well as to all of the store's offerings that make it — as Circle K says — a "one-stop shop." Not only can you fuel up for road trips on gas station coffee (in addition to actual gas), but Circle K also offers meals, snacks, and various other items you might need throughout the course of a busy day. Indeed, if you come for the deals on August 31 — a convenient time to stock up on anything you might need for the long holiday weekend ahead — you may end up making Circle K a regular part of your routine going forward.
Here's how to save on Circle K Day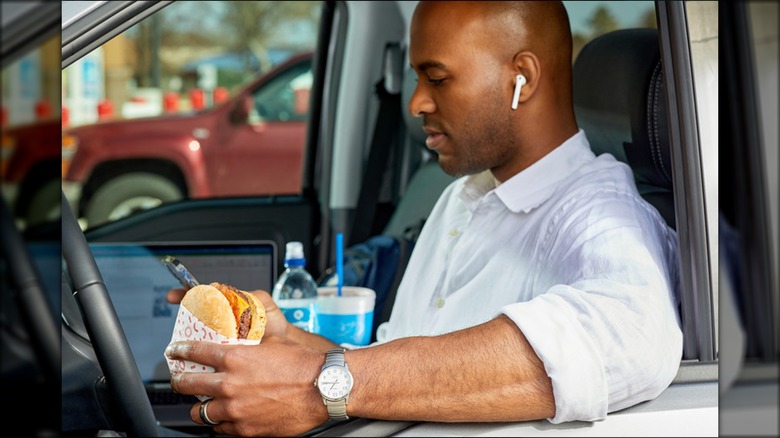 Circle K
So what's all the fuss about Circle K Day?
What you'll get, should you show up to a participating Circle K on August 31, is a half-price deal on hot food items such as pizza slices and warm sandwiches. The 50% discount will also apply to beverages like fountain drinks.
Yet another way to save is with your vehicle itself — you'll get the same sweet deal on car washes during the Circle K Day celebration.
The best part about these offers is that you don't need to join a loyalty program or download an app; all you need to do is go to the store. There is just one caveat, though: While the discounts start at 6 a.m. (local time), they wrap up in the afternoon. If you show up after 4 p.m., everything will be back to full price. So, the best way to celebrate Circle K Day is to get in there bright and early.
In the U.S., over 6,000 different sites will be participating in this promotion. So, there's a good chance the one closest to you will be part of the festivities. If you want to be absolutely sure, though, check out the Circle K Day web page.