The Successful Brand Behind Burger King's Chocolate Chip Cookies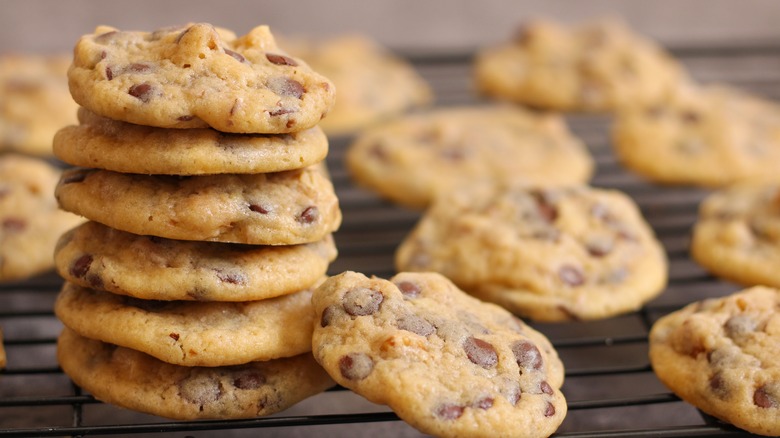 Amir_v/Shutterstock
When most people think of Burger King, their minds likely go to Whoppers, not baked goods. But the chain has developed a dedicated following for one of its quick desserts: the familiar but delicious chocolate chip cookie. You may be surprised to learn that a well-known, longtime cookie brand is actually behind them.
Otis Spunkmeyer, the California-based bakery that's been operating for more than 45 years, makes Burger King's chocolate chip cookies. There's no real secret behind it, as Burger King openly advertises the partnership on its website. They appear similar to the chocolate chunk cookies on Otis Spunkmeyer's website, which it promotes as being made with molasses and Barry Callebaut dark chocolate. However, Burger King's version includes brown sugar and semi-sweet chips instead, making it a unique offering to the chain.
BK promises the cookies are "baked daily to perfection," ensuring those craving a sweet snack or dessert for their meal aren't served stale, prepackaged cookies that have been sitting around for days. A YouTube video posted by an apparent Burger King employee shows the process, which appears to involve partially baked cookies that are finished in in-store ovens.
The Spunkmeyer secret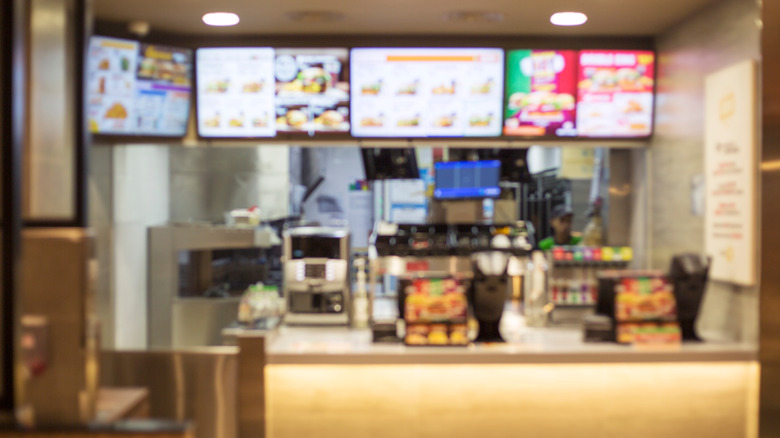 AhBoon.Net/Shutterstock
This baking technique is one of the hallmarks of Otis Spunkmeyer, which focuses much of its business on food service and restaurants. The company provides pre-portioned dough and even sometimes free pre-set ovens, with the goal of allowing their cookies to be sold just about anywhere, including schools, hotels, and other less traditional settings. Otis Spunkmeyer also sells its fully baked products (which also include muffins, brownies, pretzels, cinnamon rolls, and more) at traditional grocery stores, big-box locations like Sam's Club, and even directly from its site in bulk sizes. 
While Otis Spunkmeyer may make some pretty delicious baked goods, fans of the product should know Spunkmeyer himself is about as real as the Burger King. According to the company, the fictional brand mascot was created by the 12-year-old daughter of the company's founder, who tried to mash up the names of football player Otis Sistrunk with popcorn brand Orville Redenbacher.
Regardless of how Otis Spunkmeyer came to be, Burger King diners with a sweet tooth should be glad it found its spot in the chain's menu.