At Long Last, McDonald's Is Adding A Bigger Chicken Sandwich To Limited Menus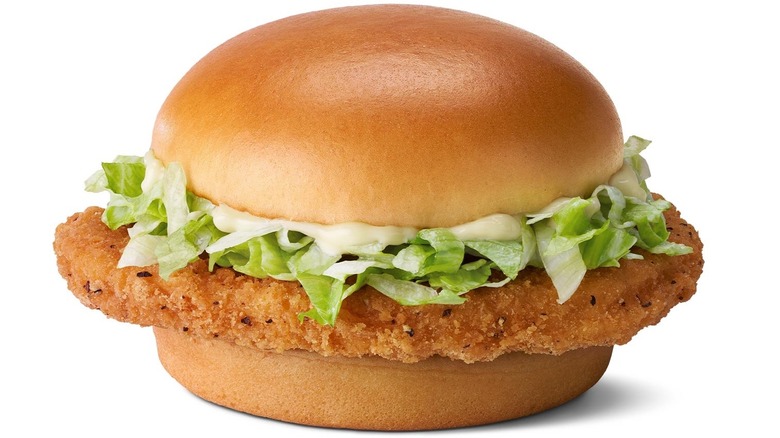 McDonald's
Picture this: You're scarfing down a late-night McChicken when, suddenly, you bite your fingers instead of meat because your sandwich isn't big enough to satiate your 1 a.m. appetite. McDonald's fans have reason to rejoice, because the fast food chain announced the release of a larger McChicken starting August 23. Aptly referred to as the Grand McChicken, the sandwich is simply a scaled-up version of the popular, low-cost chicken sandwich that has been a cornerstone of its menu for ages.
The revamped McChicken is modeled after the Grand Big Mac, an upsized edition of the traditional Big Mac. In addition to a bigger chicken patty, the Grand McChicken contains shredded lettuce and mayo atop impeccably toasted buns. 
However, the new sandwich is not a permanent fixture on its menu — yet. Per a press release shared by McDonald's with Mashed, "Right now," the company explains, "we're focused on understanding customer demand for the Grand McChicken during this test and have no information on a broader expansion."
Where to purchase the Grand McChicken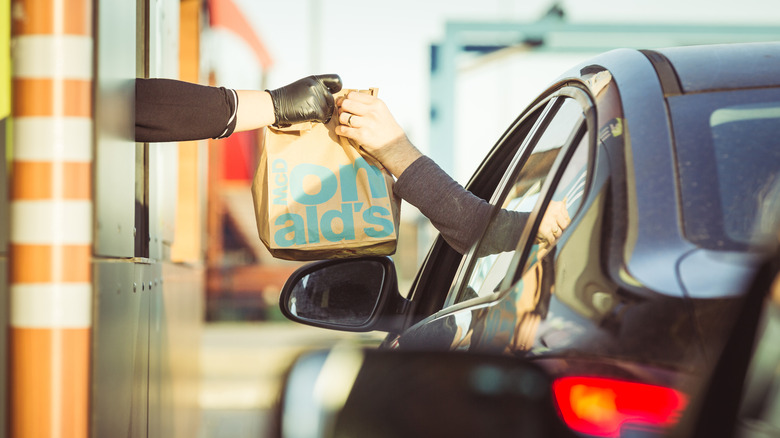 rzoze19/Shutterstock
Although it's an exciting addition to the McDonald's menu, the Grand McChicken is still in its trial phase. This means only select markets on the West Coast have access to the chain's new chicken sandwich. Currently, the Grand McChicken is available at McDonald's stores in various California cities, including Bakersfield, Chico, Fresno, and Sacramento. Select locations in Nevada, including Reno, will also carry the new sandwich. If you want to avoid lines at the drive-thru, the Grand McChicken is also available via McDelivery and on the McDonald's app. 
The Grand McChicken is distinct from the McCrispy, another popular chicken sandwich at McDonald's. Its crispy chicken sandwich features white meat chicken breast on a potato bun, while the McChicken has a plain bun and uses a mix of both white and dark meat for the patty.
The chain may only be testing the Grand McChicken for the moment, but if it wins over customers and expands into national markets, then we may eventually see even a spicy Grand McChicken and other large-scale editions of classic McDonald's menu items, too.