The Saucy Swap You Should Try With McDonald's Filet-O-Fish Sandwich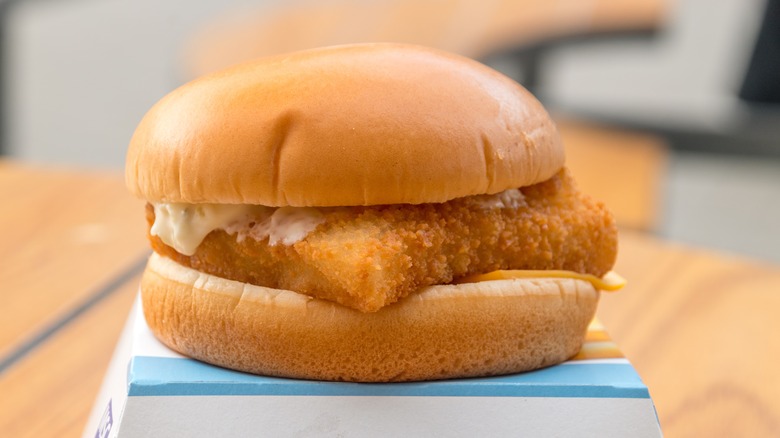 Robson90/Shutterstock
The ability to customize your order is one of the biggest advantages of eating fast food. Even when the tried-and-true product is enjoyable, switching up the status quo may help you find a new favorite. In an attempt to liven up a classic McDonald's Filet-O-Fish, TikTok user @alexis.frost incorporated the brand's trademark Big Mac sauce, and apparently, it did not disappoint. "This is absolutely delicious," she said in the video. "I love Filet-O-Fish, I love Mac sauce, and anything with Mac sauce is a 10 from me."
Traditionally, the McDonald's Filet-O-Fish comes with a fish patty, cheese, and tartar sauce. This sauce is a staple for fish dishes due to its tanginess. Usually, it's made with mayonnaise, capers, lemon juice, herbs, and pickles. The ingredients of Big Mac sauce, on the other hand, remain a company-kept secret. Just like tartar sauce, it has a creamy texture, and according to the McDonald's website, it tastes "zesty and savory." The similarities between the two might answer why the swap is so enjoyable.
Reddit believes the two sauces taste similar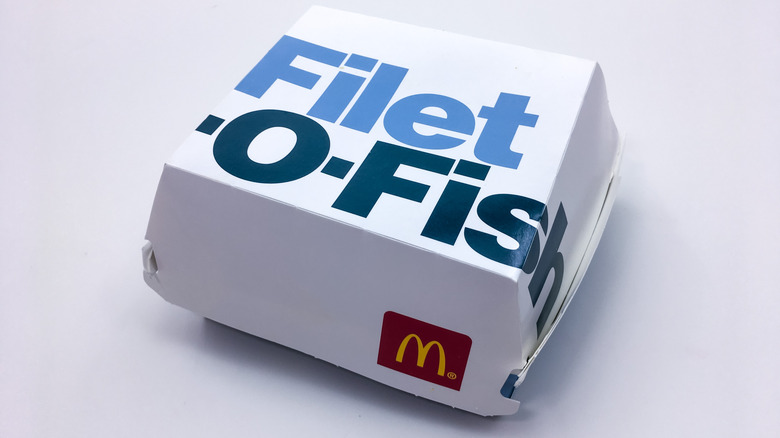 BELIMBINGperak/Shutterstock
Beyond simply adding Big Mac sauce to the Filet-O-Fish, the aforementioned TikTok user went the extra mile by switching the sandwich up to resemble the Big Mac almost entirely. "I asked for a Filet-O-Fish but with shredded lettuce mac sauce and pickles. I didn't add onions because I left the tartar sauce," she explained in the comments.
According to one Reddit thread, ordering the sandwich with both sauces may be a bit redundant. "Is it just me or [does] Big Mac sauce taste just like tartar sauce?" the original poster asked on the platform. This led to speculation from some commenters who believe Big Mac sauce is basically the same as Thousand Island. Though it can't be confirmed, this would make sense, as Thousand Island and tartar sauce both have a mayonnaise base. Still, they aren't identical, as Thousand Island is made of garlic, onion, ketchup, pickle relish, white vinegar, Tabasco sauce, and salt. Whether the theory is true or not, we recommend swapping the sauces rather than putting both of them on your order.