What The Bun Oil Is At Whataburger
There are so many special ingredients and cooking nuances that go into making a perfect burger — and what takes the experience over-the-top can be different for everyone. For some, it can be a thicker, juicier burger with an abundance of fixings, while others may crave a more basic preparation like a thin patty with just the essential condiments. Or, it may be that you desire something slightly different each time you enjoy the American classic. 
Having multiple options on the menu has long been the key to fast food hamburger chain Whataburger's success. The burger eatery gives customers the ability to control nearly every element, from the burger to the bun.
When it comes to Whataburger's bun, for instance, you can get it toasted, or you can ask for it to be "extra toasted" for more crisp. Additionally, you can get your bun slathered in extra bun oil, or, if you prefer, ask to have no oil at all. And, if you were wondering what that shimmering coating was, it's basically just butter.
The thousands of ways to customize a Whataburger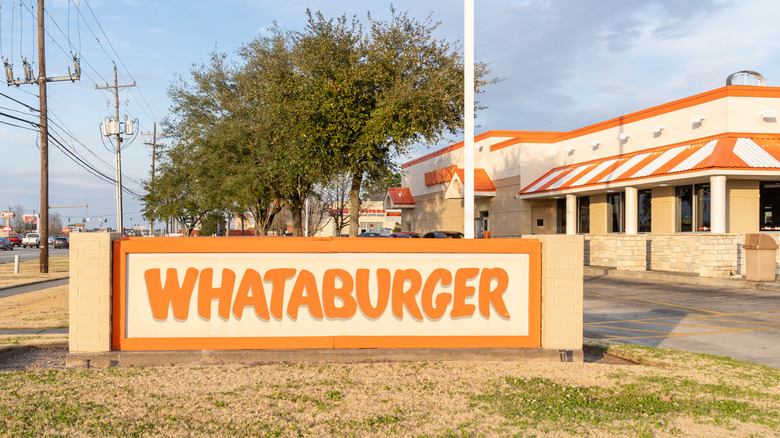 Jhvephoto/Getty Images
Now that the mystery is solved of what exactly the "oil" is on the buns at Whataburger, getting extra butter (or no butter at all) is just the start of the many customizable options at the chain. In fact, if you wanted to explore all the different ways you could order a tasty burger here — even if you wanted to try a new option each day, at the current life expectancy, there is a chance you would not get to try all the 36,000-plus variations!
For example, beef isn't the only type of protein you can get at this popular chain. Besides a hamburger, you can get grilled or breaded chicken with single, double, or triple meat. And your bread options range from a large white or wheat bun, a small white bun, or Texas toast. As far as fixings and condiments, there's a plethora of choices including mustard, fancy ketchup, mayonnaise, fresh lettuce, fresh tomatoes, pickles, onions, jalapeños, bacon, cheese, and more. The options are truly endless.