The Best Way To Order A Secret Menu Item Without Looking Like A Jerk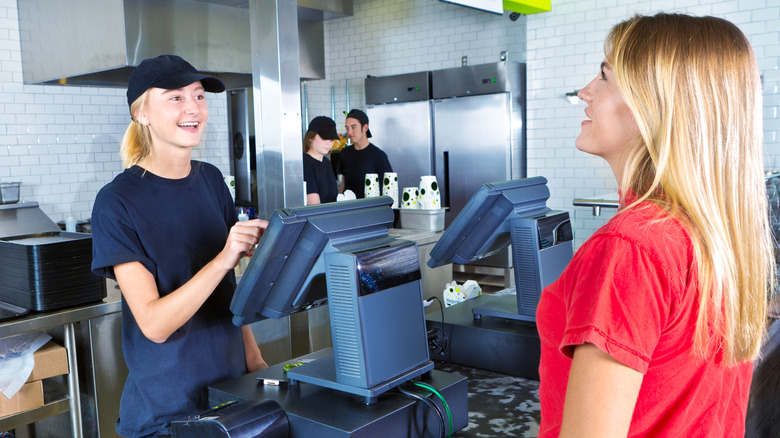 Yinyang/Getty Images
Food service workers have stressful jobs, and the thought of making their day even harder can be nerve-wracking. On the other hand, you've probably come across a menu hack on social media that you're dying to try out. Secret menu items can be found at just about any fast food establishment and sometimes even at sit-down restaurants. If you're looking to order a secret menu item, there are a few methods employees respect more than others.
When ordering, the most important rule is to be polite. In an interview with Huffington Post, Jodi R.R. Smith, president of Mannersmith Etiquette Consulting, says to steer clear of wording that could make you seem "entitled." Furthermore, it's important to realize that some employees may have never encountered your request, as it's not included in the official menu. To make sure you get what you want, you should memorize the ingredients and be understanding if an employee tells you "no." You should also consider how busy the restaurant is before placing a difficult order, especially if it takes a long time to explain.
In a Reddit thread, a customer asked if ordering from the secret menu makes them "crappy." The results were mixed, with some employees admitting their annoyance while others reiterated some of the rules. "As long as you know what's on it, I don't mind," wrote one Reddit user.
How do secret menu items become popular?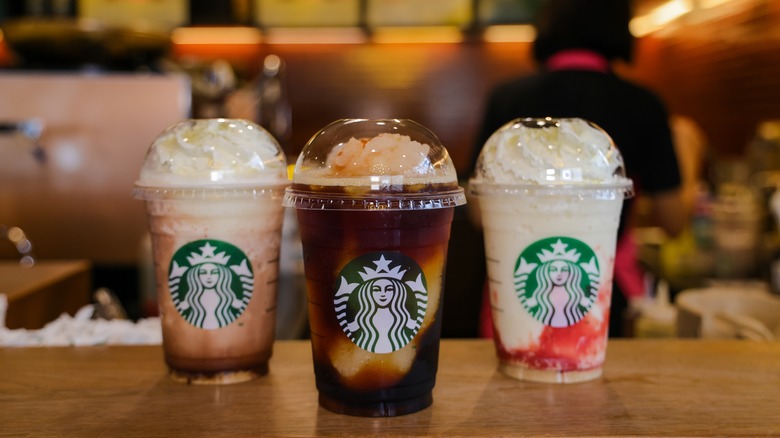 KPPWC/Shutterstock
If secret menu items are popular enough to have an etiquette guide, it's safe to say these non-official foods are ordered quite often. The rise of secret menu items can be attributed to word of mouth, and according to Johnson & Wales University's Patricia Bowman, this usually begins with a single customer. "Since the employee is familiar with the product line from working with it every day, and they also have a creative side, this new menu item is created, and it is off and running," she says on the school's site. From a company standpoint, these special orders act as an efficient marketing tactic due to their use of in-house ingredients. "Therefore, the secret menu item is not really costing the company any money," she explains.
Perhaps the most prominent secret menu is implemented at Starbucks. Some examples include a Butterbeer Frappuccino, which is the traditional vanilla bean creme with toffee nut and caramel syrup. This item, which is named after a drink in the "Harry Potter" books and films, can be topped with caramel syrup for additional flavor. Another option is the Cinnamon Roll Frappuccino, which also starts with the vanilla bean creme and includes cinnamon dolce syrup.