The Internet Is Grilling Kardashian Bff Foodgod Over BBQ Sauce Lawsuit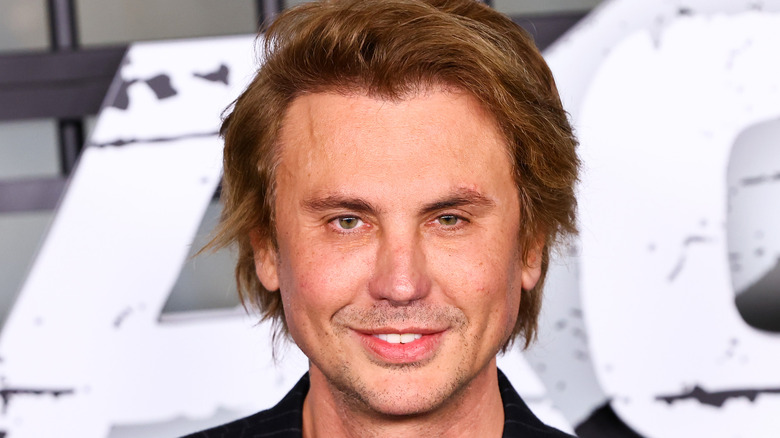 Arturo Holmes/Getty Images
If you were a fan of "Keeping Up with the Kardashians" in its heyday, you remember the Kardashians' pal, Jonathan Cheban. These days, Cheban is better known as Foodgod, a self-proclaimed expert foodie with nearly four million Instagram followers. The fact that he legally changed his name to Foodgod speaks volumes. In 2020, however, he clearly didn't have the food gods on his side when one ingredient left him in stitches — literally. According to Foodgod, he purchased a bottle of San-J's Korean barbeque sauce at a Florida grocery store. He claims the bottle "inexplicably exploded" when he grabbed it. The lawsuit explains that "The glass broke in several shards with the main portion of the bottle slicing open his hand causing significant blood loss," per the Miami Herald. 
Three years after the incident, which resulted in multiple stitches, Foodgod is embarking on a $20 million lawsuit. He's suing the store where he purchased the sauce, the distributor, the manufacturer of the sauce, and the manufacturer of the glass bottle. According to the lawsuit, "Foodgod is required to seek therapy and to alter the way he handles items during videos and advertisements while also fighting through the pain and discomfort. These injuries will likely affect Foodgod for the rest of his life."
The internet has been less than empathetic about Foodgod's plight, and the jokes are coming fast and thick. It's a good old-fashioned social media grilling with a side of Korean barbeque sauce.
Social media has been quick to joke about Foodgod's story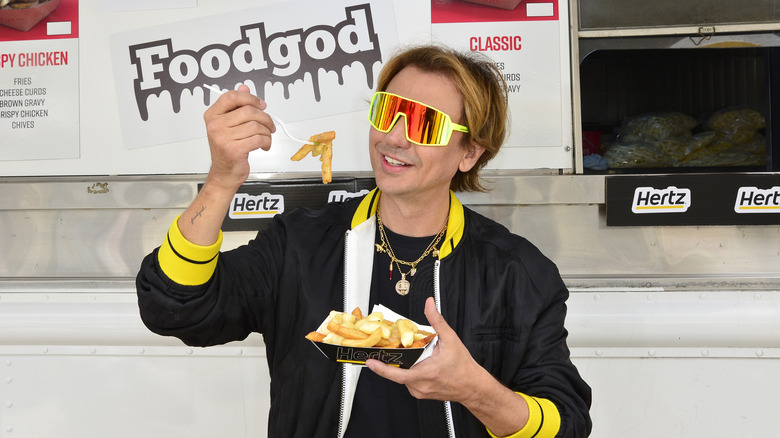 Jerod Harris/Getty Images
While Foodgod surely wants this lawsuit to result in a big pile of money with a side of sympathy, the internet hasn't exactly been fulfilling that wish thus far. Since news broke of the lawsuit, social media has been flooded with jokes and general distaste for Foodgod's extreme response to what sounds like an unfortunate cooking incident. One user tweeted, "I don't think he should be called Foodgod after this." Another joked, "You'd think with a name like Foodgod he could control BBQ sauce." Pop Crave's tweet about the lawsuit garnered its fair share of comments mocking Foodgod, with one joking, "Oh, absolutely, glass bottles are notorious for their secret desire to sabotage Instagram selfies and food endorsements. Next thing you know, salt shakers will be forming unions for better working conditions!" TikTok users have been equally brutal, with @la_megnificent posting a video quipping, "Tell me you're broke without telling me you're broke."
Comments on the video get straight to the point, "Is he not embarrassed?" and, succinctly, "The ick." Folks aren't buying the story that Foodgod is selling about how this injury has affected his social media work. Still, no matter what your takeaway is from Foodgod's story and the resulting lawsuit, this is a tale that can serve as a reminder that we could all use once in a while: always be careful with glass in the kitchen.