Ruth's Chris Steak House Launches Wine Pairing And Smoky Cocktail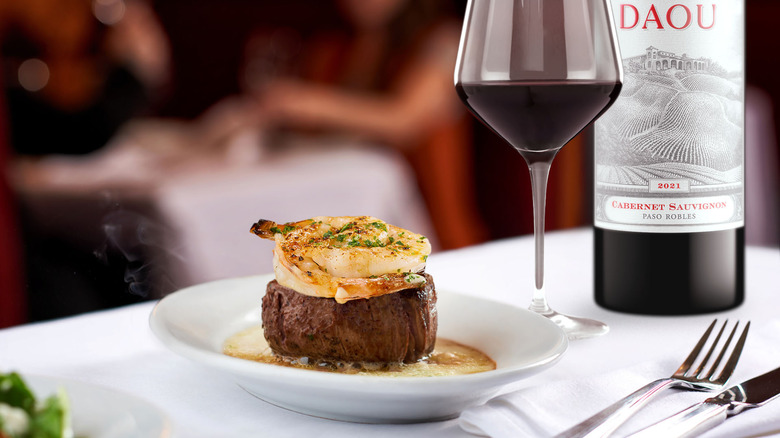 Ruth's Chris Steak House
A truly great steakhouse not only serves amazing steak but also knows exactly how to pair its food offerings with the perfect drink — even better if those drinks have a seasonal flair. It makes sense, given that alcoholic beverage sales may be one of the biggest moneymakers for a restaurant; booze can be marked up as much as 70% over cost. Even a well-established chain like Ruth's Chris Steak House is likely to do well by focusing on booze in addition to steaks, so for its latest promotion, the chain is capitalizing on that fact with two new seasonal offerings: a cocktail the chain has dubbed a Fireside Old Fashioned plus a food and wine pairing that serves up one of Ruth's Chris signature surf and turf options with an accompanying glass of Cabernet.
Beginning October 23, all participating locations of Ruth's Chris Steak House invite customers to enjoy the "cozy season" with one (or both) of these promotions. While no end date is mentioned in the official press release, the steak and wine pairing in particular is noted as a limited-time promotion, so you may want to act fast to take advantage of the deal. 
All the details on the deals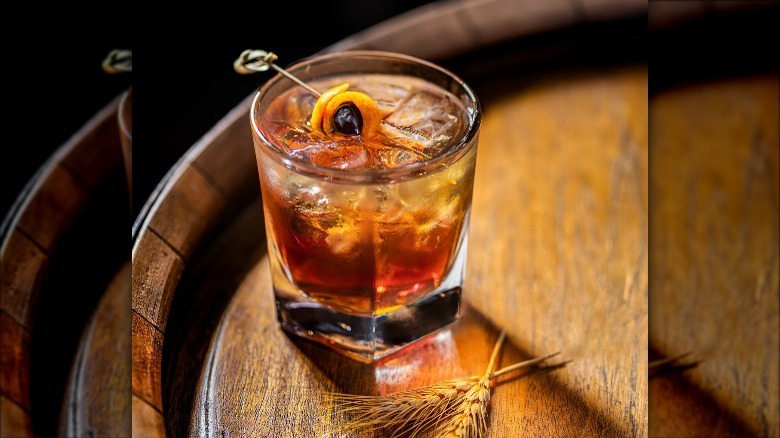 Ruth's Chris Steak House
For the booziest option to warm you up, the Fireside Old Fashioned is based on the classic Old Fashioned as opposed to the fruity, brandy-based Wisconsin Old Fashioned. This means that it's made with bourbon and bitters, but instead of the sugar typically used to sweeten such a drink, Ruth's Chris uses Demerara syrup, while chocolate bitters are used in addition to the typical Angostura kind. The Fireside Old Fashioned also includes the Italian herbal liqueur Amaro Averna and comes in at $17, which is par for the course at an expensive steakhouse like Ruth's Chris.
The wine and steak pairing, on the other hand, is something the chain is touting as a budget offering for the low, low price of $38. As part of the deal, you get a filet steak (albeit one weighing just 6 ounces) along with three large shrimp. While the latter term is an oxymoron, shrimp math indicates that this could amount to an ounce and a half of shellfish. The promotion also nets you a glass of Daou Cabernet Sauvignon to accompany your meal, something that Total Wine sells for about $22 per bottle. The wine does have a 4.6-star rating, so it seems to be pretty decent. There's one caveat with this meal, however: Ruth's Chris says it's only available at the bar. There's no such stipulation for the cocktail, though, so you can enjoy one of these with your meal no matter where you sit.