What Does The Internet Think Of Kitchen Nightmares' In The Drink?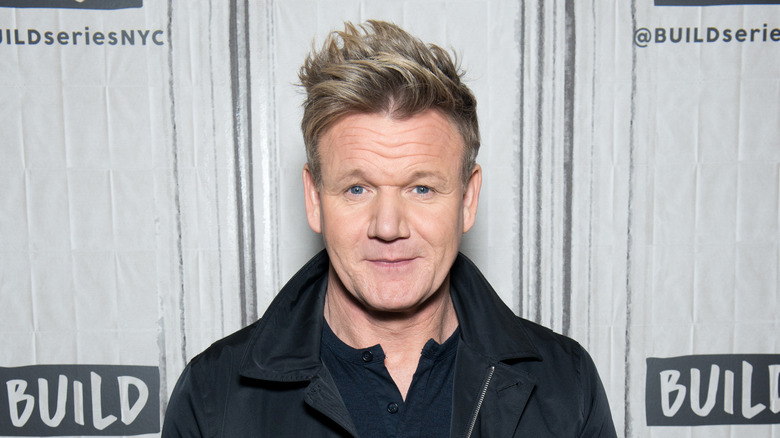 Noam Galai/Getty Images
Before Gordon Ramsay and "Kitchen Nightmares" showed up, patrons of In the Drink — a restaurant located on the grounds of a popular New Jersey country club — would have been more likely to describe the establishment as "In the Rough." That may sound harsh, but as is typical for restaurants, In the Drink lacked customers, good food, and good leadership, resulting in roughly $250,000 of debt. While Ramsay was ultimately able to do his thing and help steer the business back on course, the consensus on Yelp before he got there made it easy to believe the state of the restaurant as it was shown on TV when he first arrived.
One customer who left a two-star review in 2021 summed up their experience by writing, "The setting on a golf course is nice and the staff was friendly, but that's about the only thing positive I could say." Ramsay had a similar reaction to the restaurant after spending just one hour observing a lunch service, praising the front of the house for keeping the customers happy despite long waits and constant kitchen mistakes. A one-star review from 2022 said, "We just had the worst experience," and alleged that management lied about warning them through their reservation text to leave promptly at closing. This, sadly, reinforces what Gordon uncovered as poor management and lack of customer consideration despite being located in a country club that primarily caters to paying club members.
In the Drink reviews post-Kitchen Nightmares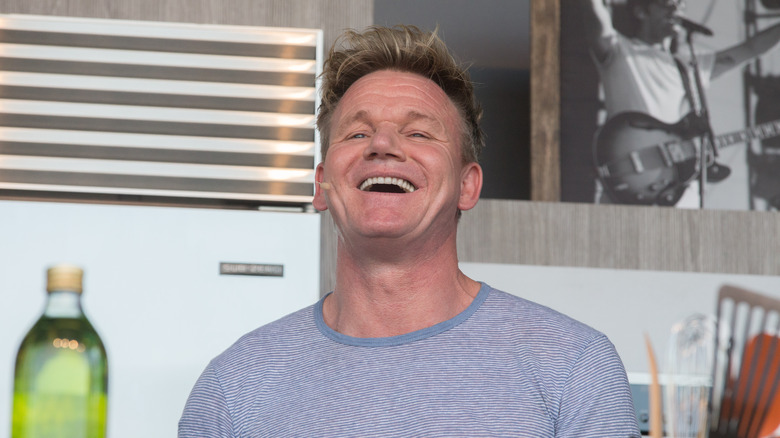 Sterling Munksgard/Shutterstock
Unfortunately, no new Yelp reviews have been left on their restaurant's page since the "Kitchen Nightmares" makeover, so it's hard for frequenters of the popular site to know if In the Drink has improved. However, a plethora of reviews can be found on the restaurant's Facebook and Google pages, and the feedback from customers has been mostly positive.
One reviewer on Google summed up their experience this way: "Excellent food, Excellent service, beautiful dining room will be back again." The fact that they praised the food highly is nice to see since one of the biggest problems was how often customers were sending dishes back. Another comment praised the overworked chef from the episode: "Carlos is the best chef" and "I hope he gets a raise." Ramsay not only helped Carlos finally take some much-needed time off, but entrusted him with installing a brand new menu.
On the restaurant's Facebook page, various customers left reviews in response to a post about the new and improved dining room. Ramsay described the initial vibe and decor of the restaurant as being more akin to a funeral home, which is contrary to what you'd expect of a restaurant located in a thriving country club. People expressed their excitement for the new decor with comments like "Nice and warm looking," and "can't wait to see the rest of the dining area." Only time will tell now if they can keep this positive momentum going.