All The Free Food Deals In May 2019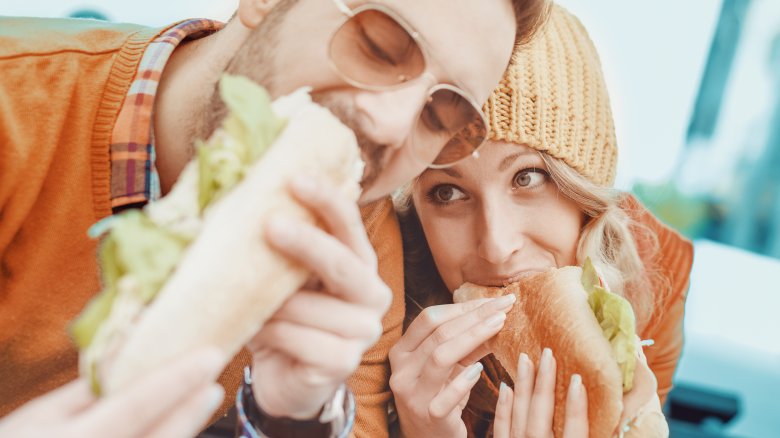 Shutterstock
It's time to flip the calendar to May, and at the same time you're saying, "Finally!" you're probably also saying, "What, already?" Time flies, and fortunately, it's time to leave winter behind us and finally head into spring — for real.
They say that April showers bring May flowers, but fortunately, May is bringing something else with it this time around: some great deals on free food. And everyone loves free food, especially when you can swing through the drive-thru and finally eat in your car with the windows rolled down. And that's something we can all get behind.
What can you expect to be treating yourself to this month? How about some pretzels, free drinks, a breakfast from your favorite taco chain, and some free sliders? That's just a taste of what's to come this month, so get ready to set the reminders in your phone so you don't miss out.
Taco Bell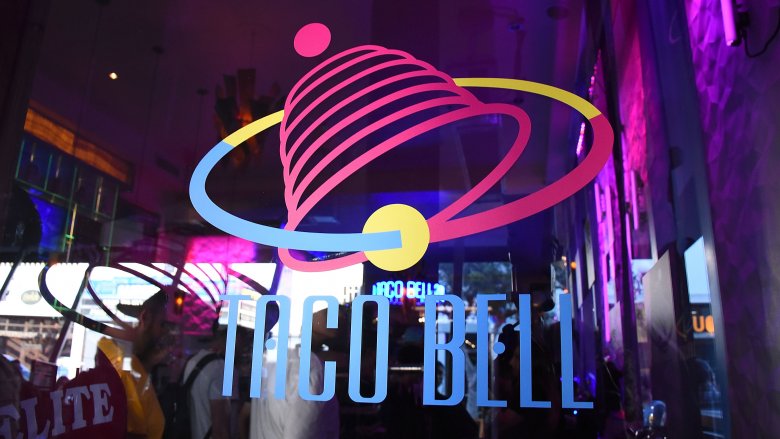 Getty Images
There's a couple things going on over at Taco Bell, but you're going to have to get there early in the month to take advantage of them.
First, a free drink. Place any order either online or through their app and you'll get a free, small Mountain Dew Baja Blast Zero Sugar. Like the name suggests, it's sugar free — and if you're skeptical of just how good any soda tastes when it's sugar free, here's the perfect opportunity to give it a try.
While you might not think of Taco Bell for breakfast options, they're hoping to change that with the help of offers like this next one. Order online or through the app (and pick up your order in person), and you'll score a free Grilled Breakfast Burrito or Grilled Breakfast Burrito Fiesta Potato.
These offers are only good through May 11 and 12, respectively, so don't put this one off!
Wendy's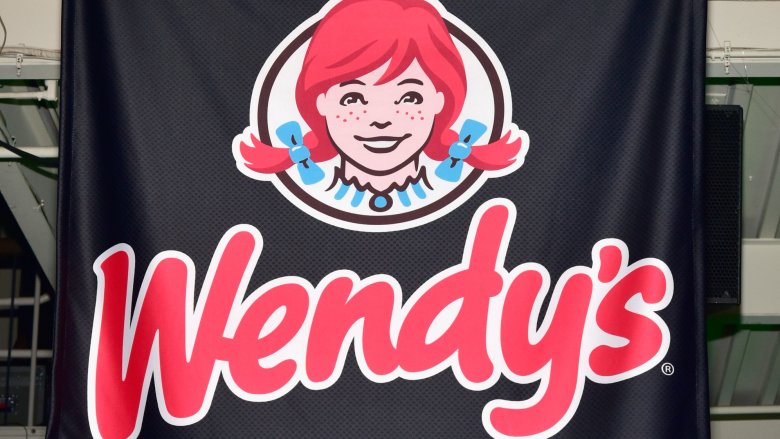 Getty Images
You don't have to be a Game of Thrones fan to take advantage of this freebie from Wendy's, but it certainly does help.
Every Sunday until May 19, you'll be able to get a little bit of Ice and Fire of your own. You'll need to place your order through DoorDash to get this one, and you'll also need to use a promo code: HOUSEWENDYS. Make sure there's a Spicy Chicken sandwich on your order (that's the fire), and you'll get a free Frosty. (We don't have to tell you that's the ice.)
Since we're a few months into the year, we should also remind you about something you may have purchased way back at the end of 2018, then forgotten about. Those Wendy's Frosty Key Tags are still worth a free Frosty every day of the year, so don't forget to make the most of it! Summer is coming, after all, and now's the time when you're going to want a cool treat to enjoy on those warm afternoons.
White Castle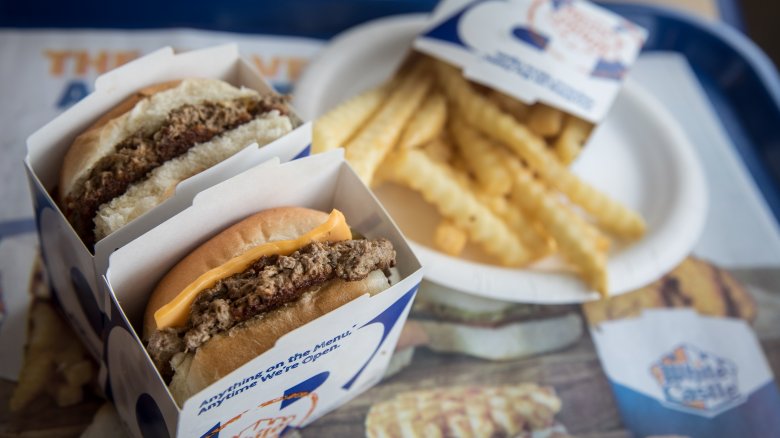 Getty Images
At the end of April, White Castle announced (via PR Newswire) that they were adding some new sliders to the menu. The BBQ bash lineup includes the BBQ Brisket Slider, the 99-cent BBQ Original Slider, and the BBQ Impossible Slider. While they add that these menu items are only going to be available for a limited time, they're also going to be giving customers the chance to try two of the BBQ Original Sliders for free... but there's a catch.
The press release specifies that the freebie is available to any customer on every Wednesday in May, on one condition: you've got to come sporting your Western attire. (Everyone has at least one cowboy hat, and now is your chance to use it.)
There's also a printable coupon on their web site, specifying the same thing. It's not clear whether or not you actually need to present the coupon at the time you order, but you might want to print it out... just in case your cowboy boots leave your intentions a little vague.
Auntie Anne's
While Auntie Anne's is known for doing only one thing, that's all right, because they do it really, really well. Now, they're going to be giving back to their loyal customers and they're asking those customers to sign up for a rewards program with some enticing incentives.
Sign up to the My Pretzel Perks app and rewards program, and you'll get something good just for getting started. Spend your first $1, and you'll get a free pretzel. Not too shabby, right?
After that, each $1 you spend will get you 10 points. Get to 250 points and you'll get another free pretzel. There will also be other rewards and offers delivered straight to you via the app, so if you're a regular, this is a must-have deal. And if you're not a regular, well, having this on your phone might just get you heading there more often — and that's exactly what they're hoping for.
Arby's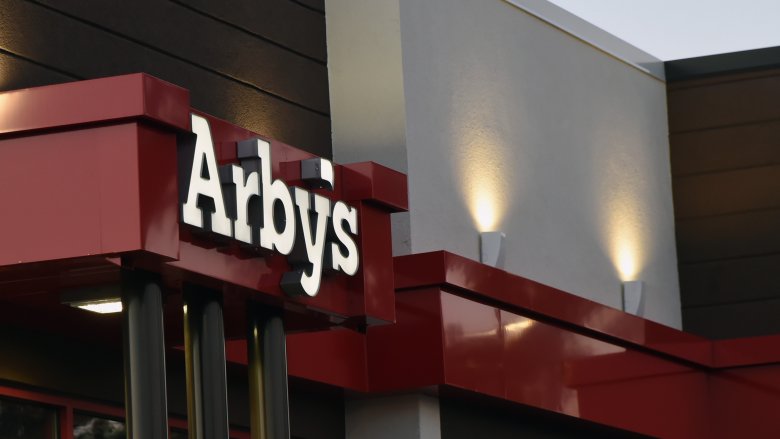 Getty Images
When is the last time you've been to Arby's? If it's been a while, you might want to stop by again — especially if you think all they have is that strangely-textured roast beef.
And here's the perfect deal to get you back in the door. Sign up for their email list, and you'll get a free signature sandwich. (You will have to purchase any soft drink, but you were going to do that anyway.) By signing up, you'll get additional offers in your inbox, but let's talk about that free sandwich.
There's an almost surprising amount of variety to their signature sandwich line, and yes, there is some roast beef there. You can choose from a Roast Beef Gyro, a Turkey Gyro, a Traditional Greek Gyro, their Smokehouse Brisket, and a Loaded Italian. Oh, and you can even get a Reuben, complete with marbled rye, sauerkraut, and Thousand Island dressing. When is the last time you had one of those?
Tim Hortons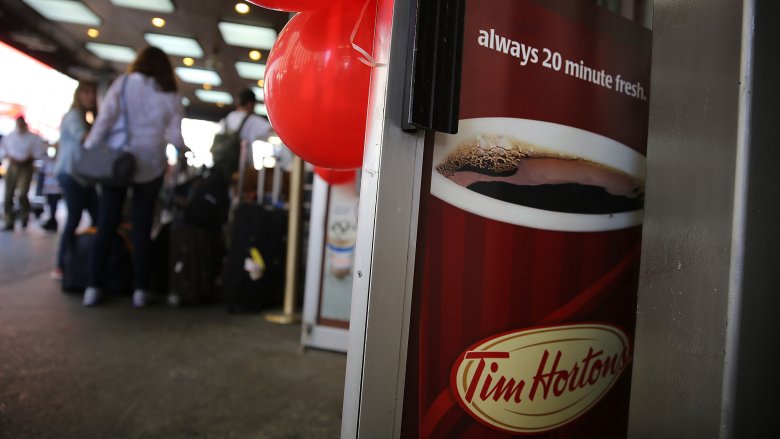 Getty Images
There's nothing that inspires loyalty quite like coffee, and if you're fortunate enough to live somewhere there's a Tim Hortons on your way to work, you might stop there every morning for something to help you start the day. If that's the case, you should absolutely sign up for their rewards program.
Rewards program? That's right! They only announced it recently (via Global News), and compared to the rewards programs of their competitors (we're looking at you, Starbucks) it's pretty straightforward. Just sign up, and every time you make a purchase, scan your card — either the physical one or the extra-handy digital one. Make seven purchases, and you'll score a free coffee, tea, or one of their baked goods (excluding bagels and Timbits). That's it! The only thing better than free stuff is the chance to earn free stuff every week indefinitely, and just in case you want to save your rewards for a rainy day, you can do that, too — you can bank up to five freebies.
Wienerschnitzel
Some foods are just quintessential Americana, and the corn dog is one of them. It's the stuff of summer afternoons at the fair, and if you haven't had one in a while, Wienerschnitzel has a deal to change that.
All you need to do is text HOTDOG to 21333, and you'll get a free corn dog — as long as you make another purchase. Simple, right?
There's a word of warning with this one: read the fine print, and you'll find this signs you up to receive alerts via text message. (They say they won't send more than two messages per week.) In order to unsubscribe, you can text STOP to the same number.
You can also sign up for their Wiener Lovers' Club, and when you do, you'll automatically get a free chili dog, along with a freebie on your birthday and other offers and special promotions sent to you.
Cicis
It's no secret that absolutely everyone loves pizza, so how about some free pizza in May? For teachers, at least — everyone else is going to have to be content with another offer that's still pretty good.
Head to Cicis on the 4th and anyone can take advantage of a $4 unlimited buffet, with the purchase of another adult buffet and a large drink. What's the occasion? It's Star Wars Day, of course, and May the fourth be with you!
Then, on May 7, they're going even farther for Teacher Appreciation Day. Any and all teachers can head there and show their ID to enjoy a completely free, completely unlimited buffet. How great is that? It's tough being a teacher, and they deserve it.
While you're heading there, don't forget to download the app. That'll get you a free drink just for the download, and that's not a bad deal, either.
Chipotle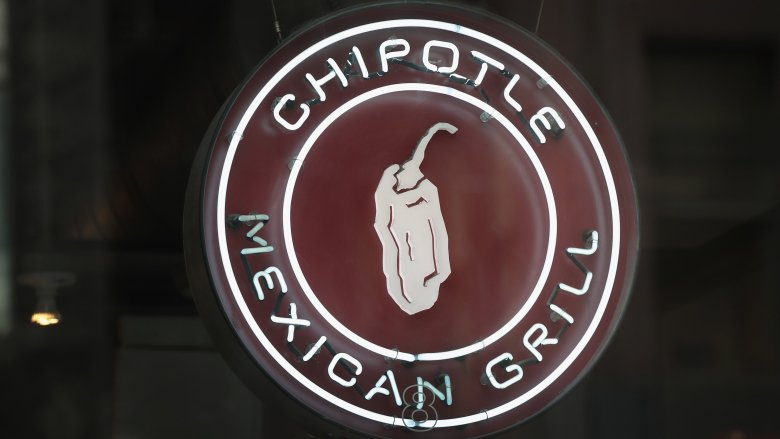 Getty Images
Teachers are some of the unsung heroes of everyday life, and everyone can name at least one who made a lasting impact on them. On May 7, teachers get at least one day of recognition for all the hard work that they do (via ABC), and Chipotle is giving them a pretty awesome deal to say "thank you."
All teachers — including teachers from pre-school to university levels, homeschooling parents, and support staff — will be able to go into any Chipotle, show their ID, and enjoy a BOGO deal on a ton of options. It'll be good for burritos, burrito bowls, tacos, and salads, but it's only going to be running from 3 p.m. to close. And that makes sense. It's a Tuesday, after all, and all those teachers are going to be working hard all day.
At least they'll have something to look forward to when they get out, and they can bring a friend, too!
TCBY
It's no secret how hard mothers work on a daily basis, so it's only fair that they have at least one day where they're recognized. TCBY is doing exactly that on May 12: for Mother's Day, they're going to be treating moms to a free 6 ounces of FroYo (via MLive).
There's some good news, and a bit of a catch. The offer is good on any of TCBY's flavors and any toppings, but if they go over those 6 ounces, they'll have to pay the difference. Still, free is free!
While you're there, don't forget to download their TCBY Insiders app to take advantage of their rewards program. In addition to special offers, you'll get a free treat for your birthday, and earn a $3 reward for every $30 you spend. You'll also get rewards for referring friends, be able to pay through the app, and, if you're on the road and the craving hits you'll also be able to find the closest place to get your TCBY fix.
Applebee's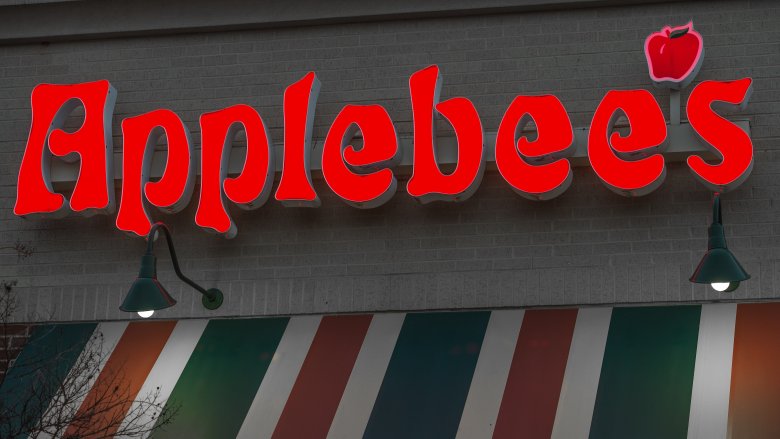 Getty Images
This May, Applebee's is going to be celebrating Cinco de Mayo with a pretty great deal on margaritas. You don't have to know history to take advantage of this one — but it certainly does help. (And, in case you're wondering, Cinco de Mayo is also called the Anniversary of the Battle of Puebla. It marks the occasion when Mexico put an end to attempts by France and Austria to set up a monarchy in North America, with the goal of stopping U.S. expansion (via Britannica). Thanks, Mexico!)
It's a bigger holiday than you thought, isn't it?
And it's absolutely a reason to celebrate, so head to Applebee's. Their Dollarita is a chilled, 10-ounce mix of tequila and margarita mix, and this might also be a great way for anyone who cringes at the idea of tequila to get over it! That said, we also have to add: please, drink responsibility and make sure you have someone to drive you home.
Wayback Burgers
May is National Hamburger Month, and while there's a ton of goofy national months and days, this is one we can all appreciate — especially with the help of Wayback Burgers.
They have something going on every day for the entire month, and if you want to know what each day's special is, you're going to have to download the app. According to QSR, they're going to be offering deals like buy-one, get-one burgers, double and triple reward points, and even free sides and drinks. Each day is going to have something new and exciting, and while there are just a few days the deals will be available to just anyone, most are only offered to app users.
It's all building up to National Hamburger Day, which is May 28 and, frankly, one of the best of the national days you can probably think of. That's also the day that anyone (whether they have the app or not) can get a signature premium burger for just $3.
7-Eleven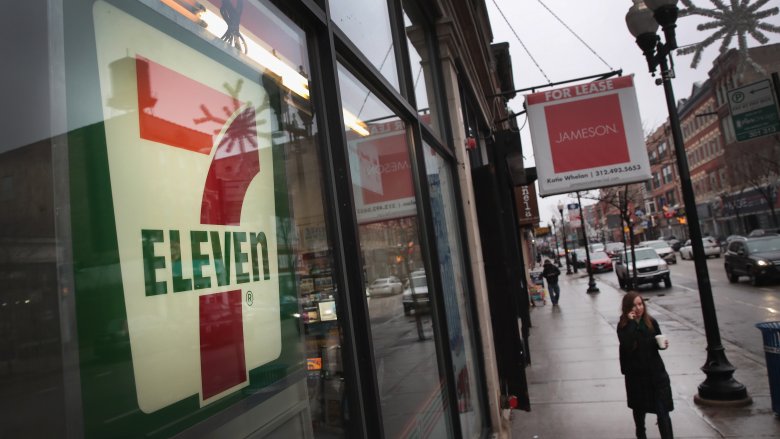 Getty Images
Detective Pikachu hits theaters this month, and as a part of their promotion they've formed a partnership with 7-Eleven. There's an extra bit of good news here if you're a Pokemon fan, and that's the fact that the 7Rewards app has been made over to include some fun new Pokemon games.
And if you're not a long-time fan, there's still a reason to check it out: free food! Every week this month, playing the games on the app will allow you to unlock rewards like free bone-in chicken wings, free pizza, free coffee, and free mini tacos.
There's other fun things going on, too, including $1 medium Slurpees and a new Mystery Slurpee. You can put on your own detective cap for this one, because guessing the three flavors in the mystery Slurpee correctly enters you for a chance to win free Slurpees for an entire year. Winners will be announced at the end of the month, and honestly, when there's this much free food up for grabs, everyone's a winner.
PintPass
PintPass isn't a place, but it's an app that's now available in both the Google Play Store and the Apple App Store. If you're a fan of craft beers, this is one you'll definitely want to download, and here's why.
Sign up for a free account, then check the map for participating breweries near you. Then head there! Place your order (you'll have to have notifications turned on), and open the app. Once it notices where you are (which usually takes less than a minute), you'll be asked to complete a short survey that asks things like whether or not you'd recommend the place to a friend. Once the survey is complete, you'll get $2 in Beer Money, and you guessed it — that money can be used to pay for your beer.
The app works just like a debit card, and all you'll need to do is show your server the card number generated by the app and have them use it just like they would use a regular card... only it uses some of the easiest money you'll ever make.