The Chick-Fil-A Hack Brielle Biermann Swears By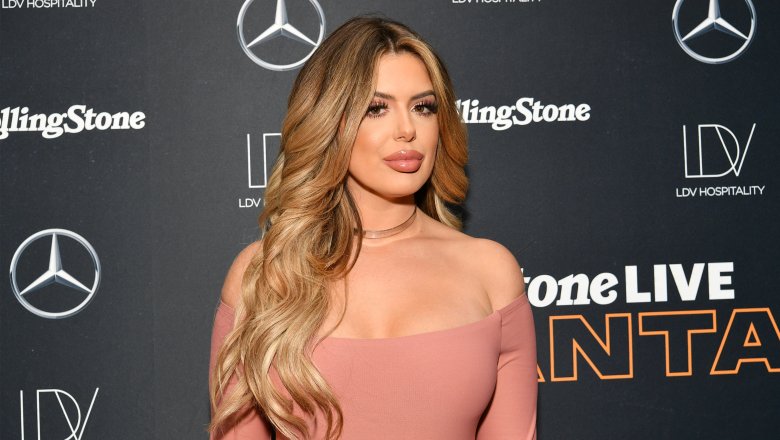 Dia Dipasupil/Getty Images
Brielle Biermann, reality TV star and daughter of Don't Be Tardy's Kim Zolciak-Biermann, really loves Chick-fil-A. In fact, she says CFA is responsible for her rockin' bod. Biermann took to Instagram Stories in June to explain this fried chicken weight loss phenomenon, saying (via Bravo's The Feast), "You're gonna think I'm nuts but i SWEAR by the chickfila diet!!! In high school i would eat it for breakfast and dinner literally everyday...and when i wanna lose weight i only eat chickfila! I get 12 count well done nuggets fries and a Diet Coke lol idk how but it works."
It's not the first time Biermann has credited Chick-fil-A with her figure. In 2017, a fan asked how they too could achieve her body, to which she responded, "#1 w extra pickles or a #3 w LOTS of chick-fil-a [sauce] & a large coke xo."
She, of course, even has a T-shirt proclaiming her allegiance to the chicken-centric fast food joint. "If you're reading this bring me Chick-fil-A," the shirt demands.
What we're saying here is, Brielle Biermann seems to be something of an expert when it comes to all things Chick-fil-A, which is why we should trust her implicitly when she tells us exactly how we should be eating our chicken sandwiches and our chicken nuggets, and what kind of sauce we should be dipping them in.
Bravo's The Feast reports that Biermann shared her Chick-fil-A sauce hack in an Instagram Story on August 12 — live from the restaurant, because pics or it didn't happen — advising that would-be diners not only order their nuggets well done, but also to mix up a special sauce to dunk those well-done nuggs in. She recommends combining the famous Chick-fil-A sauce with the Buffalo sauce, calling it "10/10." "Thank me later," Biermann signs off. We have a feeling we will.