Here's How To Watch Good Eats: The Return Before Everyone Else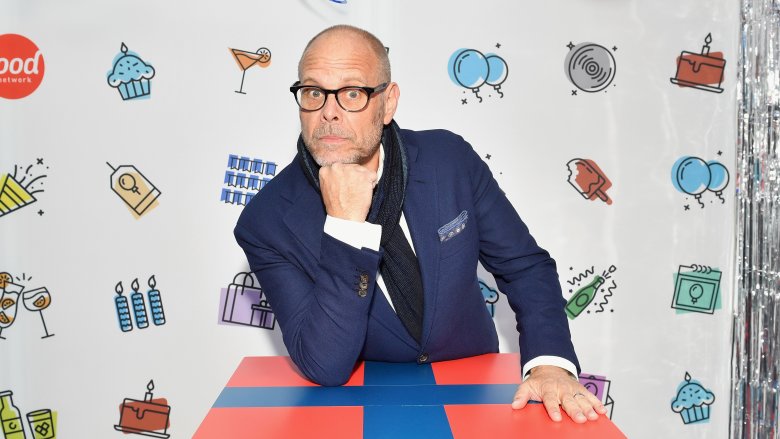 Noam Galai/Getty Images
Ever since Alton Brown's show Good Eats went off air in 2012, we've felt a void in Food Network's programming. No one talks the nitty gritty details of food science and cooking technique like Brown, but we're finally about to get another taste of his signature dry, wry style, because Good Eats is back, and the premiere is available to watch now. 
Though its official premiere date is August 25, the first episode of Good Eats: The Return is now available to watch early on the Food Network website. The Kitchn reports that the episode, called "American Classic: Chicken Parm," delves into everything from the origin of this quintessential Italian-American favorite to how to make the best version of the dish possible. Spoiler alert: Chicken Parm isn't so Italian after all. According to Brown, "There's literally no reference to it in Italian history." 
Bringing the show back is something that Brown has been thinking about for years. "I always planned on bringing GE back," Brown said in a recent Reddit AMA, explaining that he had initially planned on a five-year break, but that it was extended because of his live touring. "Good Eats is my one and only baby. Everything else is frosting," he said. 
In an interview with Entertainment Weekly, Brown said that most of the original cast of the show will be making an appearance, and that while much of the format will remain the same, they're branching out into new territory. Brown said he "had to wait for certain things to become more accepted by the general population," and now he's ready to explore new things. Case in point? There will be an entire episode about steak tartare, a dish that was previously considered too "out there" and potentially dangerous to be featured. Now, Brown says he thinks people are ready for that and episodes on other cheffy things, like sous vide cooking. 
Viewers can also look forward to more creative ambition and new camera and lighting techniques, all paired with Brown's signature science-based cooking. And, according to the host, more sock puppets. 
Good Eats: The Return premieres on Food Network Sunday, August 25, with back-to-back episodes airing at 10 and 10:30 p.m. ET.