Sophie Flay Dishes On Her Relationship With Dad, Bobby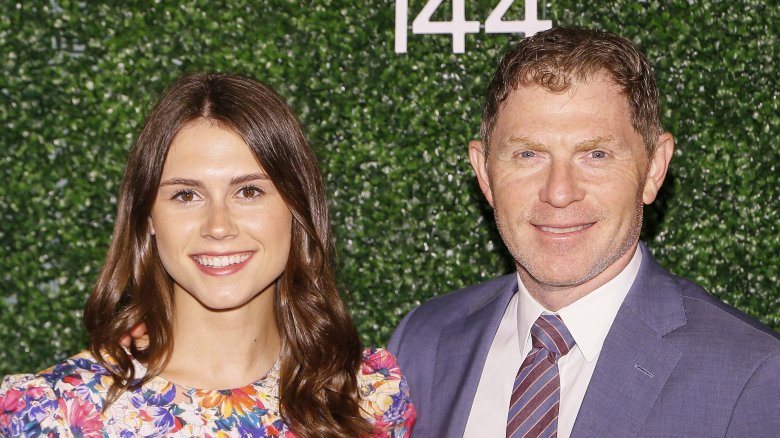 Paul Morigi/Getty Images
Sophie Flay is starring in a new Food Network show, The Flay List, with her famous chef dad Bobby. While we're excited to learn about the delicious local dishes they'll be featuring on the show, we're most excited to hear more about the relationship between Bobby Flay and his daughter. 
Sophie, 23, is no stranger to television. She can currently be seen on ABC-7 in Los Angeles as a local reporter, and she's also made appearances on dad Bobby's shows in the past. But this is the first chance we've had to really see the bond between the two. 
"My dad and I are very close... I am lucky to have such a close relationship with him," Sophie recently told Parade. She says that she and her dad have a lot in common, from liking the same television shows and podcasts to sharing a passion for horse racing. 
"[P]eople have watched my dad for years on competition and cooking shows, but no one has really gotten to see him as a dad," Sophie said, but the new show will change that. 
Bobby agrees. "This show certainly is going to reveal another side of me as a mentoring father," he shared. "This is a side you don't usually get to see on TV because my family life has been my private part of my life."
It might not be too much of a surprise that much of their relationship is centered around food. 
"My dad and I are always talking about and trying to find our next great meal, and that's exactly what you see in the show," Sophie said. "It was really nice being able to see her have her point of view when it came to food," Bobby shared.
Each episode of The Flay List will feature the father-daughter duo exploring a specific cuisine or dish around New York City. Bobby takes Sophie to taste a classic, old-school version of the cuisine, and then Sophie turns the tables and brings Bobby to try a modern, trendy version. 
There will be six half-hour episodes of The Flay List. The first episode aired on August 22, and you can catch future episodes on Food Network, Thursdays at 10:30 p.m. EST.