This Is The Queen's Favorite Christmas Cookie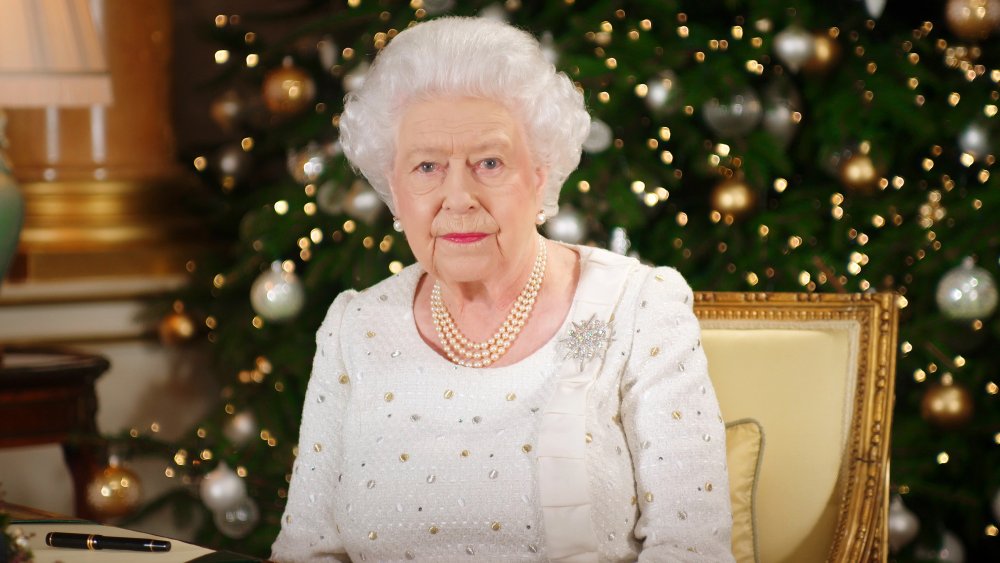 Handout/Getty Images
Queen Elizabeth II might be the world's longest-reigning monarch (via Time), and she and her family may have a net worth numbered in the billions (via Forbes), but that doesn't mean she can't still have a few relatable traits. One thing her majesty shares with quite a few of us is a passion for all things sugary. 
On what, though, does the royal sweet tooth indulge? According to the Express, while the queen does enjoy healthier desserts including strawberries and peaches, she also tucks into richer fare including chocolate mousse and sponge cake. Her majesty's also got a weakness for chocolate candies, ranging from high-end brands such as Bendicks and Charbonnet et Walker to more typical supermarket brands such as Nestle and Cadbury — for someone so royal, her tastes are really quite egalitarian. 
She even enjoys packaged cookies (aka biscuits, on her side of the pond) with her afternoon tea — UK staple McVitie's, of course.
When it comes to holiday fare, insider info from the royal pastry chef reveals that the queen's favorite Christmas cookie is a classic: she's a fan of gingerbread (via Taste of Home).
The royal Christmas cookie recipe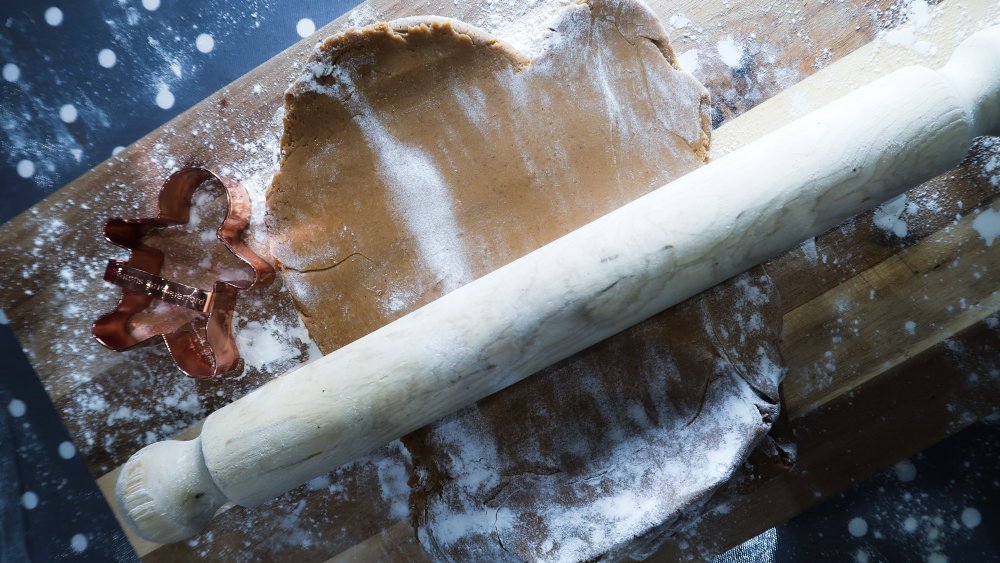 Shutterstock
Queen Elizabeth's favorite recipe for gingerbread cookies, or rather "ginger bread biscuits," is no secret. In fact, it's published in its entirety right on the official Royal Family website. The recipe is actually quite simple, calling for just flour (of the self-rising variety), butter, milk, brown sugar, granulated sugar, ginger, and "mixed spice" (a British mashup of allspice, cinnamon, cloves, coriander, ginger, mace, and nutmeg). 
These ingredients are combined to make a stiff dough, which is then chilled, rolled out, and cut into festive shapes. A helpful hint from the royal chefs: at this point, you may place the unbaked shapes in the freezer for an hour, as this helps ensure they keep that shape after being placed in the oven.
Royally decorated cookies
After baking, the cookies are then frosted with — what else? — royal icing. And should you wish to not only eat, but decorate, like they do it as Buckingham Palace, yet another royal chef tip is to poke a small hole at the top of each cookie (again, prior to baking), and then, once they've been frosted and the icing is completely dry, to loop a ribbon through each hole so the cookies can be used as eye-catching edible ornaments. 
The royal chefs even suggest personalizing each cookie with an iced-on name — we're guessing it's a little difficult to fit "Elizabeth the Second, by the Grace of God, of the United Kingdom of Great Britain and Northern Ireland and of Her other Realms and Territories Queen, Head of the Commonwealth, Defender of the Faith" (via Royal Central) on a single cookie, though, so wondering if they've ever had the audacity to shorten it to just plain Liz?