Here's What You Can Substitute For Sherry Vinegar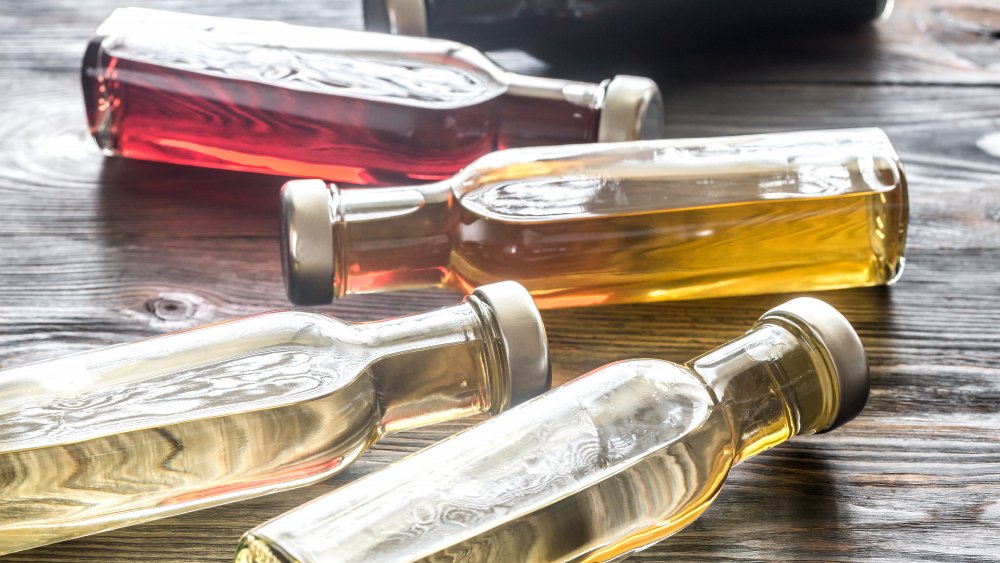 Shutterstock
Sherry vinegar is a type of wine vinegar, one with a softer flavor than the sometimes harsh red wine vinegar, but less sweet than balsamic. Real sherry vinegar is imported from Spain, and is made from sherry wine that has been barrel-aged for at least six months. Sherry vinegar aged for two years or more is labeled "reserva," and there's even a "gran reserva" type that has been aged upwards of 10 years.
Bon Appétit characterizes sherry vinegar as having "a crisp, piercing acidity balanced by considerable nuttiness and caramel notes," and suggests splashing it into soups, beans, and marinara sauce, as well as drizzling it over salads and other fresh summer produce.
Sherry vinegar, unlike balsamic, doesn't have many cut-price domestic versions, so it tends to be a bit harder to find, not to mention pricier. If you need to find a substitute to use in a recipe calling for sherry vinegar, there are several other types of vinegar you may be able to substitute without compromising the dish to any extent.
Use other vinegars as the best sherry vinegar substitute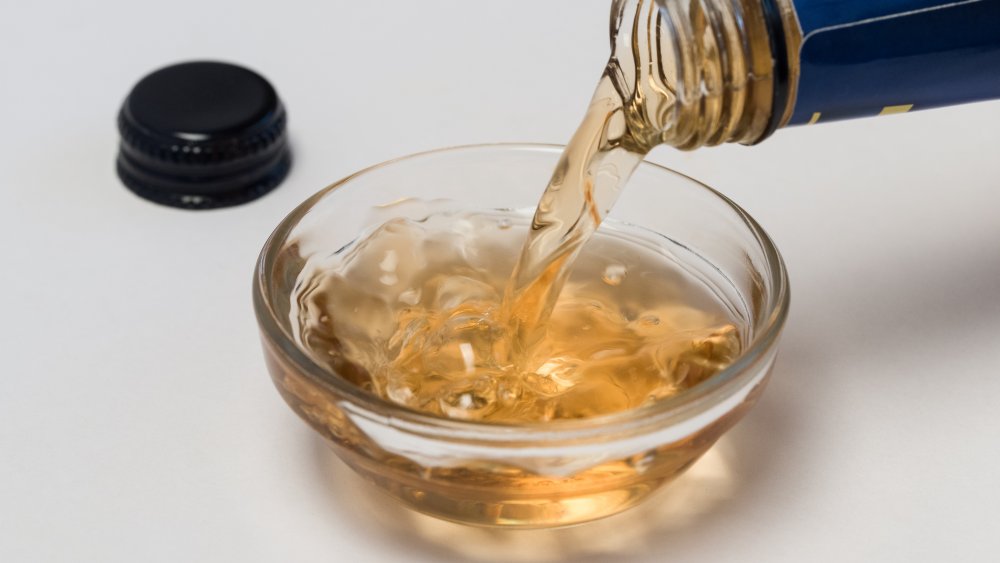 Shutterstock
StoneSoup recipe blog suggests that rice wine vinegar, available from Asian grocers, is the closest in acidity and flavor profile to sherry vinegar. Champagne vinegar, slightly sweeter and softer than other types of wine vinegar, also makes an acceptable sherry vinegar substitute. White wine vinegar or even red wine vinegar may also be substituted for sherry vinegar if necessary, but as both tend to be quite a bit harsher, you may wish to use less than called for in the recipe.
Nigella.com, website of — you guessed it — British domestic diva Nigella Lawson, suggests using apple cider vinegar in place of sherry vinegar, although Nigella (or her staff) does not recommend balsamic as it is a little too heavy and may tend to mask more delicate flavors the sherry vinegar was intended to complement.
If the sherry flavor itself is meant to play a prominent part in the recipe, here's a tip from MyRecipes: Substitute sherry itself (cooking or drinking sherry), mixed with red wine vinegar in a ratio of one part sherry to three parts vinegar.