How To Make Powdered Sugar From Granulated Sugar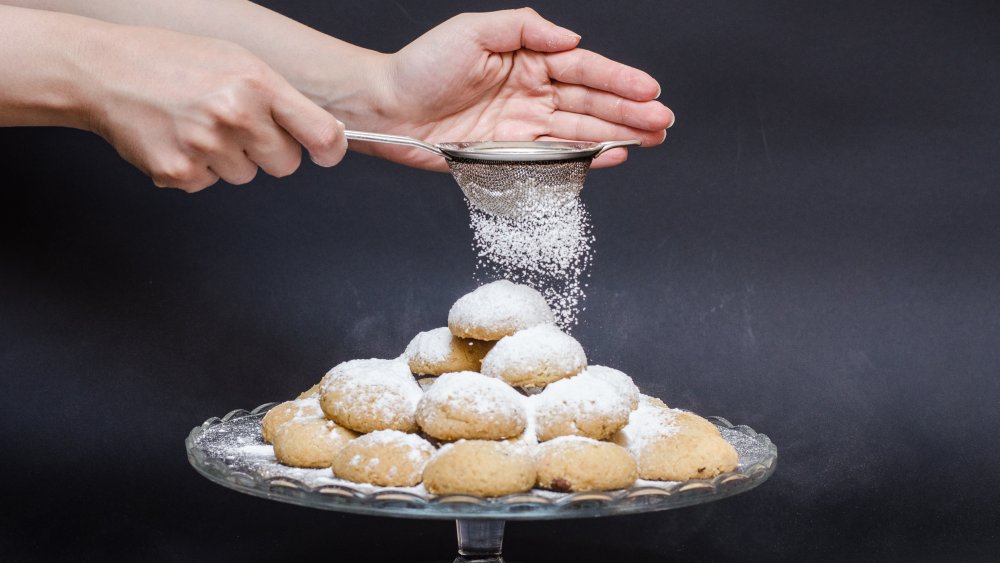 Shutterstock
Powdered sugar is the ingredient of many names — it also goes under the aliases confectioner's sugar, icing sugar, and even the mysterious code name of 10x. No matter what you call it, we're all familiar with the stuff. It's sugar, only, you know, powdery. But is it interchangeable with regular, i.e. granulated, sugar? Not really. 
When used in baking macarons and shortbreads, powdered sugar results in a denser, crumblier cookie. In an icing or a glaze such as the one drizzled over cinnamon rolls, powdered sugar lends a smooth, glossy texture thanks to the small amount of cornstarch it contains. And when sprinkled over the top of a funnel cake, powdered sugar makes for sweet, edible "snow" (via Bon Appetit).
If you run out of powdered sugar, substituting the granulated kind might give you a similar taste, but a very different texture. There's no reason you should have to do this, however, since it's actually quite easy to make your own powdered sugar using granulated sugar and (maybe) a little bit of cornstarch.
Converting granulated to powdered sugar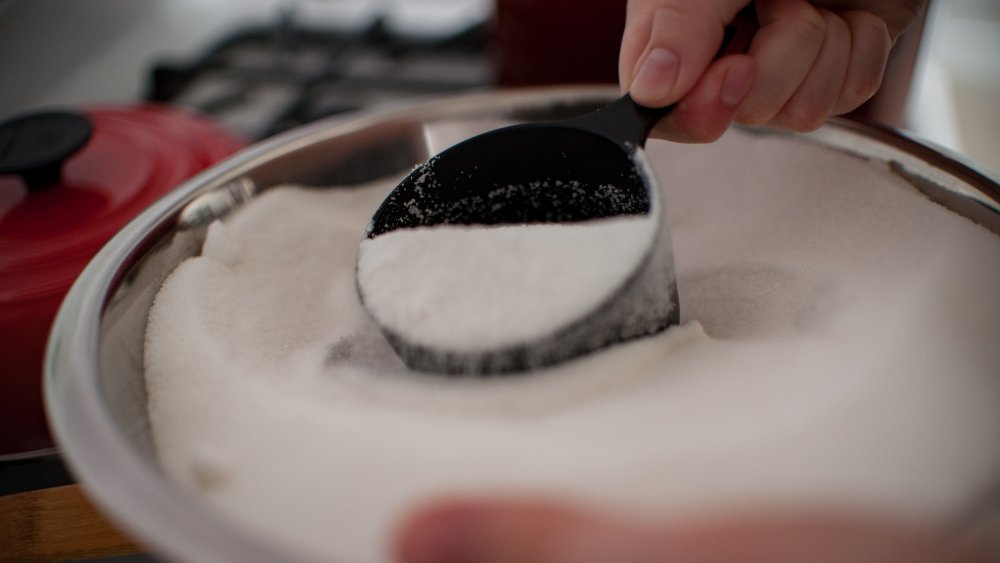 Shutterstock
In order to make your own powdered sugar, you will need a fairly high-powered blender or a spice grinder — do not try this in a food processor, since this appliance will not be able to grind the sugar finely enough to turn it into a powder. You should also add one tablespoon of cornstarch to each cup of sugar. Blend both ingredients on high for 30 seconds, and guess what? You now have powdered sugar.
If you do not have or prefer not to use cornstarch, you may omit the stuff, although your starch-free powdered sugar won't really be as shelf-stable. It also won't give you the same effect if used in frosting or drizzle, since the starch is an essential element of this type of recipe. If you're just going to be using the powdered sugar for a decorative touch, however, finely-ground plain sugar will make a fine stand-in for powdered.
Variant versions of powdered sugar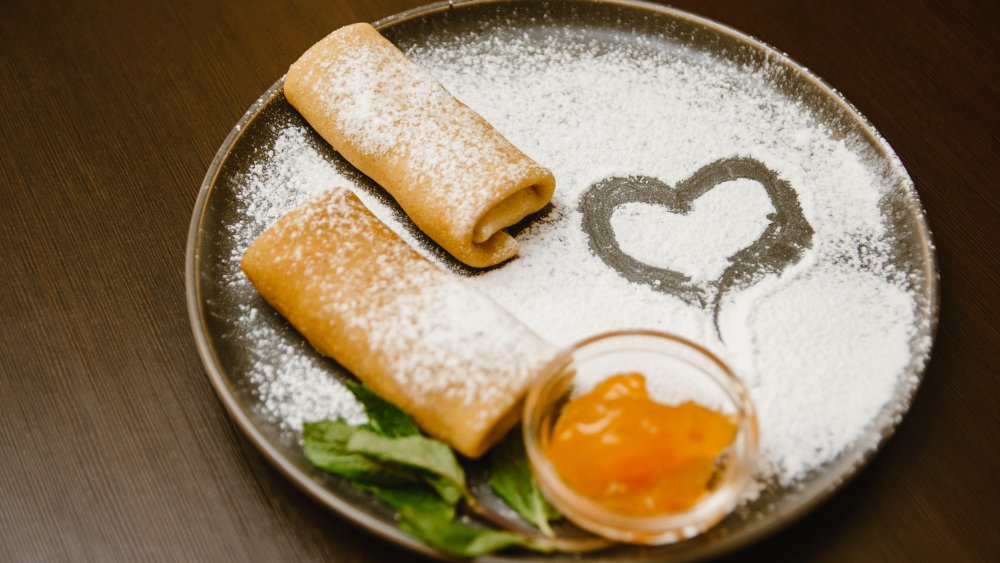 Shutterstock
Lisa Bryan from the Downshiftology blog prefers making her own powdered sugar to using the store-bought kind because it allows her to control what ingredients are used. She says you can use different kinds of sugar: not just refined, but also organic or unrefined cane sugar (like raw turbinado or sucanat), maple sugar, and coconut sugar. Brown sugar, however, is not recommended, as the molasses it contains makes it too moist to powder.
She also suggests changing up the starch if you're not a fan of corn products. Arrowroot powder and tapioca flour both make acceptable (and grain-free) substitutes for cornstarch, and are used in similar proportions: one tablespoon per cup of sugar.